The Big Tech is rushing for earnings report: Boon or Bane?
Views 2.3M
Contents 388
Good news for all startups: Shopee APP now sells more than Alibaba
$Sea
(
SE.US
)
$
For the quarter ending on 30 June 2022, Shopee reported revenues of
US$1.7 billion
, up by
51.4 per cent
year-on-year versus
US$1.57 billion
(down by
three per cent
) submitted by Alibaba
$Alibaba
(
BABA.US
)
$
for all of its international businesses — Lazada, AliExpress, Trendyol and Daraz combined.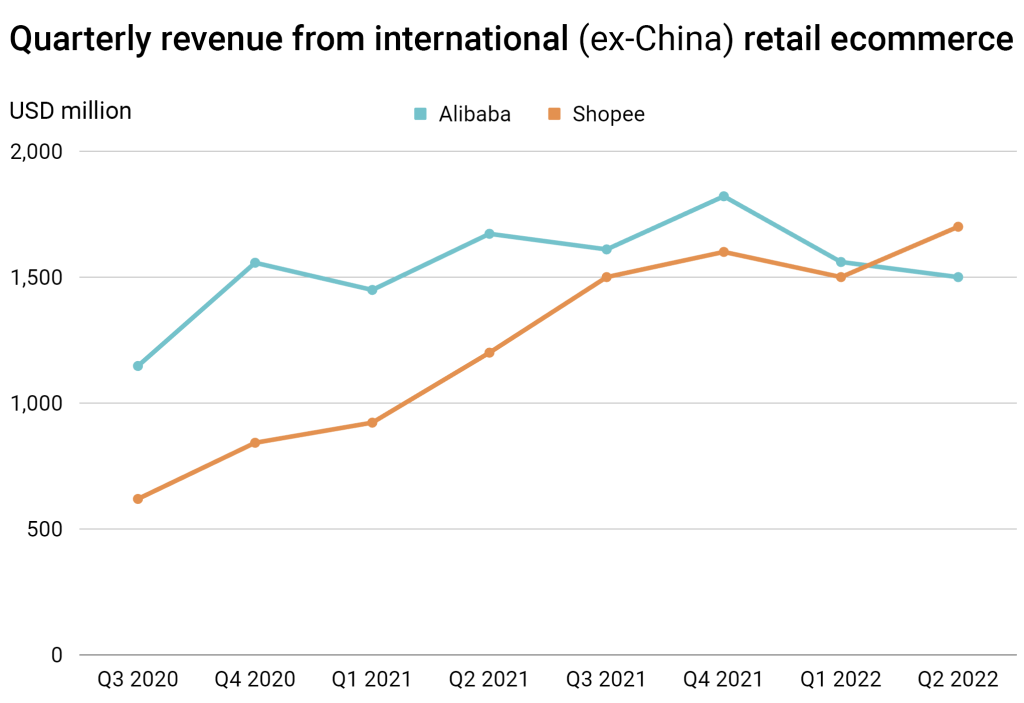 It is also a worthy lesson considering the difference in strategy.
Sea has grown Shopee — which was founded in 2015 — from nothing,
funding its growth with profits from a successful digital entertainment business, Garena.
Meanwhile, Alibaba pursued a multi-pronged approach.
Its own retail marketplace, Aliexpress — established in 2010 — connected the world's consumers to Chinese manufacturers, while a series of acquisitions allowed it to buy outright a seemingly dominant stake in several major markets: Turkey (Trendyol), Pakistan (Daraz) and Southeast Asia (Lazada).
And yet,
it has fallen behind,
having just appointed its fifth CEO at Lazada in five years,
while Shopee keeps selling more and more.
It wasn't all that long ago that we were still drawing comparisons between Shopee and Lazada, but now, the latter is three to four times smaller than the former, which handled almost as much (US$19 billion) in Gross Merchandise Value in the last quarter alone as Lazada did in the entire 2021 (US$21 billion).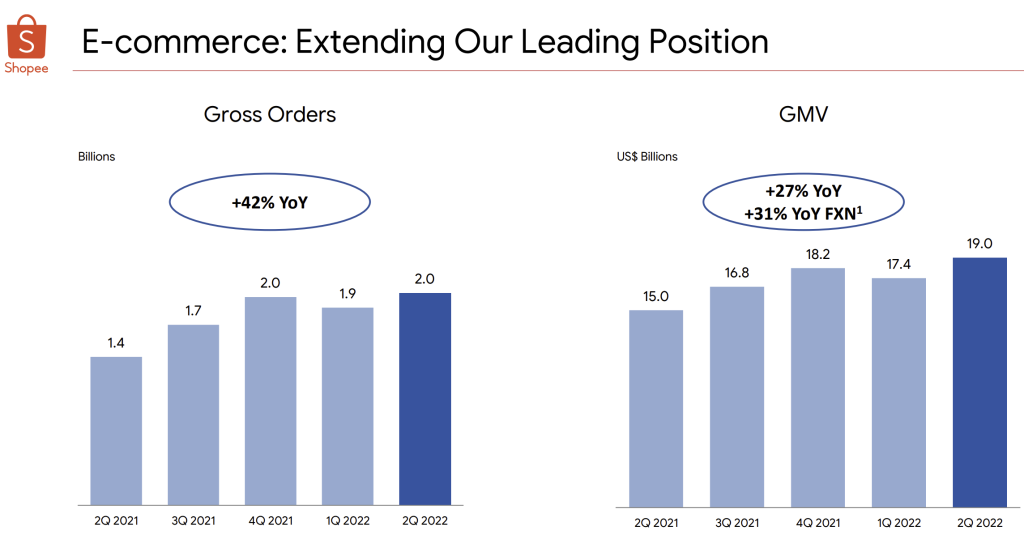 This seems to be excellent news for all startups,
as it shows that neither success in other countries, nor the depth of one's pockets are a guarantee of dominance, while upstarts seemingly late to the party can still beat their much larger rivals in the end.
Moomoo is an app offered by Moomoo Techonologies Inc. that provides information about investments. Moomoo Technologies is not an investment adviser or a broker-dealer and it provides neither investment or financial advice nor securities trading services. All contents such as comments and links posted or shared by users of the community are opinions of the respective authors only and do not reflect the opinions, views, or positions of Moomoo Technologies, its affiliates, or any employees of Moomoo Technologies or its affiliates. You are advised to consult a qualified financial or tax advisor for your personal financial planning and tax situations.
7