Cathie Wood: Ethereum Will Reach $20 Trillion Market Cap By 2030
Despite the latest drop across the board for cryptocurrencies to start 2022,
$ARK Innovation ETF
(
ARKK.US
)
$
Ark Invest's Cathie Wood is looking towards the long term and sees
$Ethereum
(
ETH.CC
)
$
reaching a $20 trillion market cap by the year 2030.
"As financial services move on-chain, decentralized networks are likely to take share from existing financial intermediaries," a report by Ark Invest says.
Ethereum's blockchain network forms the basis for other developers to create their own cryptocurrencies. Given that specific use case versus bitcoin's utility as a store of value, Ethereum has the potential to "displace many traditional financial services," according to Wood.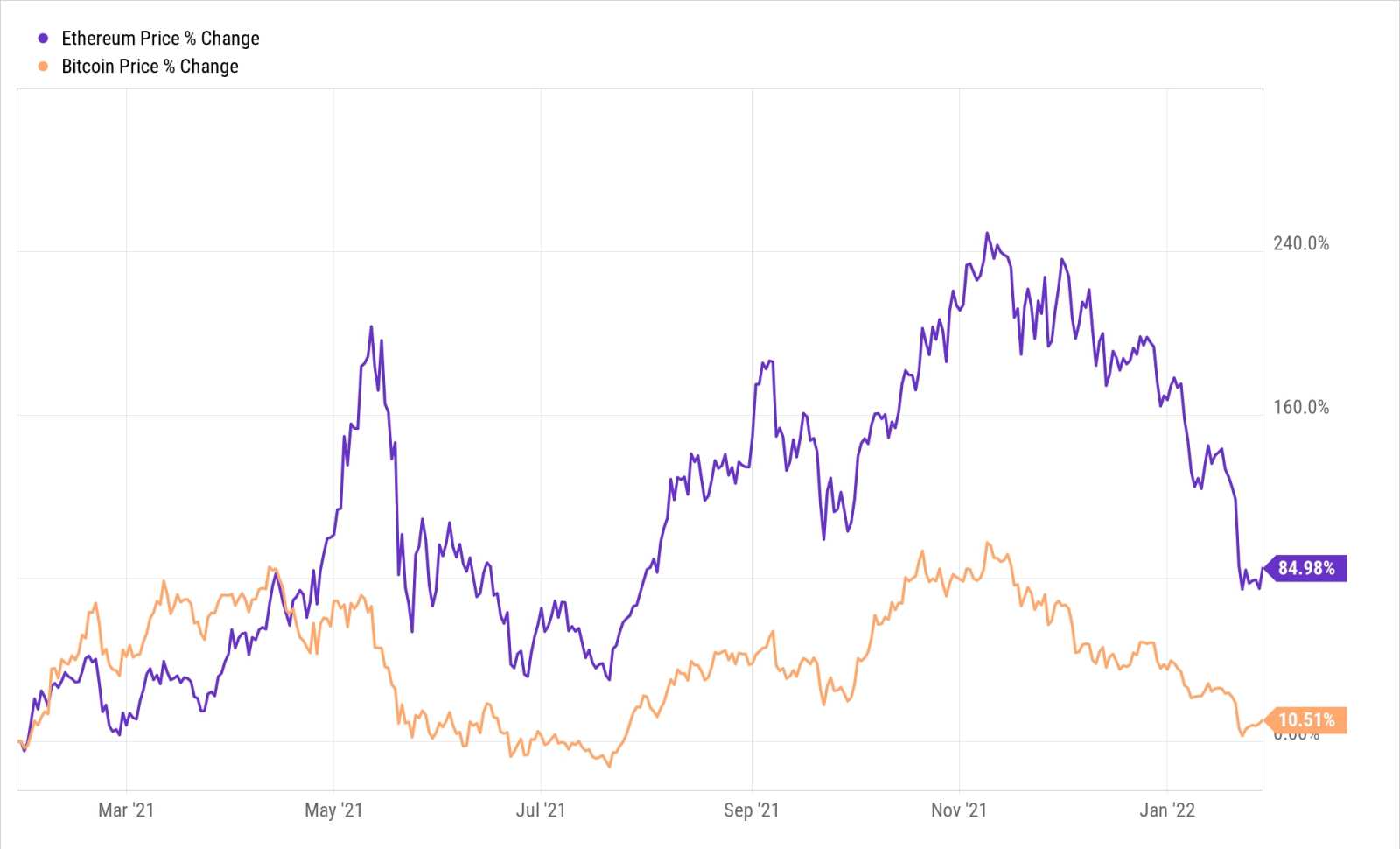 Another case for increasing Ethereum demand is a drop in fees. The second leading cryptocurrency's fees have fallen along with its price, giving more reason for users to transact with Ethereum.
$Bitcoin
(
BTC.CC
)
$
$Nasdaq Composite Index
(
.IXIC.US
)
$
$S&P 500 index
(
.SPX.US
)
$
$Coinbase
(
COIN.US
)
$
Moomoo is an app offered by Moomoo Technologies Inc. that provides information about investments. Moomoo Technologies is not an investment adviser or a broker-dealer and it provides neither investment or financial advice nor securities trading services. All contents such as comments and links posted or shared by users of the community are opinions of the respective authors only and do not reflect the opinions, views, or positions of Moomoo Technologies, its affiliates, or any employees of Moomoo Technologies or its affiliates. You are advised to consult a qualified financial or tax advisor for your personal financial planning and tax situations. Moomoo makes no representation or warranty as to its adequacy, completeness, accuracy or timeliness for any particular purpose of the above content.
3