August CPI rose 8.3% vs. 8.1% estimates
Views 1.1M
Contents 276
Excellent timing: a factor considered by Buffett in his recent OXY and CVX purchases
Continuing strong oil fundamentals are supporting high oil prices. This bolsters a view that 1970's style stagflation is a likely scenario, echoed in analysts' comments on Buffett's purchases of oil and gas equities and sales of bank stocks. For reference,
in the last stagflation environment in the US, oil and gas equities performed exceptionally well
: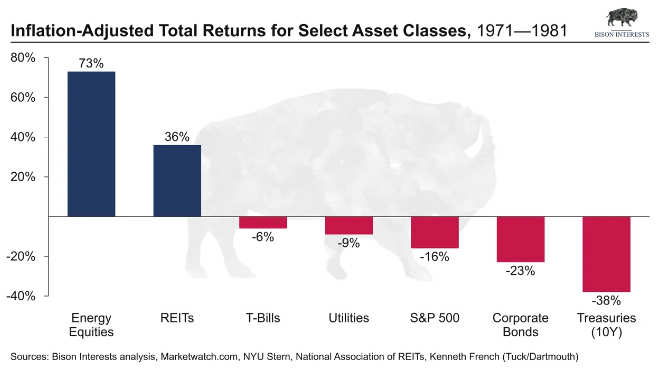 The broad, negative outlook for the economy appears to be baked into oil and gas equities, despite this history and current strong fundamentals. Specifically
, oil and gas equities are "pricing in" much lower prices—more in line with the oil market's backwardated futures forward curve
. This is poorly understood, attributed to a variety of factors like
forward economic indicators turning negative, short-term catalysts dampening demand, and the green transition narrative
. In reality,
it is reflective of a tight physical market incentivizing oil out of storage
.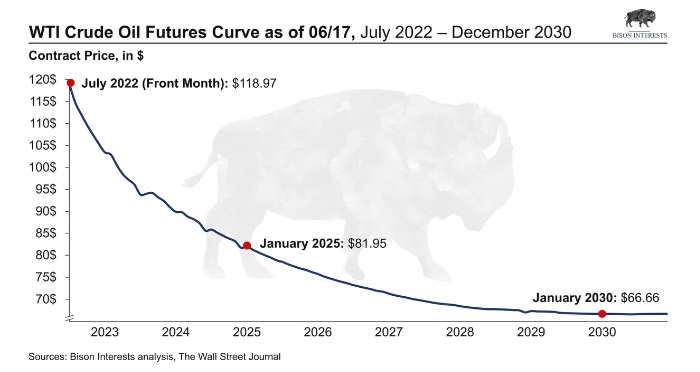 If a negative economic outlook is fully priced into equities, and with oil prices strong despite a broad market downturn, there should be meaningful price upside to positive data in the future. Therefore,
from a timing perspective, oil and gas equities may be compelling today as more economic malaise is priced in
—potentially a factor considered by Buffett in his recent OXY and CVX purchases.
Moomoo is an app offered by Moomoo Techonologies Inc. that provides information about investments. Moomoo Technologies is not an investment adviser or a broker-dealer and it provides neither investment or financial advice nor securities trading services. All contents such as comments and links posted or shared by users of the community are opinions of the respective authors only and do not reflect the opinions, views, or positions of Moomoo Technologies, its affiliates, or any employees of Moomoo Technologies or its affiliates. You are advised to consult a qualified financial or tax advisor for your personal financial planning and tax situations.
3