Wall Street Today | GameStop stock rose after earnings forecasts missed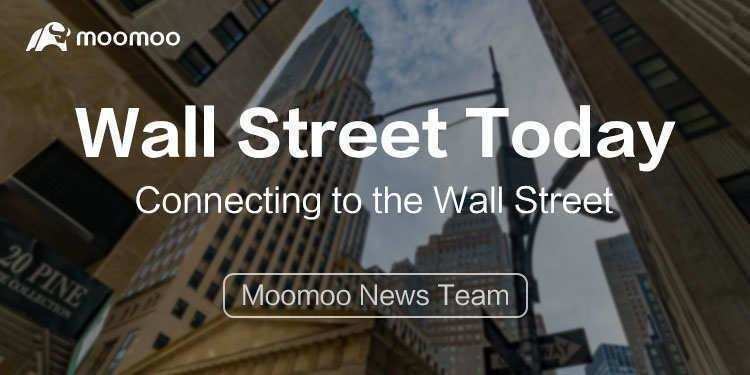 US Economy Shows Signs of Downshifting as Rates, Inflation Bite
US economic growth looks to have downshifted in recent weeks in the face of headwinds that include rising interest rates and inflation, the Federal Reserve said. Four districts noted that the pace of growth had slowed and three districts said price increases had 'moderated somewhat'.
>>Read more
Jamie Dimon Says JPMorgan Is Bracing Itself for Economic 'Hurricane'
$JPMorgan
(
JPM.US
)
$
CEO Jamie Dimon warned investors to prepare for an economic "hurricane" as the economy struggles against an unprecedented combination of challenges, including tightening monetary policy and Russia's invasion of Ukraine. Still too soon to say how intense the storm will be, Jamie Dimon says.
Fed's Daly 'Comfortable' Raising Rates Until Inflation Is Tamed
The Federal Reserve should tighten policy until inflation begins trending down toward its 2% goal, San Francisco Federal Reserve Bank President Mary Daly said, adding officials should remain data-dependent and temper rate increases once price growth moderates. Daly won't forecast rate move after July and sees 2.5% neutral.
Missed Payments, Rising Interest Rates Put 'Buy Now, Pay Later' to the Test
"Buy now, pay later" companies promised a credit revolution that would change the way people pay for things. Rising delinquencies and a slowing economy are clouding that outlook.
>>Read more
Facebook Parent Meta COO Sheryl Sandberg Is Stepping Down
Sheryl Sandberg is stepping down from her role as Chief Operating Officer at
$Meta Platforms
(
FB.US
)
$
, the company formerly known as Facebook. Sandberg joined Facebook in early 2008 as the No. 2 to Facebook CEO and co-founder Mark Zuckerberg. Javier Olivan, the company's chief growth officer, will take over as COO this fall.
GameStop Stock Rose After Earnings Forecasts Missed
$GameStop
(
GME.US
)
$
reported a wider-than-expected net loss for the first quarter and once again declined to provide an outlook. The videogame retailer reported an adjusted net loss of $157.9 million, or $2.08 per share. Analysts polled by FactSet had anticipated a loss of $1.45 a share. Sales of $1.38 billion came in a tick ahead of estimates for $1.34 billion.
>>Read more
Tesla Delays Deliveries of Long-Range Models in U.S.
$Tesla
(
TSLA.US
)
$
is delaying U.S. deliveries of certain long-range models by up to a month, its website showed on Wednesday, as the electric-car maker tries to steer itself through supply-chain issues.
HPE's
Earnings and Sales Miss Amid 'Inflationary Environment and Ongoing Supply-Chain Disruptions'
UiPath Stock Soars Afterhours on Q1 Results Estimates Beat
$UiPath
(
PATH.US
)
$
reported first-quarter revenue growth of 32% year-over-year to $245.1 million, beating the consensus of $225.26 million. Adjusted EPS was $(0.03), above the consensus of $(0.05).
>>Read more
Source: Bloomberg, WSJ, CNBC, Reuters
Moomoo is an app offered by Moomoo Technologies Inc. that provides information about investments. Moomoo Technologies is not an investment adviser or a broker-dealer and it provides neither investment or financial advice nor securities trading services. All contents such as comments and links posted or shared by users of the community are opinions of the respective authors only and do not reflect the opinions, views, or positions of Moomoo Technologies, its affiliates, or any employees of Moomoo Technologies or its affiliates. You are advised to consult a qualified financial or tax advisor for your personal financial planning and tax situations. Moomoo makes no representation or warranty as to its adequacy, completeness, accuracy or timeliness for any particular purpose of the above content.
13