15 stocks with the highest expected dividend increases in S&P 500 high yield index
The stock market is under the pressure of the Federal Reserve's policy change to fight inflation, with the growth and tech names bearings the biggest declines in years. Value stocks, on the other hand, are providing some shelter.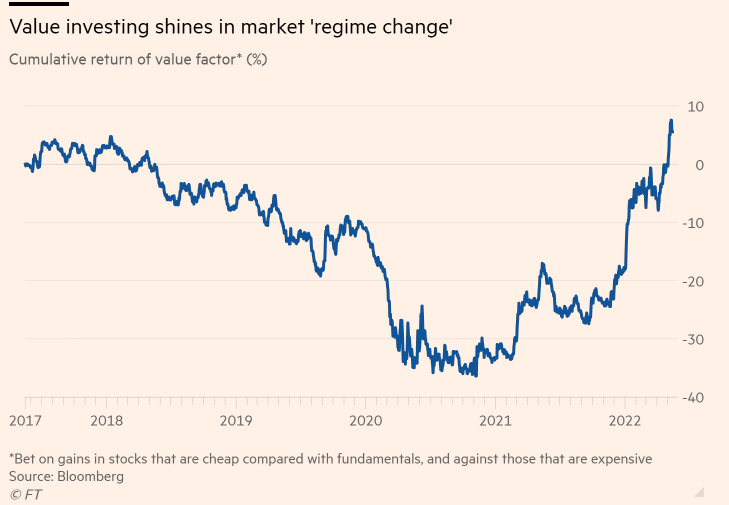 Dividend stocks have actually risen amid the volatile market since the beginning of the year.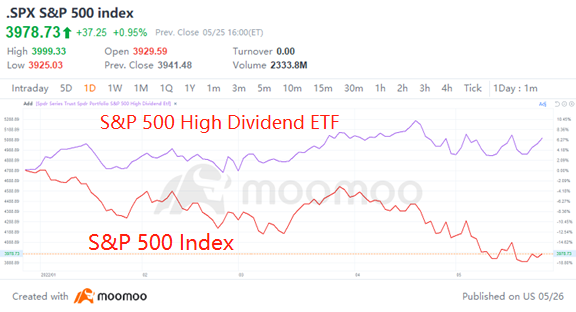 Source: moomoo
MarketWatch has collected a list of 15 companies in the S&P 500 High Yield Index. Their current dividend yields are not the highest. But a rapid increase in payouts may bode well for overall performance as the increases imply healthy cash-flow trends.
These companies are expected to increase their annual dividend payouts the most through 2024, based on consensus estimates among analysts polled by FactSet: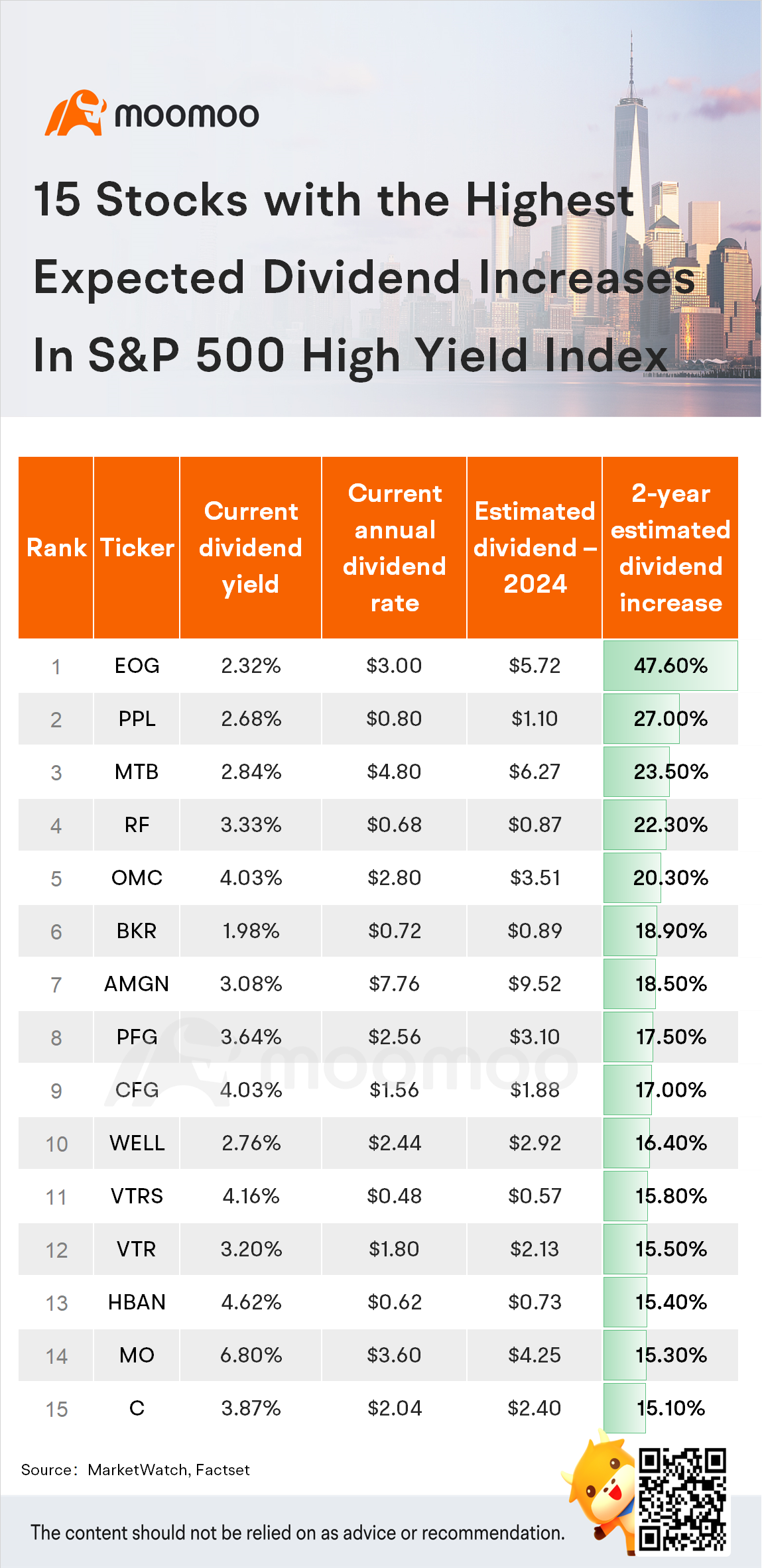 It's worthy of mentioning that some of the 15 firms have cut their dividends in the past five years, which is normally a negative signal:
Source: MarketWatch, Factset, FT.com
Disclaimer: Past performance can't guarantee future results. Investing involves risk and the potential to lose principal. This article is for information and illustrative purposes only.
Moomoo is an app offered by Moomoo Techonologies Inc. that provides information about investments. Moomoo Technologies is not an investment adviser or a broker-dealer and it provides neither investment or financial advice nor securities trading services. All contents such as comments and links posted or shared by users of the community are opinions of the respective authors only and do not reflect the opinions, views, or positions of Moomoo Technologies, its affiliates, or any employees of Moomoo Technologies or its affiliates. You are advised to consult a qualified financial or tax advisor for your personal financial planning and tax situations.

42