Gold's Outlook 5/20
The short term outlook got gold is looking like it is about to flip bullish.  You can see below that Gold futures price come down to a long term trending support level marked by the
purple
linear the bottom of the chart. It looks like the price is lifting off of this support level and heading up to some previous resistance levels marked in
yellow
.  You can expect the price action to get a little choppy on the way up near these weak and strong resistance levels. It will be very bearish if gold turns back to the downside and drops below the long term support level. But in the current macro environment and with golds safe haven status during a bear market I do not see gold going below this level.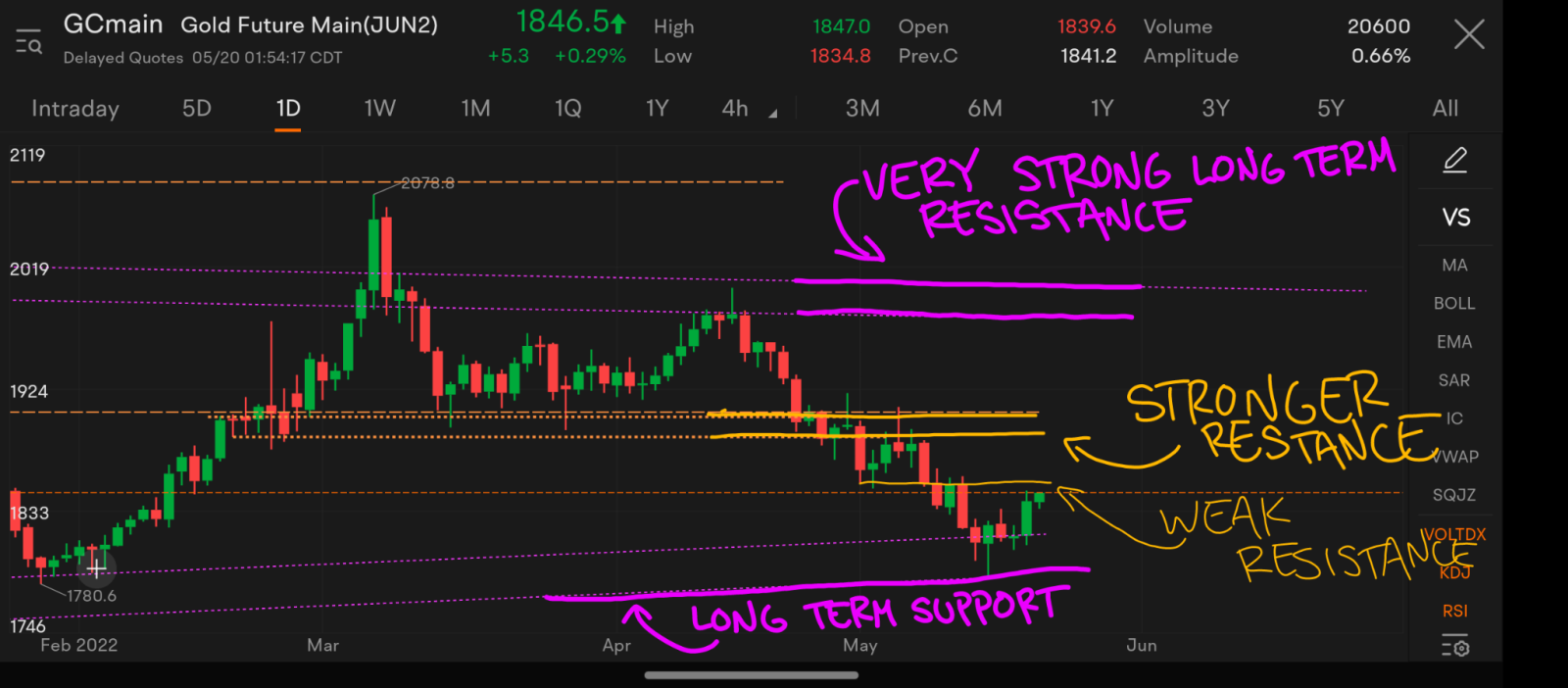 When we take a closer look we can see golds pice near a breakout of this 4 hour price channel. Watch for a breakout here.If it does break out then Im considering going long myself.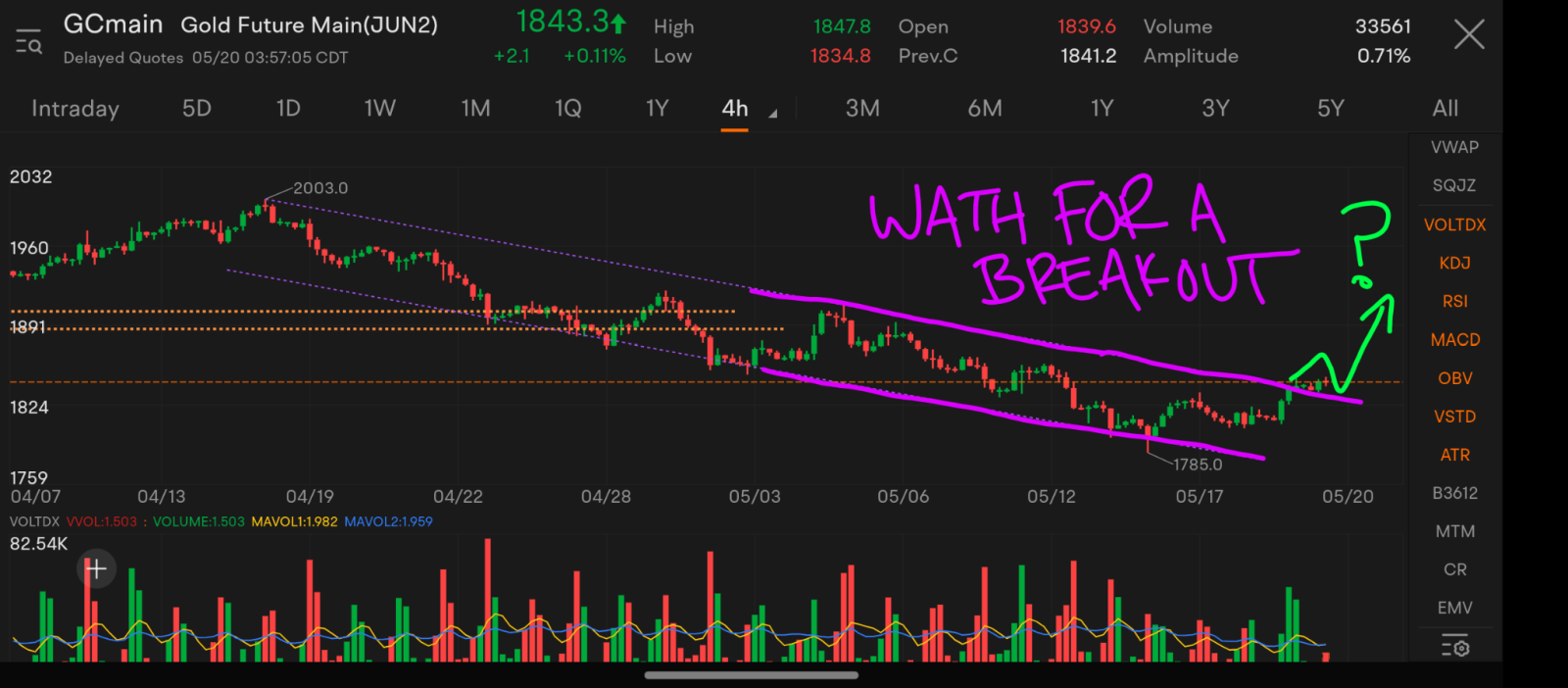 Disclaimer: Community is offered by Moomoo Technologies Inc. and is for educational purposes only.
Read more
5