Passive Investing through Index and ETF
Value investing and technical analysis require more time and effort to do research and analysis.
Passive investing is less complex and enables investors to buy a blend of investments that copies the makeup of an index in one operation.
It is a buy-and-hold strategy generally meant for long-term investments.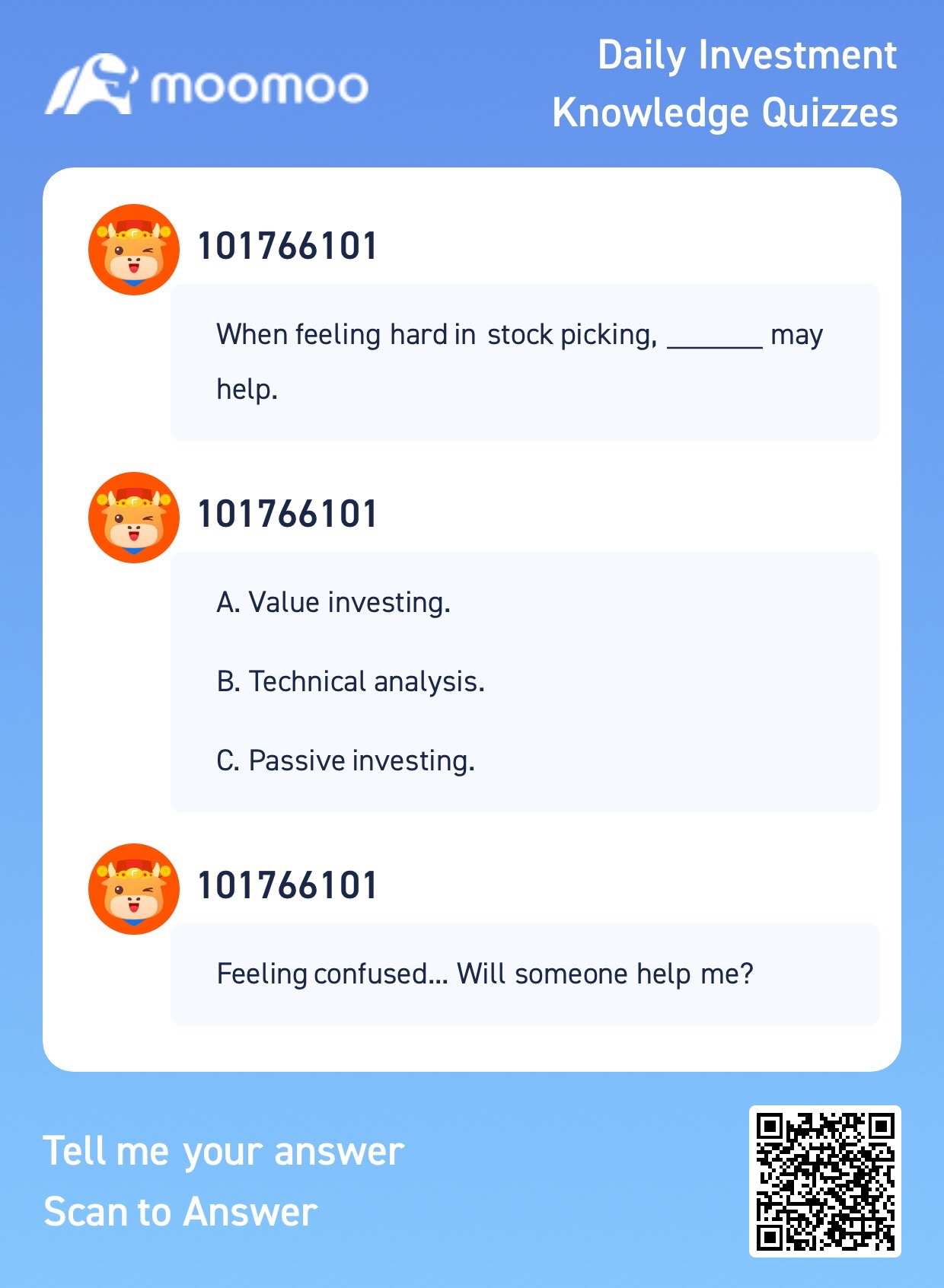 Disclaimer: Community is offered by Moomoo Technologies Inc. and is for educational purposes only.
Read more