TSMC semiconductor industry slows, foundry earnings unstable, Samsung Electronics a double-edged sword.
$Taiwan Semiconductor
(
TSM.US
)
$
is likely to experience a gradual decline in profitability through next year due to slowing growth and rising costs in the semiconductor foundry market, according to market research firms.
Foundry rival
$SAMSUNG EL 144
(
SSNGY.US
)
$
is also expected to be hit by the deterioration of the semiconductor industry, but can also be expected to benefit from TSMC's deteriorating financial structure resulting in reduced investment.
TSMC's expanded investment in semiconductor facilities is expected to contribute to medium- to long-term growth, but the business outlook has become unstable with recent changes in market conditions.


A key reason is that TSMC's semiconductor production costs are increasing rapidly due to shortages of semiconductor materials and labor shortages resulting from global supply chain disruptions.


Unstable parts supply and demand due to logistical difficulties and the proliferation of Corona 19 are also emerging as factors that could adversely affect semiconductor demand.


TSMC's sales growth and profitability will peak now and gradually decline into next year, with free cash flow also trending downward.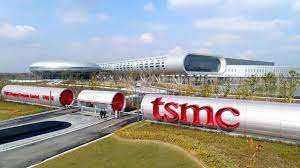 Disclaimer: Community is offered by Moomoo Technologies Inc. and is for educational purposes only.
Read more
4