Exela Technologies is considered to be undervalued, has 💎P/S value of 0.13💎
$Exela Technologies
(
XELA.US
)
$
Exela Technologies is currently under evaluation in price to sales category among related companies.
currently trading at lower prices
52 weeks Low
Fundamentals Analysis
Exela Technologies, Inc. has P/S value of 0.13 while its P/B esteem remains at 0. Likewise, the company has Return on Assets of -95.40%, Return on Equity of 17.50% and Return on Investment of 4.40%. The company demonstrates Gross Margin and Operating Margin of 23.80% and 3.30% respectively.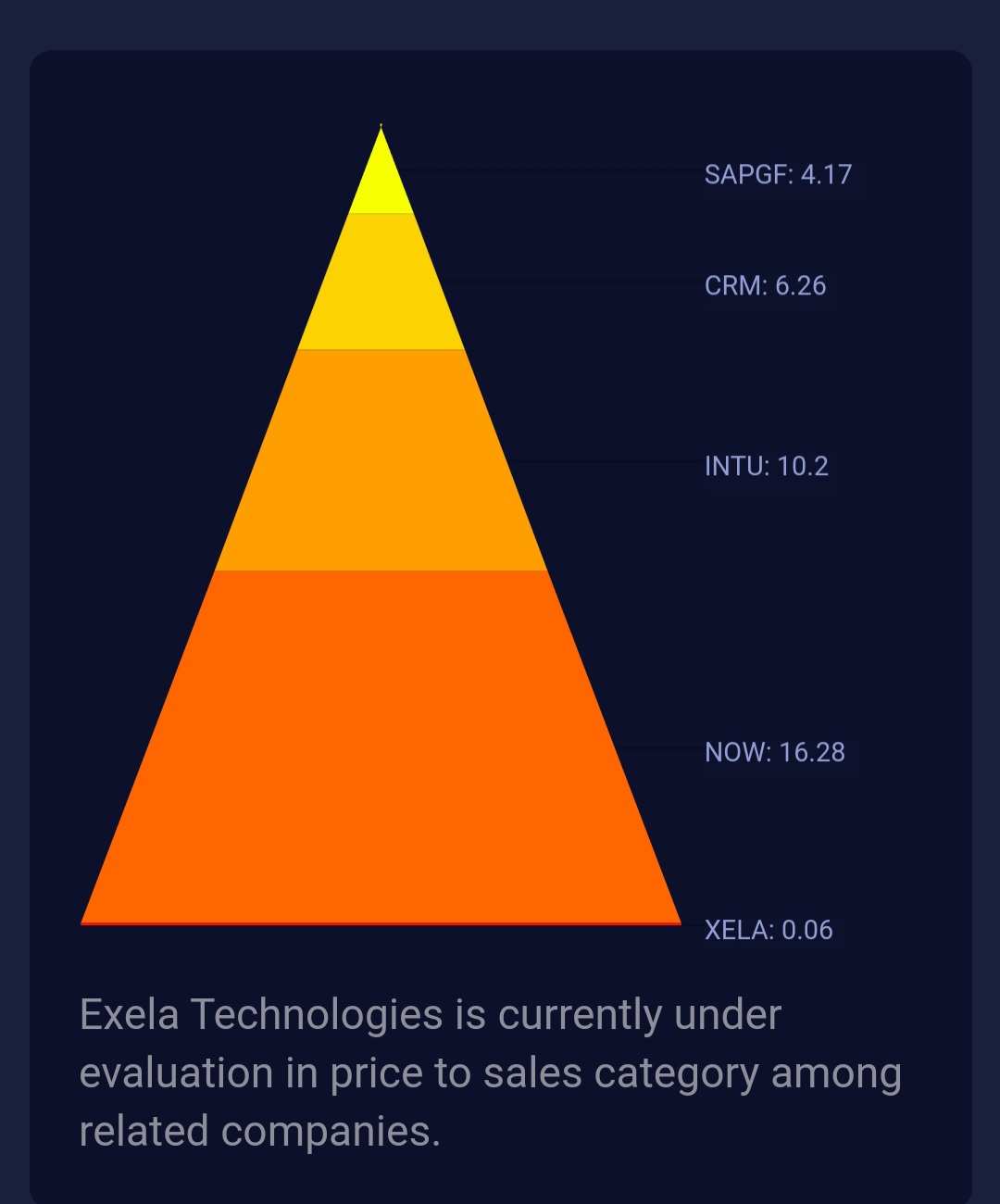 Disclaimer: Community is offered by Moomoo Technologies Inc. and is for educational purposes only.
Read more
2