AMC's stock price is overvalued.
$AMC Entertainment
(
AMC.US
)
$
If you are holding AMC, you have likely heard colorful arguments in favor of the stock. It is unlikely that any of those arguments were supported by the company's fundamental business prospects.
Those who know the most about the company's value, AMC's management, have sold nearly every share they can.Again,
a nice-sounding story may try to influence retail investors to hold while management sells, but the most likely reason is they think the stock is overvalued.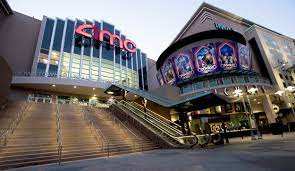 Before the outbreak on Dec. 30, 2019, AMC was trading at $7.12 per share, but the pandemic and subsequent higher share count and debt have undoubtedly made each share less valuable. Meanwhile, the stock price has risen to $10.69 as of this writing.


Based on its expensive valuation and poor long-term prospects, investors who have AMC shares can feel good about selling now.

Disclaimer: Community is offered by Moomoo Technologies Inc. and is for educational purposes only.
Read more
7