This Week's Crude 5/16 - 5/20
     

Crude oil futures opened the weekend an quickly ran up to a 1% gain from fridays close. A lot o assets are lookin bullish at the open of the week. It is still to early to tell but with the Russian war going on oil has greatly outperformed the market lately. Any headlines on the Russian conflict is effecting oil prices.  The EU is mulling a ban on Russian oil which should cause another leg up if the ban is passed but this is widely expected and could possibly cause a sell the news moment. We will need to wait and see on that notion.  Either way I am bullish on oil for now.
   

Speaking of headlines, China announced that it would reopen lockdown cities next month. This should be a small boost in demand for oil.
$Crude Oil Futures Main(MAY3)
(
CLmain.US
)
$
   

Currently crude oil price per barrel is near previous all time highs made way back in 2013. It has been on a massive rally since futures contract prices went negative during the stock market crash of the covid pandemic. The price of crude seem to have returned to an older price channel it was bound within in the past. The supports and resistance levels in this trending range are still valid.  The resistance level created by that past all time high seem to be a very strong resistance level at the time so a break above this could cause a big run up. But a hard rejection of this level will have big downside in the shorter term.  It is possible that the news release of the EU finally banning Russian oil, or not banning, may cause this breakout or rejection. So keep your ears open.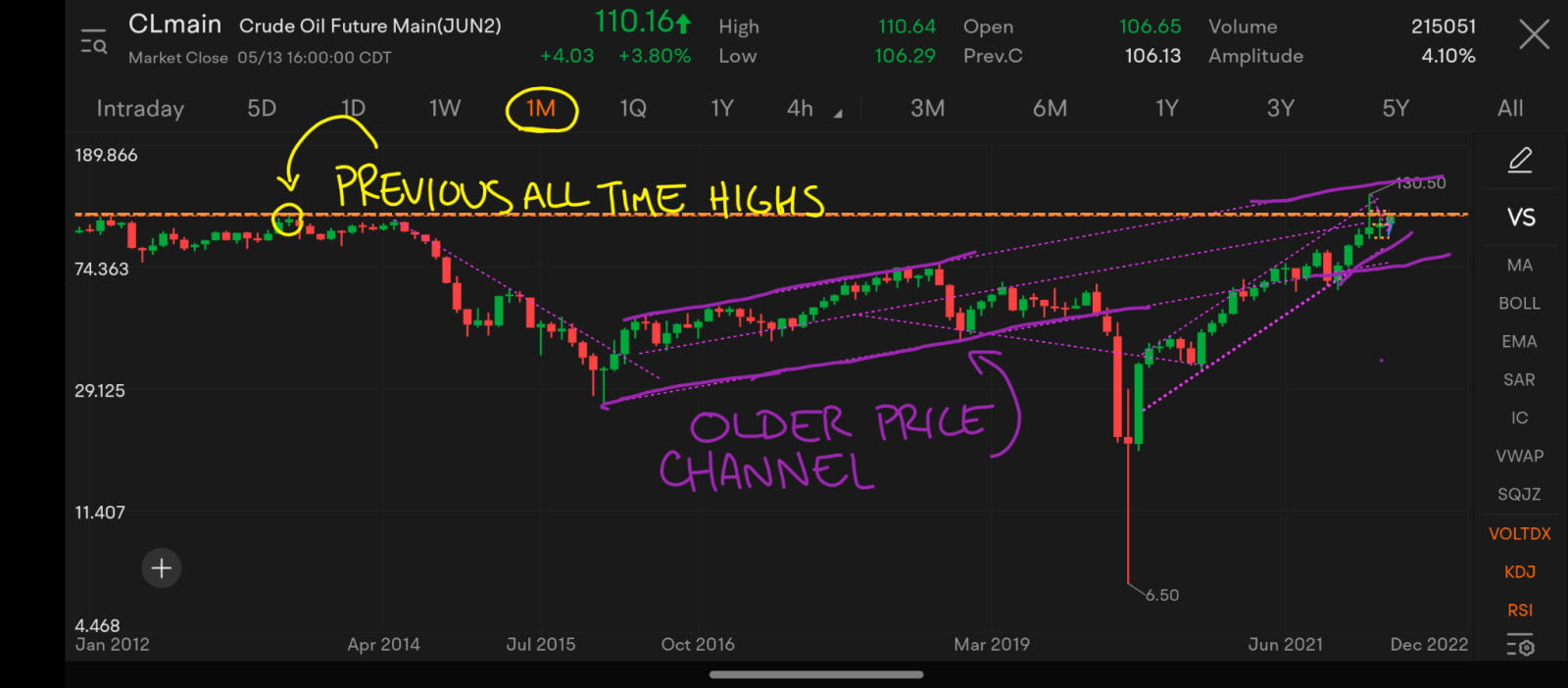 When you take a closer look your can see crude oil's price consolidating near the previous all time highs.  It has been in a ranging pattern and somewhat of a wedge pattern since the beginning of this year. With price action coiling up for that long we would be safe to expect a big move when the price breaks out of this range.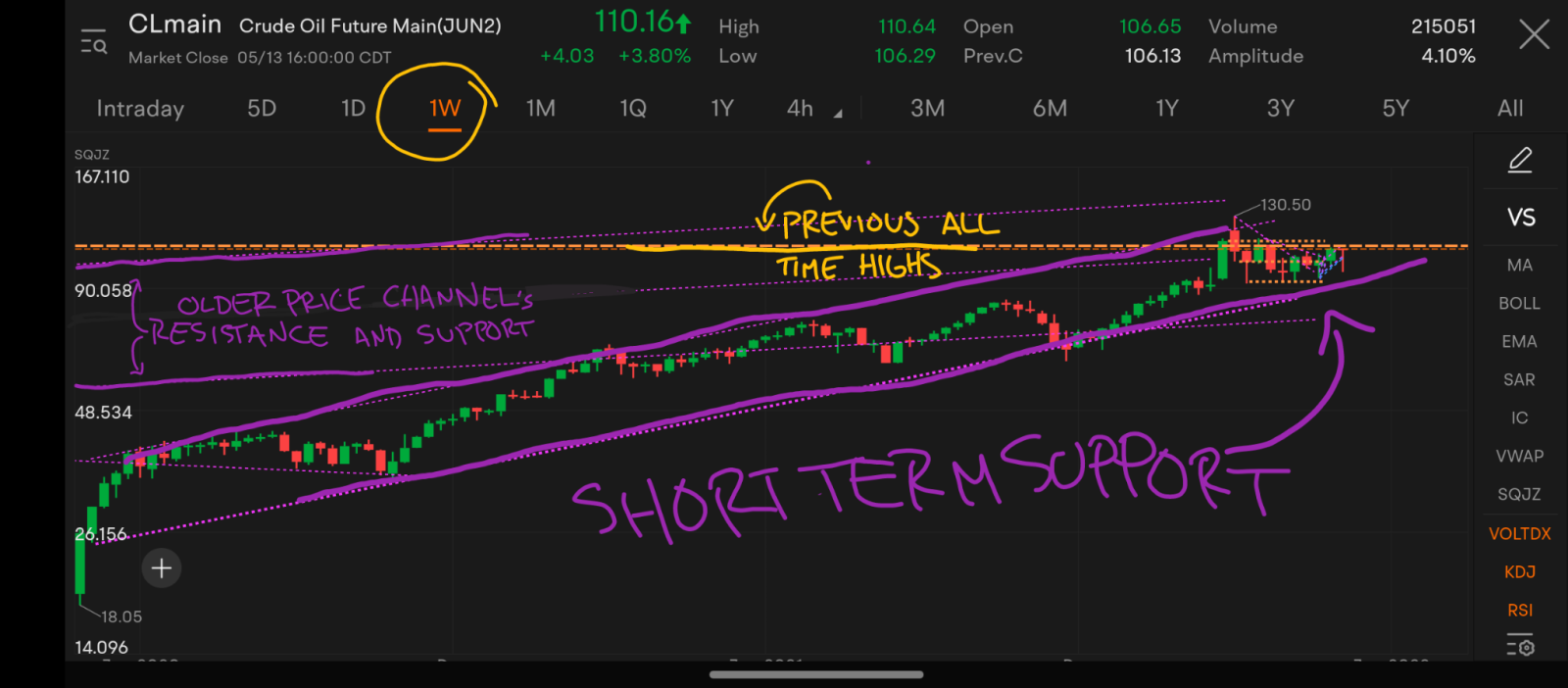 Here are the support and resistance levels to watch for possible entries and exits into this trend.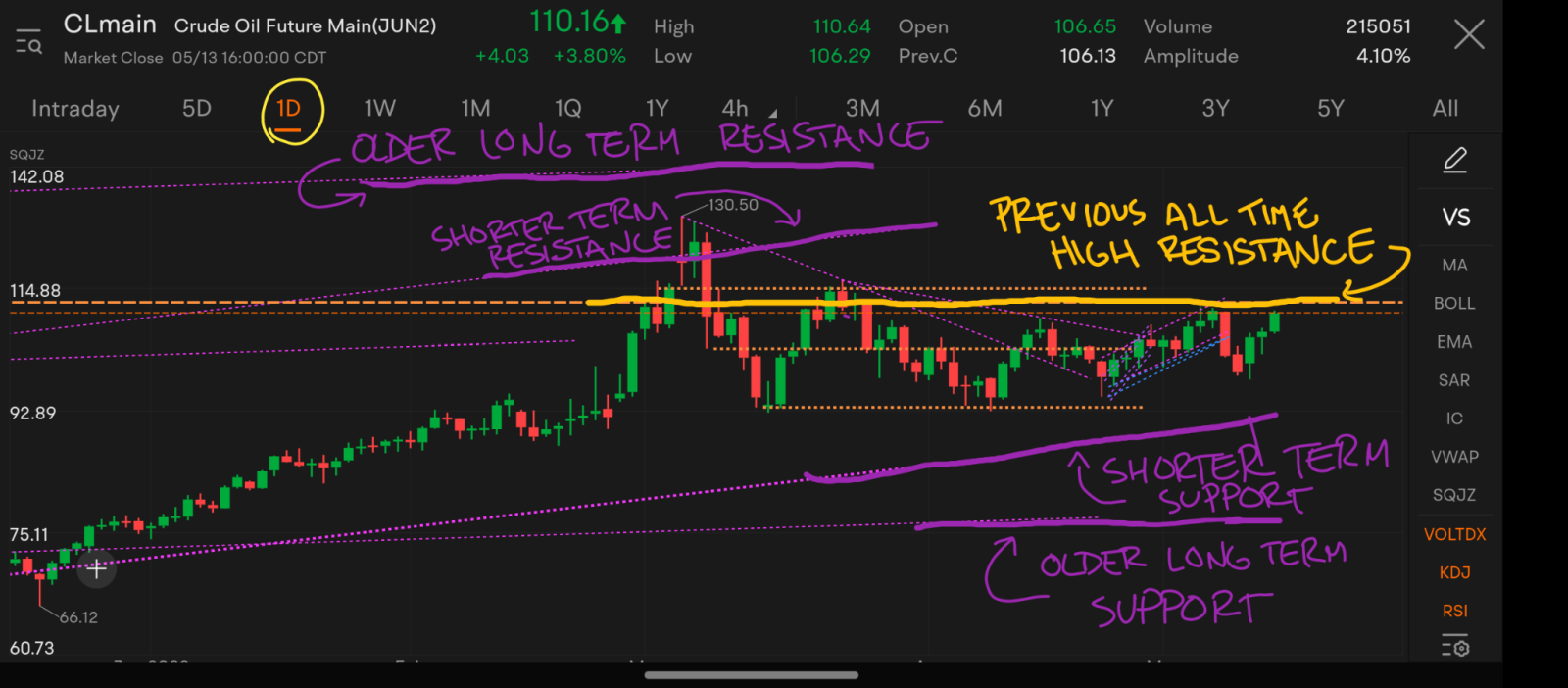 Disclaimer: Community is offered by Moomoo Technologies Inc. and is for educational purposes only.
Read more
2