Why might you want to invest those dollars in Nvidia?
$NVIDIA
(
NVDA.US
)
$
There is an upside to this downward spiral in Nvidia stock, at least if you're a long-term investor. The more Nvidia's share price falls, the cheaper the stock gets, so that, if you've got confidence in Nvidia's long-term future, you can own a bigger piece of Nvidia with each dollar you invest.
Long term, Nvidia thinks it has the potential to grow from its present size of making less than $27 billion in annual sales to many times as large, as
it tackles new markets in automotive chips, artificial intelligence, the metaverse, and elsewhere -- markets that add up to $1 trillion in future annual sales, according to management.
If you share this vision of the future with Nvidia, today's sell-off just might look like a buying opportunity.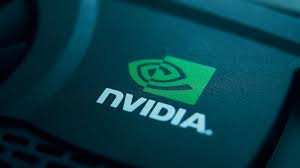 Disclaimer: Community is offered by Moomoo Technologies Inc. and is for educational purposes only.
Read more
9