Ever Heard of Tulip Mania
It is starting to look like the crash of tulip mania.  Just about all crypto currencies have lost a major part of their market cap. Most alt coins have lost magnitudes in value.  This could be the end of a lot of alt coins. There have been many alt coins that have lost just about all of their value in the past. But I don't remember this many cryptocurrencies losing so much value at the same time. This is reminiscent of the pandemic stock market crash. Just check out how much some of these coins have lost in value. Just a few example of the many. Don't in vest in crypto right now folks.
There is a special case with Terra coin on why it is losing so much value this week. This crypto is by far the worst loser. Its all time high was a little over a month ago. In one week the price of this coin dropped to 20 cents from almost 120 dollars. The all time high is a 6000% increase from its current value. This drop happened in one week.
If you haven't heard about tulip mania from centuries ago then you must look it up. That is what the chart on Terra looks like.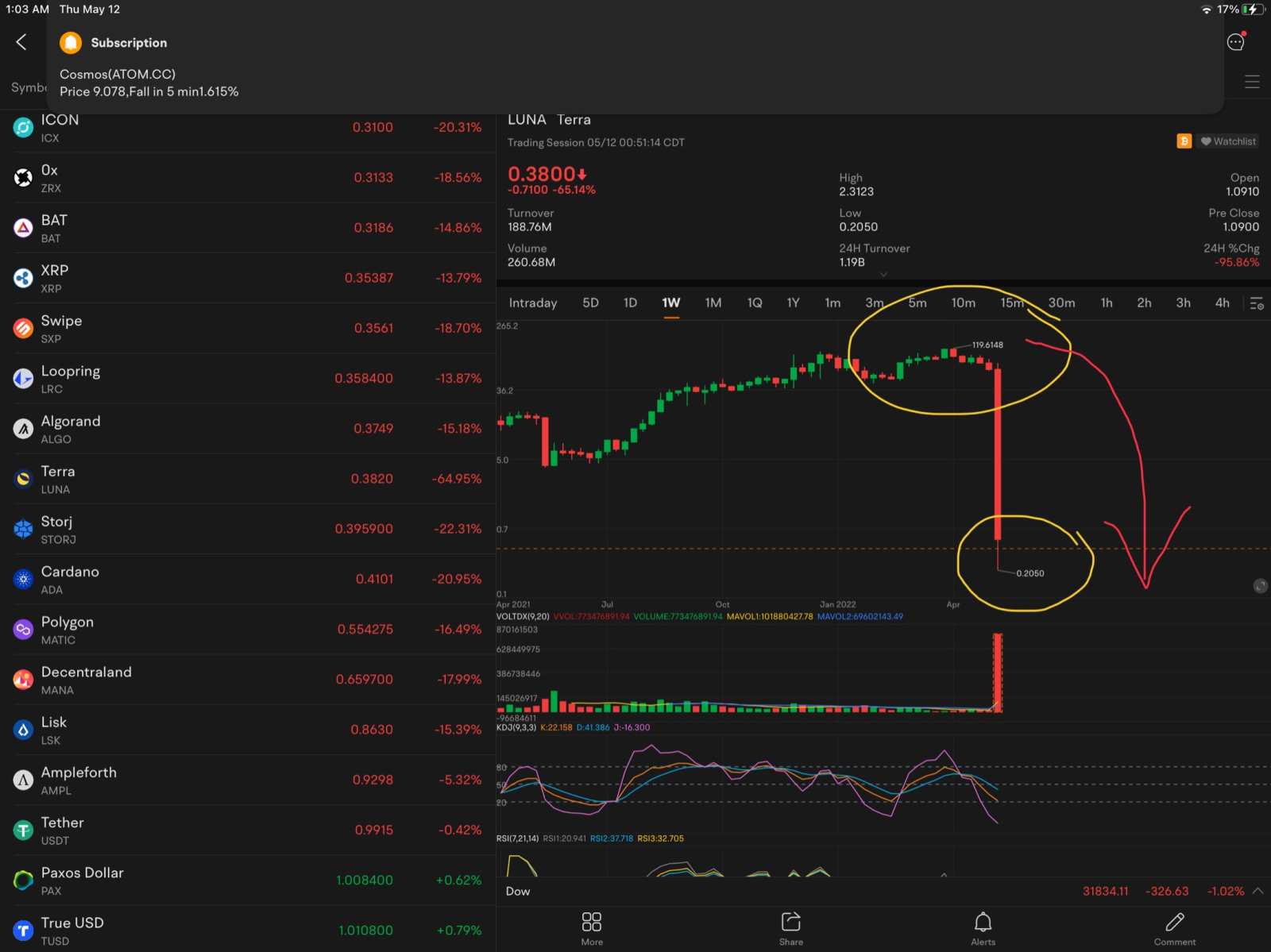 Disclaimer: Community is offered by Moomoo Technologies Inc. and is for educational purposes only.
Read more
7