Today's Major Indices 5/10
Since the beginning of this year all of the major US indices have been in a downward price channel with a very wide range. The price of each have been falling since January and the price gets a nice push to the upside after touching the long term support of the price channel.  Each index has very similar charts so we will look at QQQ for reference. Right now the price of QQQ is oversold to the downside and sits near the long term support seen here. Will we get some upside here or will we push down and crash further?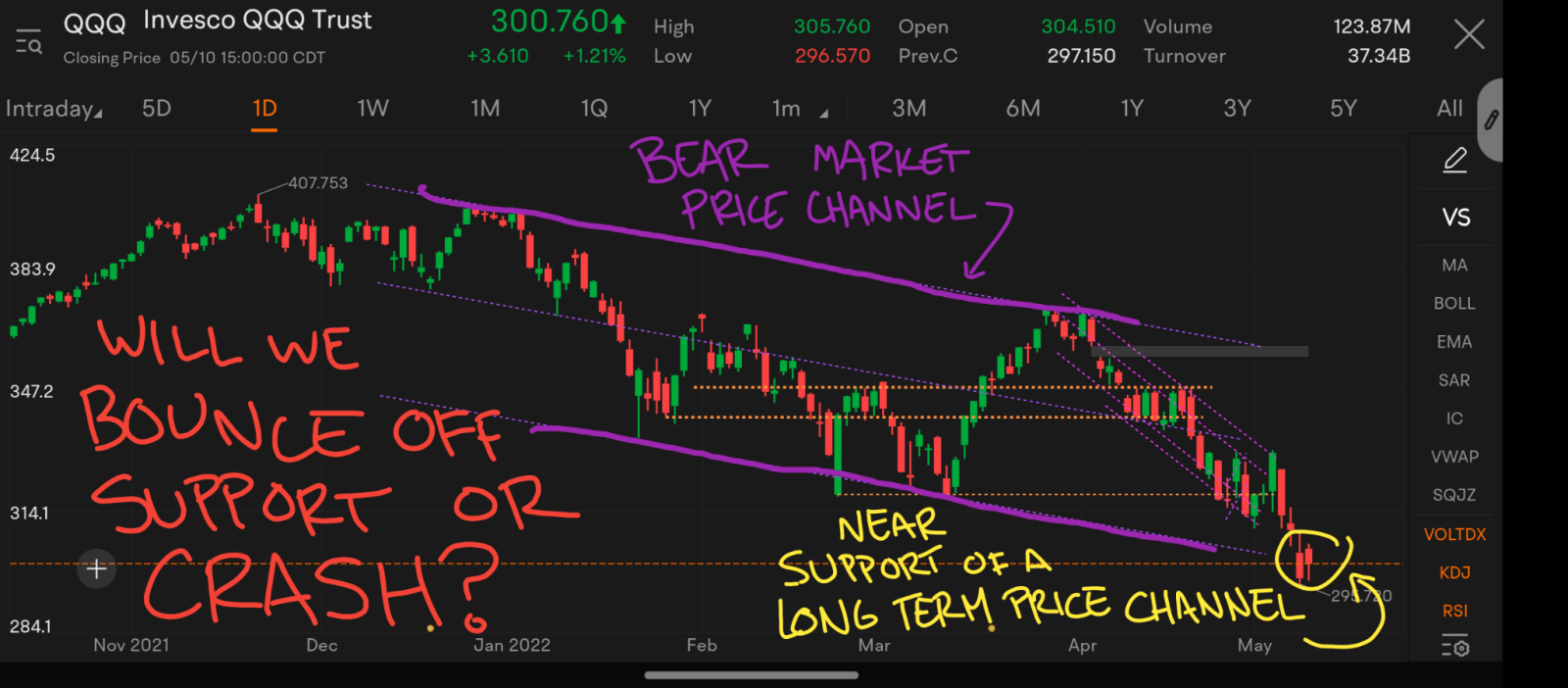 On the 4 hour time frame you can see another shorter term price channel which we are near support as well. If you were bullish on QQQ or believe in a small relief rally then this is the time to enter. If you are a bear then you are waiting for support to be broken so your can rake in the cash.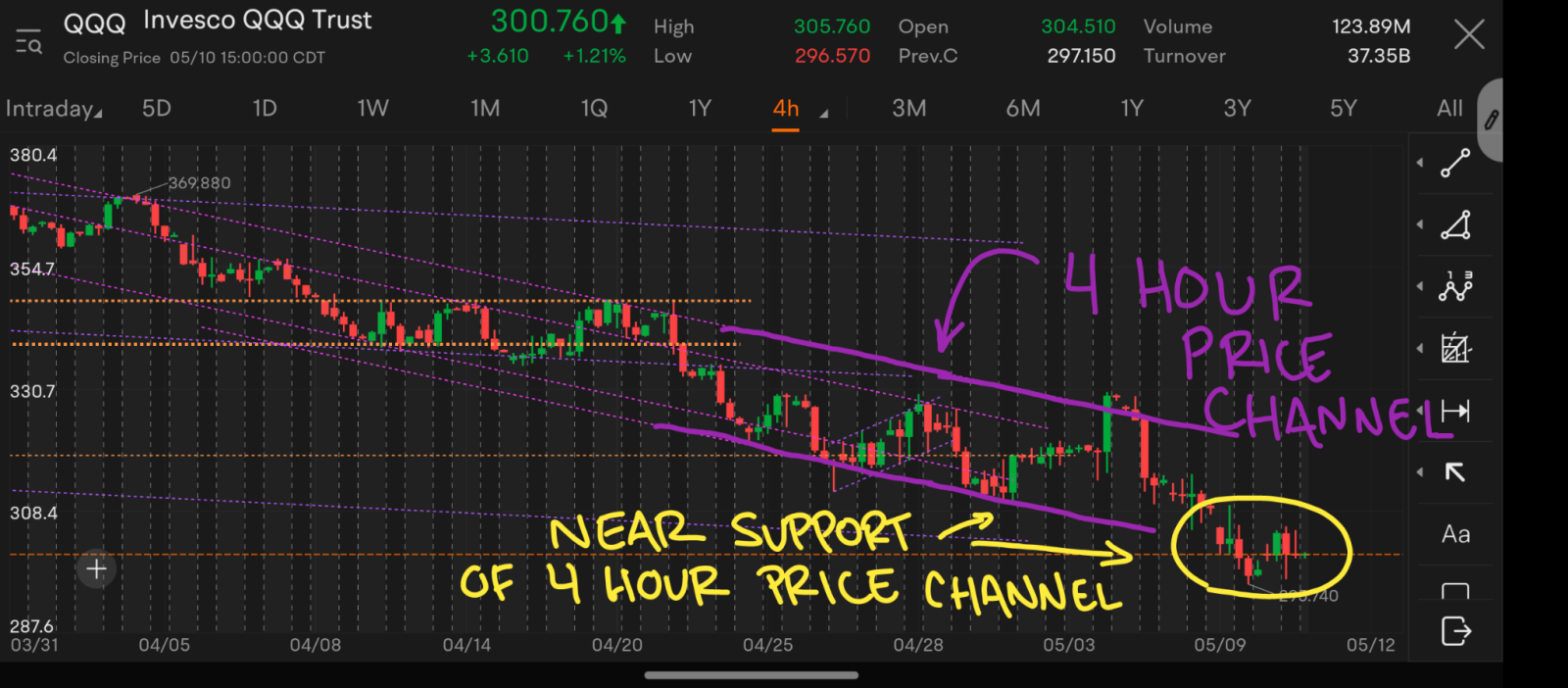 An interesting fact to point out because it is hard to see on the charts of QQQ.  Basically the whole market opened wit a gap up after yesterdays massive sell off. QQQ included. But the price action was relatively flat showing indecisiveness in the market near the bottom of a downtrend.. It is basically a doji star candle stick at the low near support. I can see the bulls pulling out their wallets already.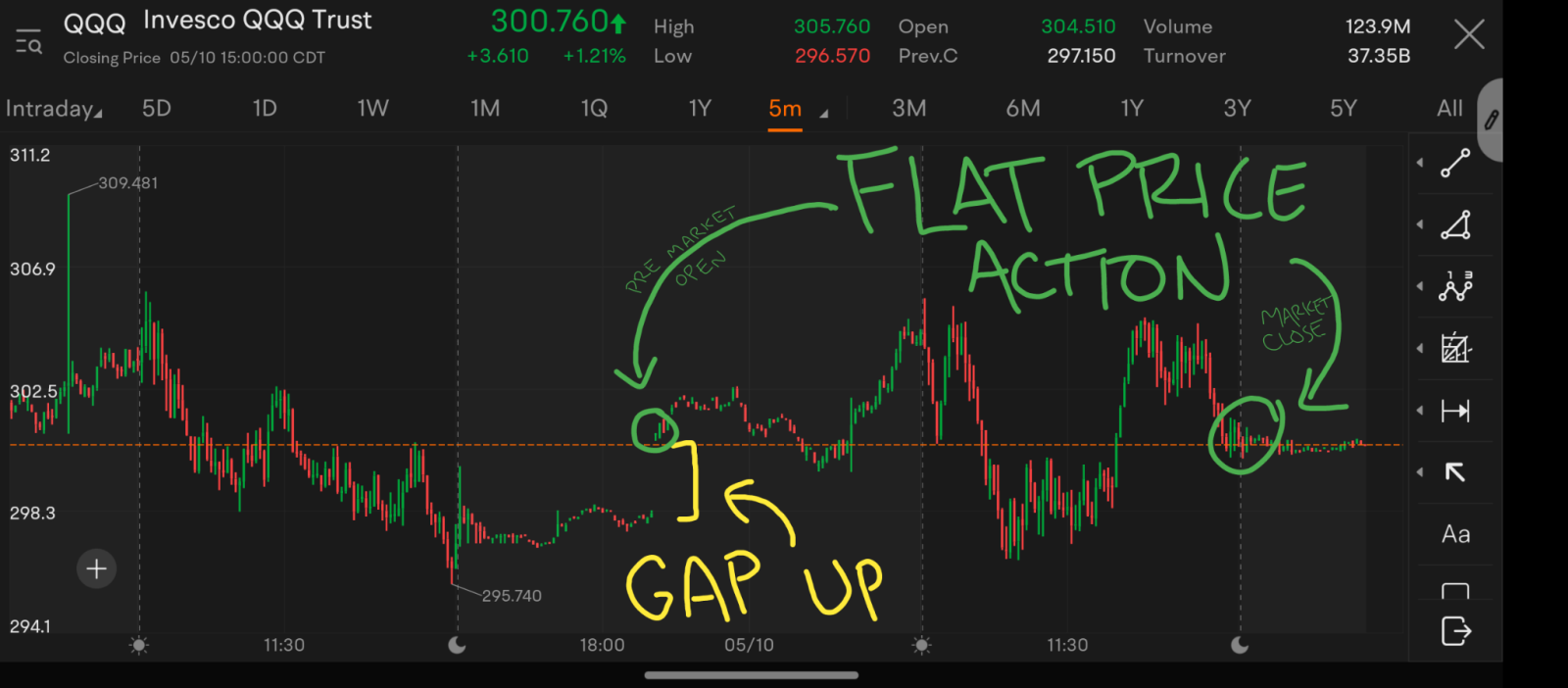 Disclaimer: Community is offered by Moomoo Technologies Inc. and is for educational purposes only.
Read more
4