Today's VIX 5/10
The VIX's price is at a historically high level. The price rarely reaches this level without major downswings in the market. When it passes above this level there have been market crashes associated with the price action in the past. If VIX does get much higher it could cause a melt down in the markets.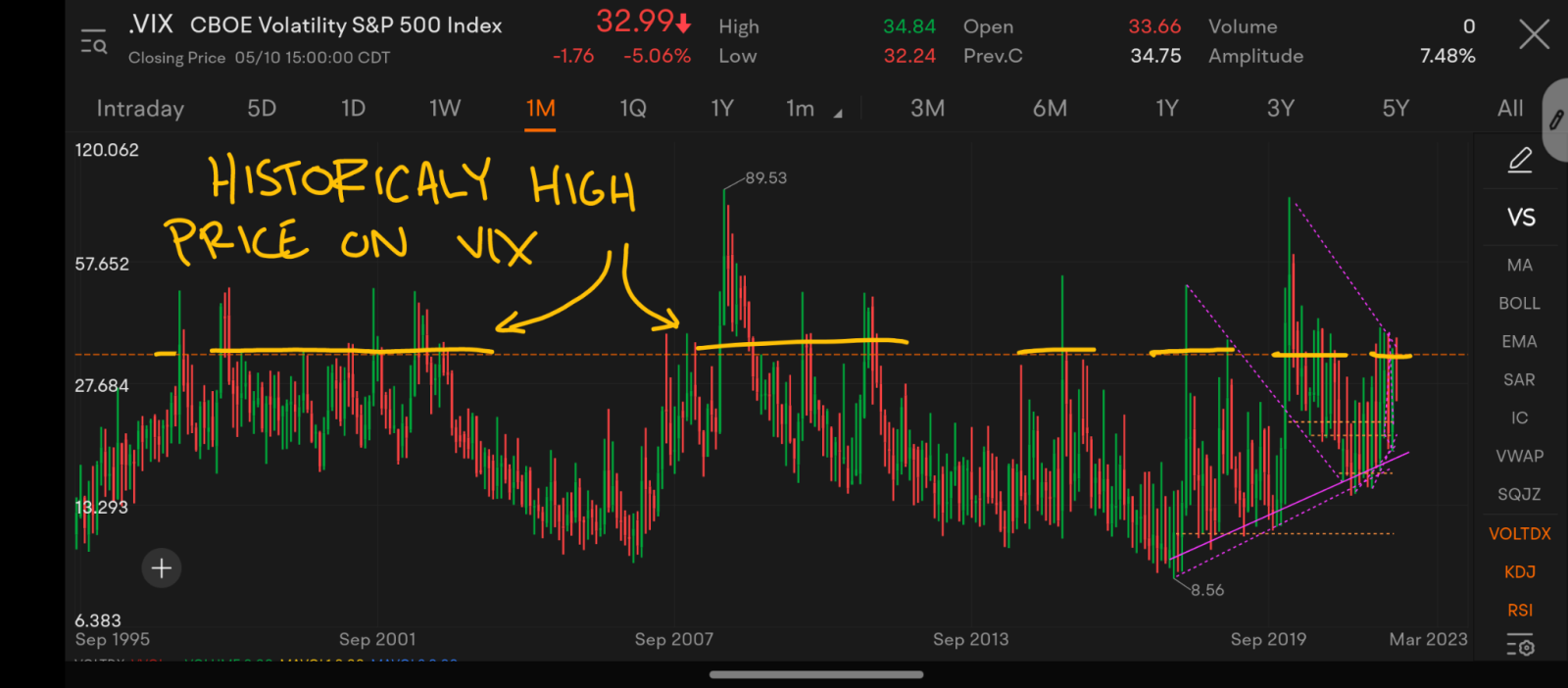 On the weekly candles you can see how close we are to breaking out into crashing territory. There is a strong trending resistance that was formed with its top at the highs of the pandemic crash. Through all of the volatility this year in the markets so far this year we have still not been able to break above this resistance level.  There is a lot of negative sentiment in the markets lately so people are calling for price to break out to the upside.  But this break out might be delayed for some time. The price may stay within this potential wedge pattern that may form in the future.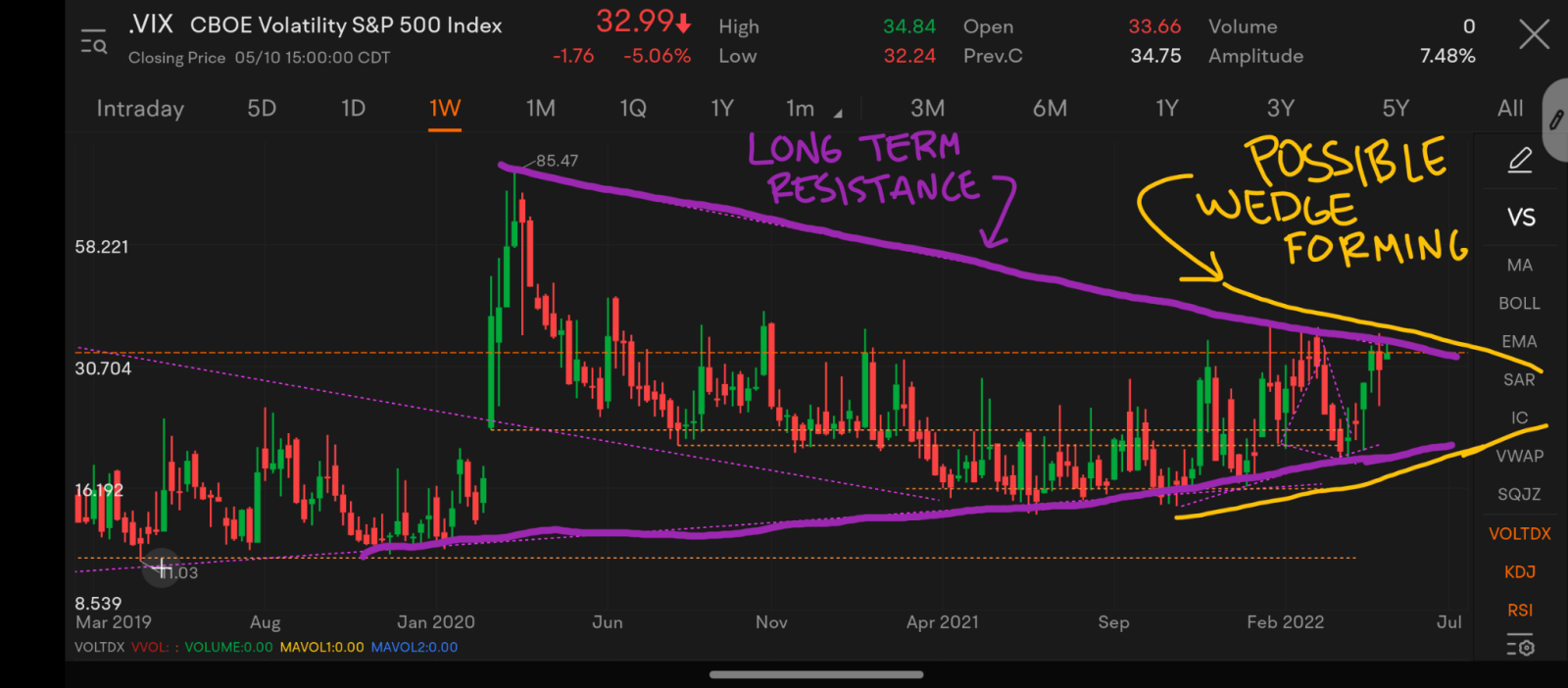 When you look even closer you can see how long we have been flirting with this long term trending resistance. Typically if you were a bull on the overall markets then this would be a good time for you to look for some equities to buy for some short term upside. If you are a bear then you would be waiting for the price to break out above this resistance level so you can real havoc with your shorts.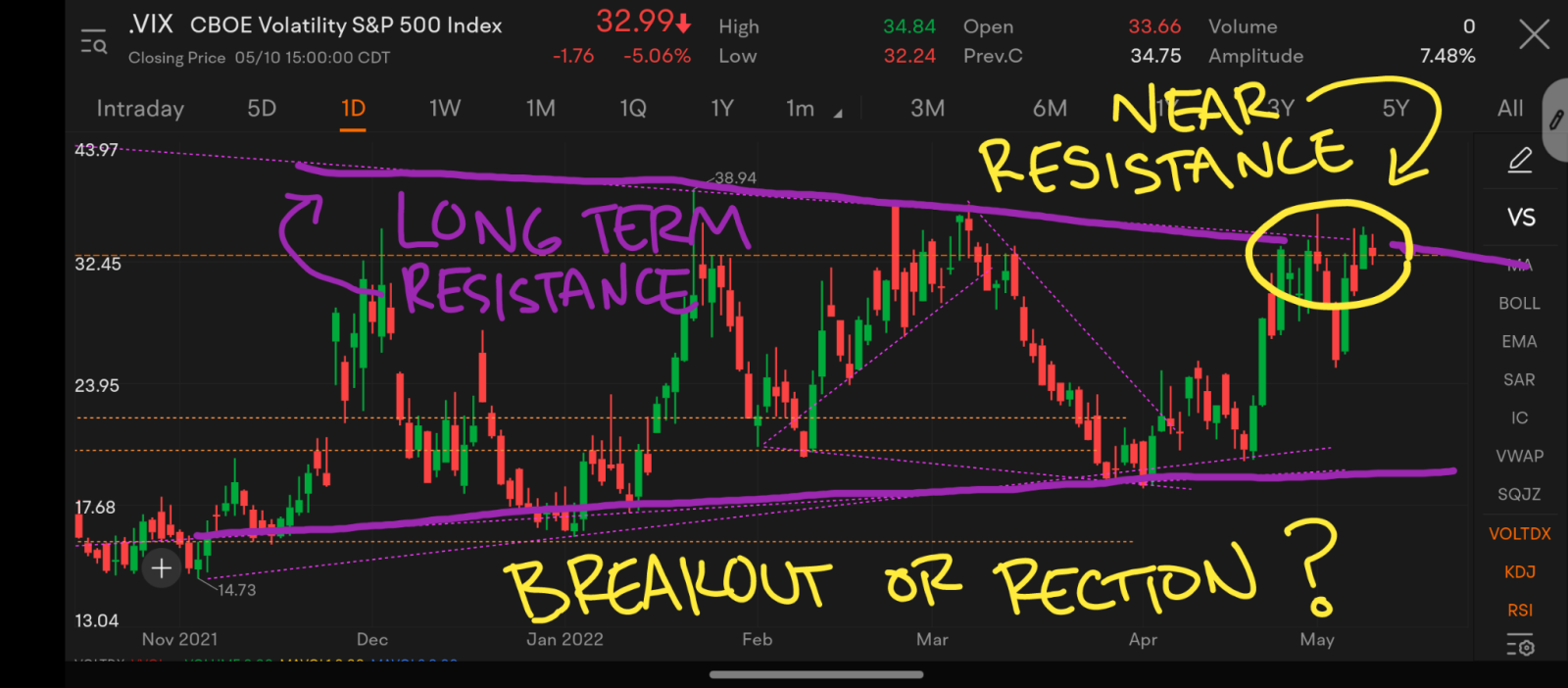 Disclaimer: Community is offered by Moomoo Technologies Inc. and is for educational purposes only.
Read more
4