AU Morning Wrap: Magellan appoints new CEO; Graincorp triples dividend
G'day, mooers! Check out the latest news on today's stock market!
• US stocks ended mostly higher ahead of inflation data
• Australian shares opened lower on Wednesday; ASX 200 dropped 0.11 per cent
• Stocks to watch: Magellan Financial Group, CSR, GrainCorp
- moomoo News AU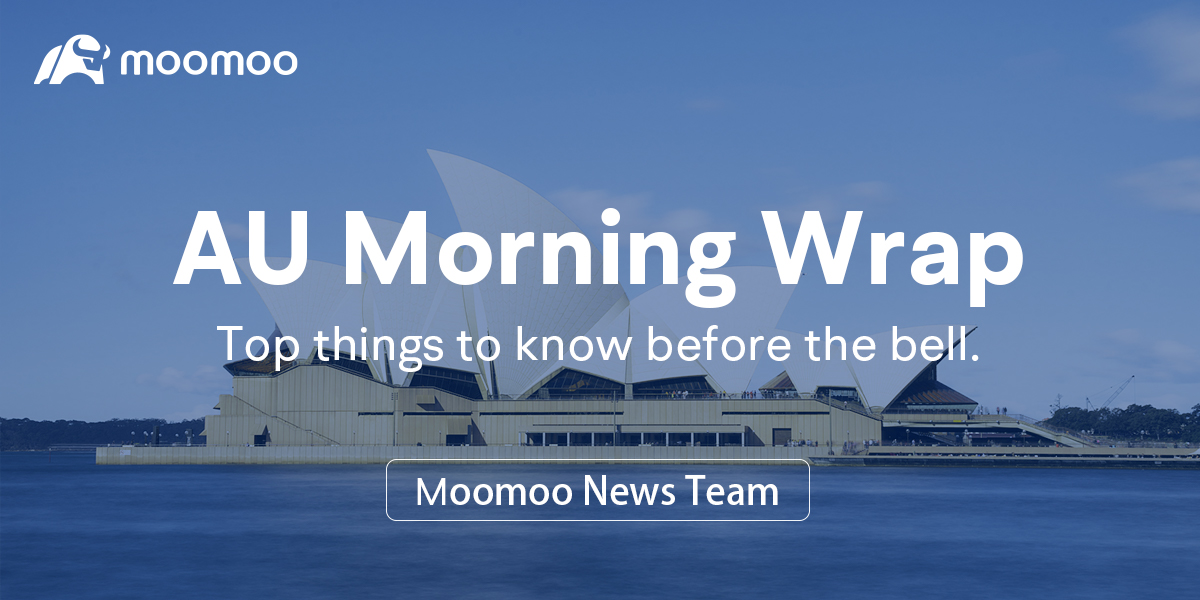 Wall Street Summary
US stocks struggled to hold early gains as equity markets tried to a build a base after a three-day sell-off drove the S&P 500 to its weakest level in more than a year. Growth stocks led ahead of tonight's much-anticipated inflation update.
The

$S&P 500 index

(

.SPX.US

)

$

seesawed before closing with a gain of ten points or 0.25 per cent. The

$Nasdaq Composite Index

(

.IXIC.US

)

$

fared best with a rise of 114 points or 0.98 per cent. The

$Dow Jones Industrial Average

(

.DJI.US

)

$

closed 85 points or 0.26 per cent in the red after being up as much as 500 points and down around 350 points.
AU Market Watch
Australia's S&P/ASX 200 looks set to open slightly lower following a mixed lead from U.S. stocks. ASX futures are down by 0.1%, suggesting the benchmark index could add to its 2.1% loss so far this week.
Australian shares opened lower this morning. The

$S&P/ASX 200

(

.XJO.AU

)

$

lost 0.11 per cent to 7044 as of 10:08 am.
Stocks to Watch
$Magellan Financial Group Ltd

(

MFG.AU

)

$

: David George will run homegrown equities manager Magellan Financial Group after being appointed CEO and managing director. He is a former deputy chief investment officer for public markets at the Future Fund.
$CSR Ltd

(

CSR.AU

)

$

: CSR has reported net profit after tax (before significant items) of $193 million for the year ended March 31, up 20 per cent from the previous year.
$Graincorp Ltd

(

GNC.AU

)

$

: GrainCorp has delivered a record half-year result on the back of booming demand for Australian commodities and favourable planting conditions. The company reported EBITDA of $427 million for the half-year ended March 31, up from $140 million in the prior corresponding period.
Ex-dividend Companies:

$National Australia Bank Ltd

(

NAB.AU

)

$

,

$ResMed Inc

(

RMD.AU

)

$
Commodities
• Iron ore extended losses, down -1.3% to US$130.3 a tonne.
• Oil is down -10% in the last two sessions amid worries about worsening economic growth.
• Gold prices edged lower as the US dollar continues to rally.
Source: Dow Jones Newswires, AFR
Disclaimer: Moomoo Technologies Inc. is providing this content for information and educational use only.
Read more
2