Pre Market Opened Heavily on the Green Side
This must be a dead cat bounce. How long will it last?
Chinese equities dominate pre market after chinese markets had a solid rebound from 52-week lows. Bitcoin and Ethereum bounced back nicely overnight after a massive drop the day before so you can see a few crypto related ETFs climbing early this morning. Tech is on top of the leaderboard as well which is a stark change from the norm lately. Possibly wait for the top to short this dead cat bounce on tech? All of the major indices are somewhere in the top 15 in my ETF leaderboard so this is a good look for the broader equity market at least for the short term.Vanguard total stock market index is in the green in pre market as well. Energy is also going green after the very red day yesterday in the energy sector.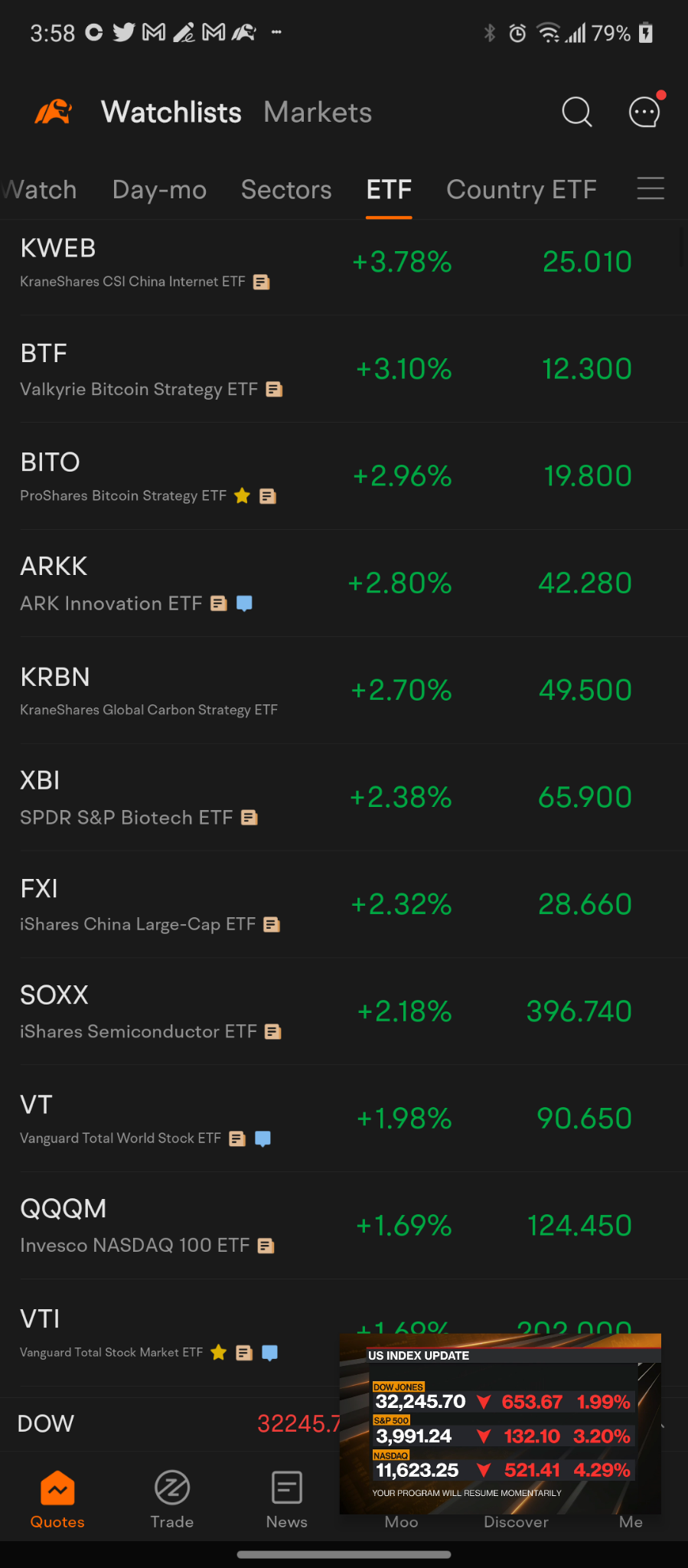 Remember we are in a bear market right now. I don't think this is the bottom yet but we are very overextended to the downside so a green day here and there is normal. But since I'm no expert. I ask myself two questions. Is this the bottom? And how high will this dead cat bounce go? The first question doesn't make sense to me yet so im waiting for a short opportunity.
Disclaimer: Community is offered by Moomoo Technologies Inc. and is for educational purposes only.
Read more
5