Tesla Says Shanghai Plant Still Making Cars; No Halt Notice
U.S. automaker received no notice of Shanghai production halt
Plant shut for three weeks in April due to Covid lockdowns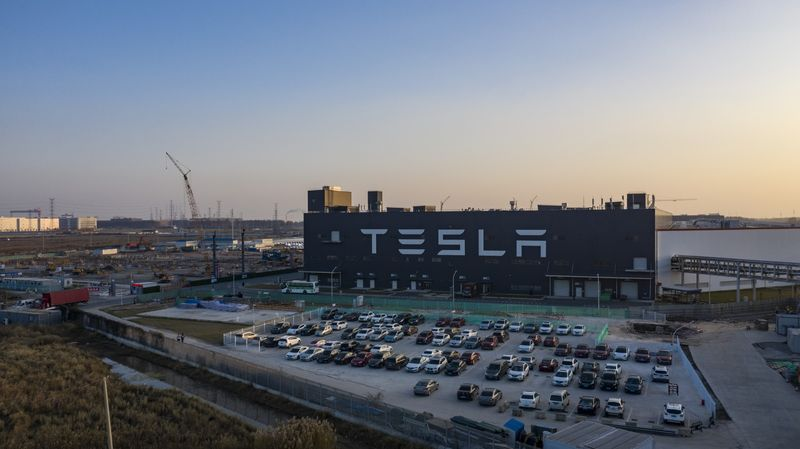 $Tesla
(
TSLA.US
)
$
hasn't halted output at its Shanghai factory, though it is experiencing some disruption to logistics amid the city's long-running Covid-19 lockdown, a spokesperson for the U.S. carmaker said Tuesday.
Reuters reported earlier that output had halted, prompting Tesla to issue a statement saying it had received no notice of any Shanghai plant cessation and pointing out that some vehicles are still being made.
Tesla's Shanghai factory, which in regular times pumps out around 2,100 cars a day, remains challenged by component shortages, other people familiar said last month. The automaker only has inventory for just over two weeks based on its current closed-loop schedule and logistics are a major problem for many other parts.
Local media, citing an unidentified company official, reported that
$Tesla
(
TSLA.US
)
$
produced around 10,000 vehicles from its Shanghai plant between April 19 and April 30, or a run rate of about 830 cars a day.
Vehicles sales in China overall likely tumbled 47.6% last month to 1.17 million units, preliminary data released by the China Association of Automobile Manufacturers last week showed.
Disclaimer: Community is offered by Moomoo Technologies Inc. and is for educational purposes only.
Read more
10