What to expect in the week ahead (AMC, RBLX, DIS, OXY)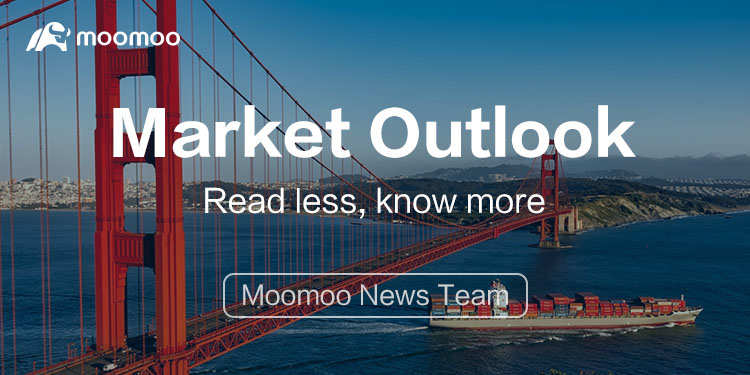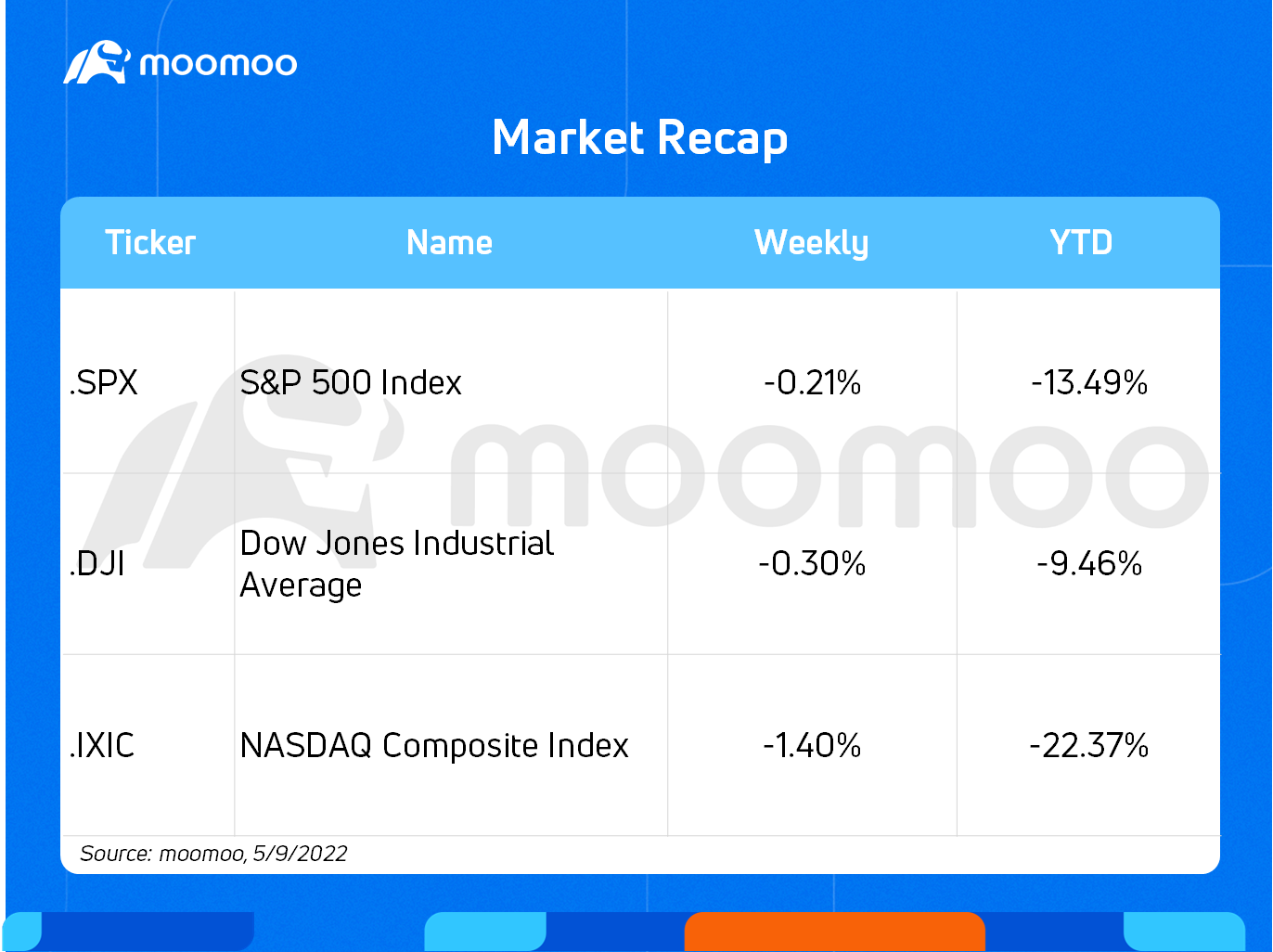 Source: Finviz

Source: Finviz
We've passed the peak of the first quarter earnings season, but there are still several notable companies to report next week. Highlights of the week's economic data will be a pair of inflation measures.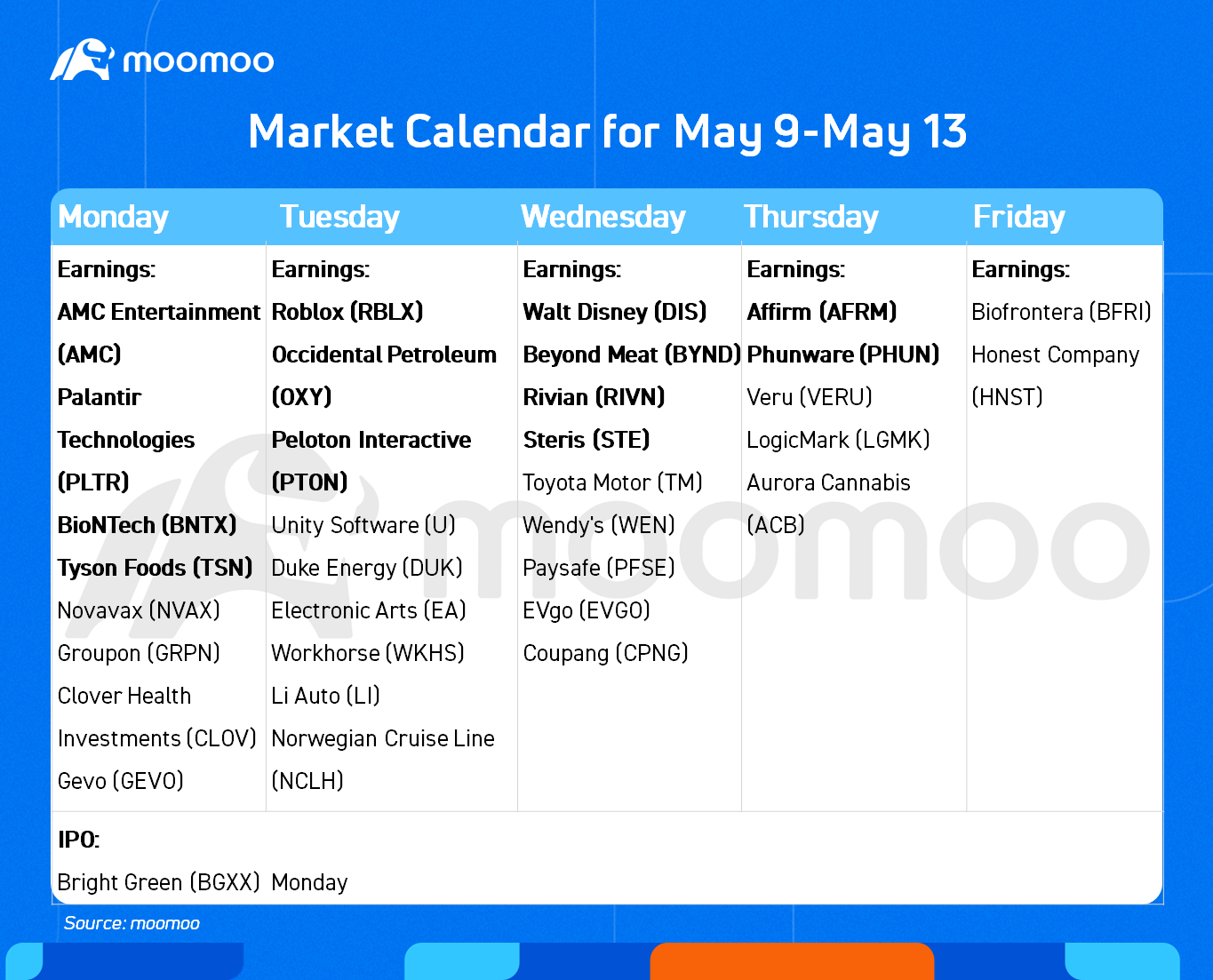 Monday's highlights will include BioNTech, Palantir Technologies, Simon Real Estate Group, and Tyson Foods. Electronic arts, Norwegian Cruise Line Holdings, and western Oil Report Tuesday, followed by Walt disney, Rivian automobile, and Toyota engine Wednesday. Brookfield Asset Management and Tapestry will publish its results on Thursday.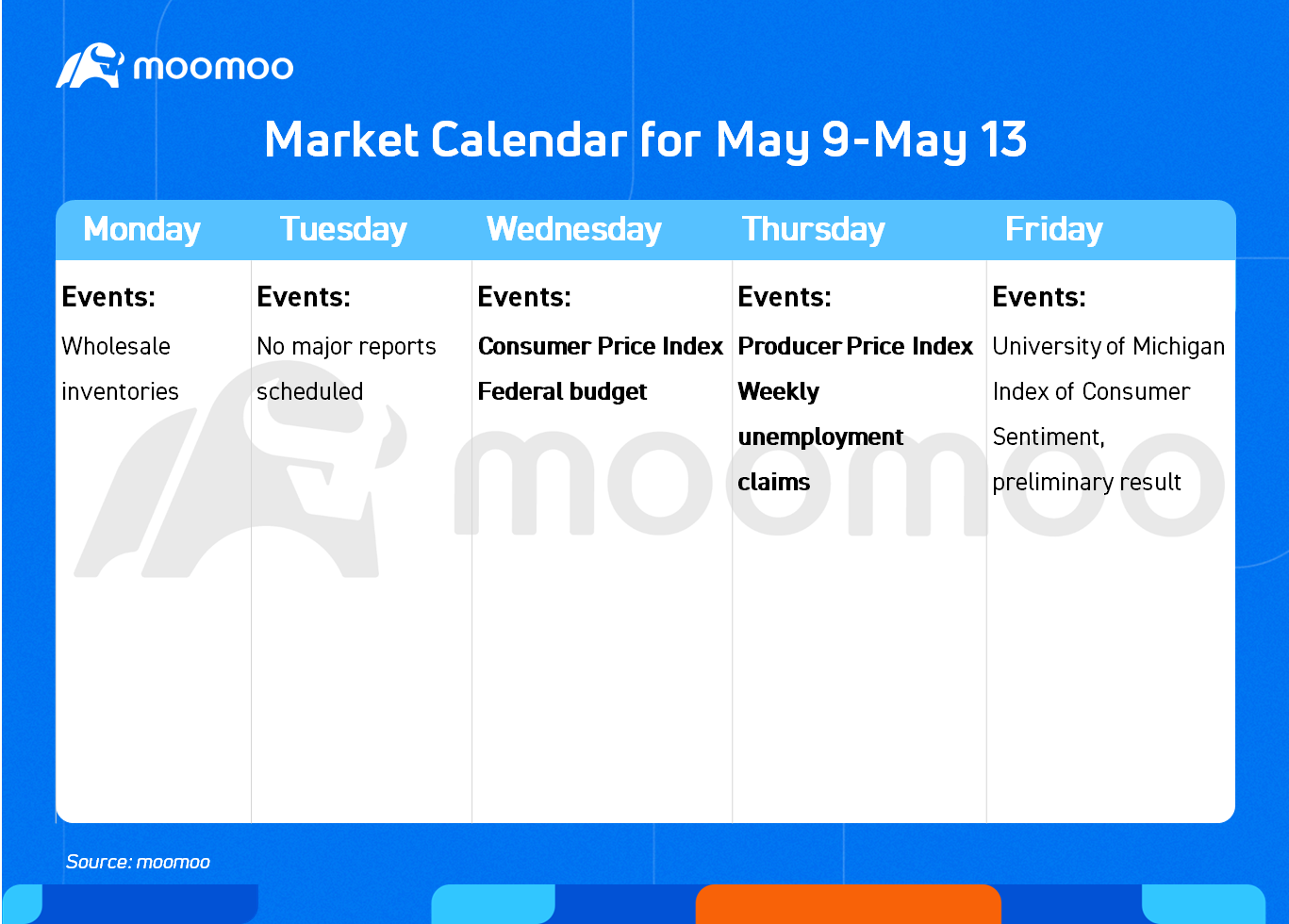 The economic calendar is illustrated by the Bureau of Labor Statistics Consumer Price and Producer Price Indexes for April. These are expected to increase by 8.1% and 10.6%, respectively, year over year.
Other data released next week will include the National Federation of Independent Businesses Small Business Optimism Index for April on Tuesday and the University of Michigan Consumer Confidence Index for May on Friday.
The National Federation of Independent Business publishes its Small Business Optimism Index for April. The consensus estimate is for a reading of 92.4, about a point lower than in March. The March figure is the lowest in the index since April 2020 as a labor shortage and runaway inflation dampened the enthusiasm of small business owners.
$Walt Disney
(
DIS.US
)
$
reports second-quarter fiscal 2022 results. Shares of the entertainment giant have been the DJIA's worst performer over the past year due to concerns over content spending.
The Labor Office Statistics publishes the consumer price index for April. Expectations are for an 8.1% year-over-year reading, while core CPI, which excludes volatile food and energy prices, is expected to jump 5.9%. This compares to increases of 8.5% and 6.5% respectively in March. Wall Street is hoping for confirmation that inflation has peaked, even as economists and the Federal Reserve expect inflation to remain much higher for much longer than just six months ago.
BLS press releases the April producer price index. The consensus estimate is for a 10.6% year-over-year rise from an 11.2% jump in March, which is the highest on record for the index since data on 12 months were calculated for the first time at the end of 2010. The core PPI should increase by 8.9%, after gaining 9.2% in March.
The Ministry of Labor reports the first jobless claims for the week ending May 7. In April, jobless claims averaged just 184,000. They recently hit their lowest level in more than five decades, despite a workforce more than twice as large today as it was was not then.
The University of Michigan publishes its consumer confidence index for the month of May. Economists forecast a reading of 63.1, about two points lower than in April.
Source: Finviz, Dow Jones Newswires, CNBC
Moomoo is an app offered by Moomoo Techonologies Inc. that provides information about investments. Moomoo Technologies is not an investment adviser or a broker-dealer and it provides neither investment or financial advice nor securities trading services. All contents such as comments and links posted or shared by users of the community are opinions of the respective authors only and do not reflect the opinions, views, or positions of Moomoo Technologies, its affiliates, or any employees of Moomoo Technologies or its affiliates. You are advised to consult a qualified financial or tax advisor for your personal financial planning and tax situations.

35