BULLISH. Business model is a cash cow. Nearly impossible to have negative EPS. This analysis is 🎯
$PayPal

(

PYPL.US

)

$

 

offers investors an advantageous combination of stability and growth. The fintech giant, which commands a 50% share of the global payment processing software industry, has 429 million active accounts, easily making it the most accepted digital wallet across North America and Europe.
In 2021, the company increased revenue and earnings by 18% and 19% year over year, up to $25.4 billion and $4.60 a share, respectively. PayPal's knack for generating cash is rapidly improving as well -- the company capped off last year with $5.4 billion in free cash flow, equal to 21% of total sales. Sitting at the epicenter of an enormous secular growth industry, management forecasts that its total addressable market could be as much as $100 trillion. And considering its price-to-earnings multiple of 28, representing an approximately 70% discount to its historical average, investors should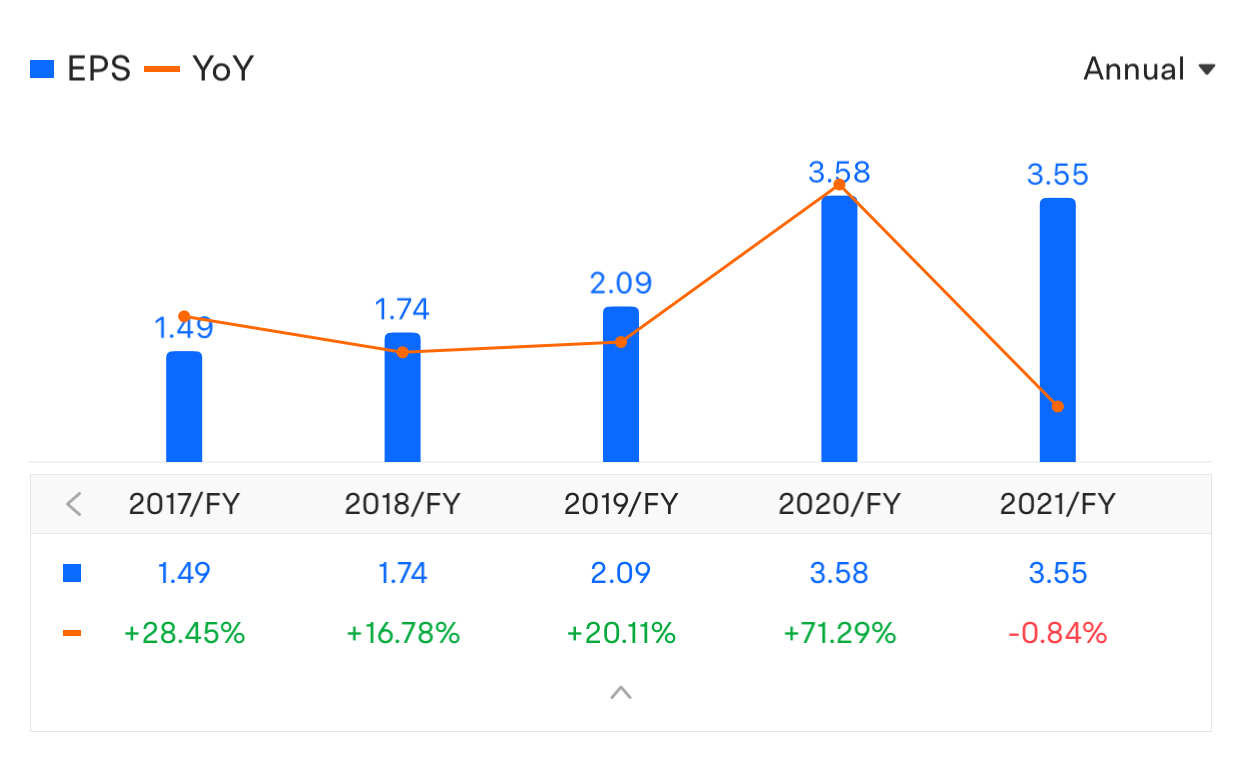 be swarming to buy PayPal shares.
Disclaimer: Community is offered by Moomoo Technologies Inc. and is for educational purposes only.
Read more
5