Tesla (TSLA.US) aims to sell 20 million electric vehicles per year by 2030
Tesla
$Tesla
(
TSLA.US
)
$
-7.630 (-0.874%) released its 2021 Impact Report, reporting that it plans to continue to increase production and product accessibility, aiming to sell 20 million electric vehicles per year by 2030, a 20.3-fold increase from 940,000 in 2021.
In addition,
$Tesla
(
TSLA.US
)
$
aims to deploy 1,500 gigawatt hours (GWh) of energy storage per year by 2030, up from 4 GWh in 2021.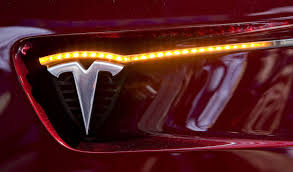 Disclaimer: Community is offered by Moomoo Technologies Inc. and is for educational purposes only.
Read more
3