CAN AMD KEEP DOUBLING ITS DATACENTER BUSINESS?
$Advanced Micro Devices
(
AMD.US
)
$
Considering where AMD was at when it made the commitment to re-enter the datacenter back in 2015 – basically no revenue and no product roadmap – the transformation of AMD back into a player in the datacenter is nothing short of amazing. It is also a testament to the value and desire for competition, and there were many organizations that gave AMD encouragement and the prospect of revenues.
Those days are long over, thanks in part to AMD's rearchitecting of its business and its compute engines, but also in part thanks to both manufacturing process and server processor design issues at Intel, which is still seeing very good sales in the datacenter because AMD never planned for Intel to have so much trouble with its 10 nanometer and 7 nanometer process nodes.
Still, what a ride AMD is on. In the first quarter of 2022, when the Xilinx deal closed, AMD's revenues absent Xilinx, rose by 54.7 percent to $5.33 billion, and including six weeks of Xilinx revenues, overall sales at AMD rose by 70.9 percent to $5.89 billion.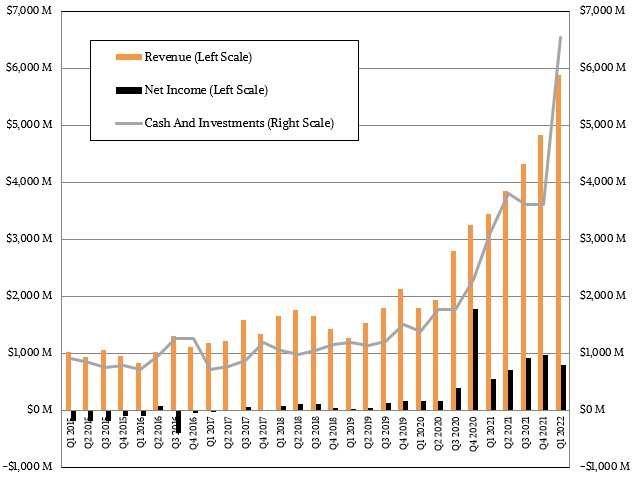 Disclaimer: Community is offered by Moomoo Technologies Inc. and is for educational purposes only.
Read more
5