Wall Street Today | Fed raises interest rate by half point, ratcheting up its inflation fight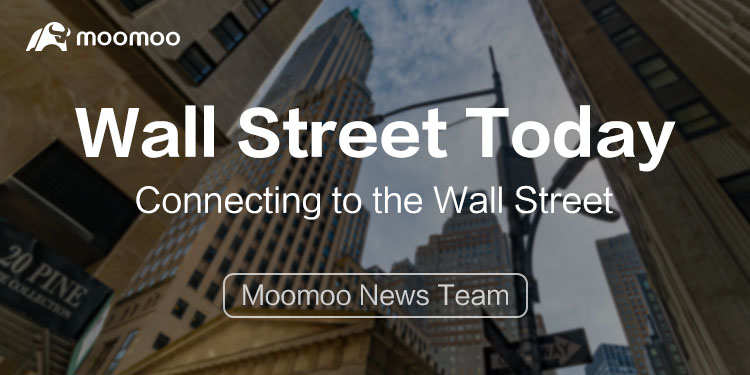 · Fed Raises Interest Rate by Half Point, Ratcheting Up Its Inflation Fight
The Federal Reserve approved a rare half-percentage-point interest rate increase and announced plans to shrink its $9 trillion asset portfolio starting next month in a double-barreled effort to reduce inflation that is running at a four-decade high.
The moves, announced after a two-day policy meeting Wednesday, will raise the central bank's benchmark federal-funds rate to a target range between 0.75% and 1%.
Read More >>
· Fed's Powell Quashes Talk of 75 Basis Point Rate Rise
The Fed raised rates by half a percentage point Wednesday and will most likely do it again at the next couple of meetings, but it isn't ready to go beyond that, Fed Chairman Jerome Powell said at his press conference.
"A 75 basis point increase is not something the committee is actively considering," he said.
Read More >>
· U.S. Trade Deficit Widens to Record $109.8 Billion as Imports Surge
The Commerce Department on Wednesday said the trade deficit widened by 22.3% from the prior month. Imports rose by 10.3% to $351.5 billion as the U.S. took in far more goods than it exported. Exports, however, also rose strongly -- increasing 5.6% -- but didn't keep pace with imports amid global uncertainty stemming from the conflict in Ukraine.
· EU Proposes Ban on Russian Oil Imports
The European Union proposed a ban on imports of Russian crude within six months and on refined oil products from the country by year-end, sending crude prices higher as member states look for alternatives.
Oil prices jumped on the announcement. Brent crude futures, the international benchmark in energy markets, rose 4.9% to $110.14 a barrel. U.S. benchmark crude was up 5.3% to $107.81 a barrel.
· Social-Media Startups Take Aim at Facebook. And Elon Musk.
Elon Musk isn't the only entrepreneur with big ideas about how to fix social media.
A growing number of startups are emerging to challenge the status quo. Many of them are rooted in their founders' experiences within the industry's leading giant, Facebook's parent company, now known as
$Meta Platforms
(
FB.US
)
$
.
Read More >>
· Uber's Revenue Doubles, but Stock Falls After Lyft Warns of Higher Driver Costs
Lyft spooked investors with a weaker-than-expected adjusted earnings forecast Tuesday. On Wednesday its stock was down more than 35% at one point, its biggest intraday percentage decline since it went public in 2019. The company said it would spend more to motivate drivers to return to its platform and those costs would weigh on its bottom line in the current quarter.
· Berkshire Shareholders Overwhelmingly Vote to Keep Buffett Chairman
$Berkshire Hathaway-A
(
BRK.A.US
)
$
shareholders voted by an almost 9-to-1 margin to keep Warren Buffett as both chairman and chief executive, and his company regained compliance with New York Stock Exchange listing standards by reestablishing a majority of independent directors on its board.
· CVS Sales Up 11%, Lifted by Covid-19 Demand
$CVS Health
(
CVS.US
)
$
first-quarter sales rose more than 11% as the pharmacy chain continued to benefit from administering Covid-19 vaccines and selling at-home tests.
The Woonsocket, R.I.-based company said Wednesday that it expects demand for Covid testing and vaccines to lift sales throughout 2023.
· Allstate Profit Weakens as Accidents, Claim Costs Increase
$Allstate
(
ALL.US
)
$
reported a 61% decline in its closely watched adjusted net income compared with last year, as the U.S. car-insurance industry grapples with growing accident volumes and sharply higher claims costs.
Another of the biggest and best-known publicly traded insurers,
$MetLife
(
MET.US
)
$
also reported lower adjusted earnings, as it calls its measure of operating income to exclude items judged nonrecurring.
Disclaimer: Moomoo Technologies Inc. is providing this content for information and educational use only.
Read more
27