Apr. P/L Challenge: Track & improve your trading performance
Views 94K
Contents 261
Transaction Stats Month of Apr was not too bad given what I had in thi...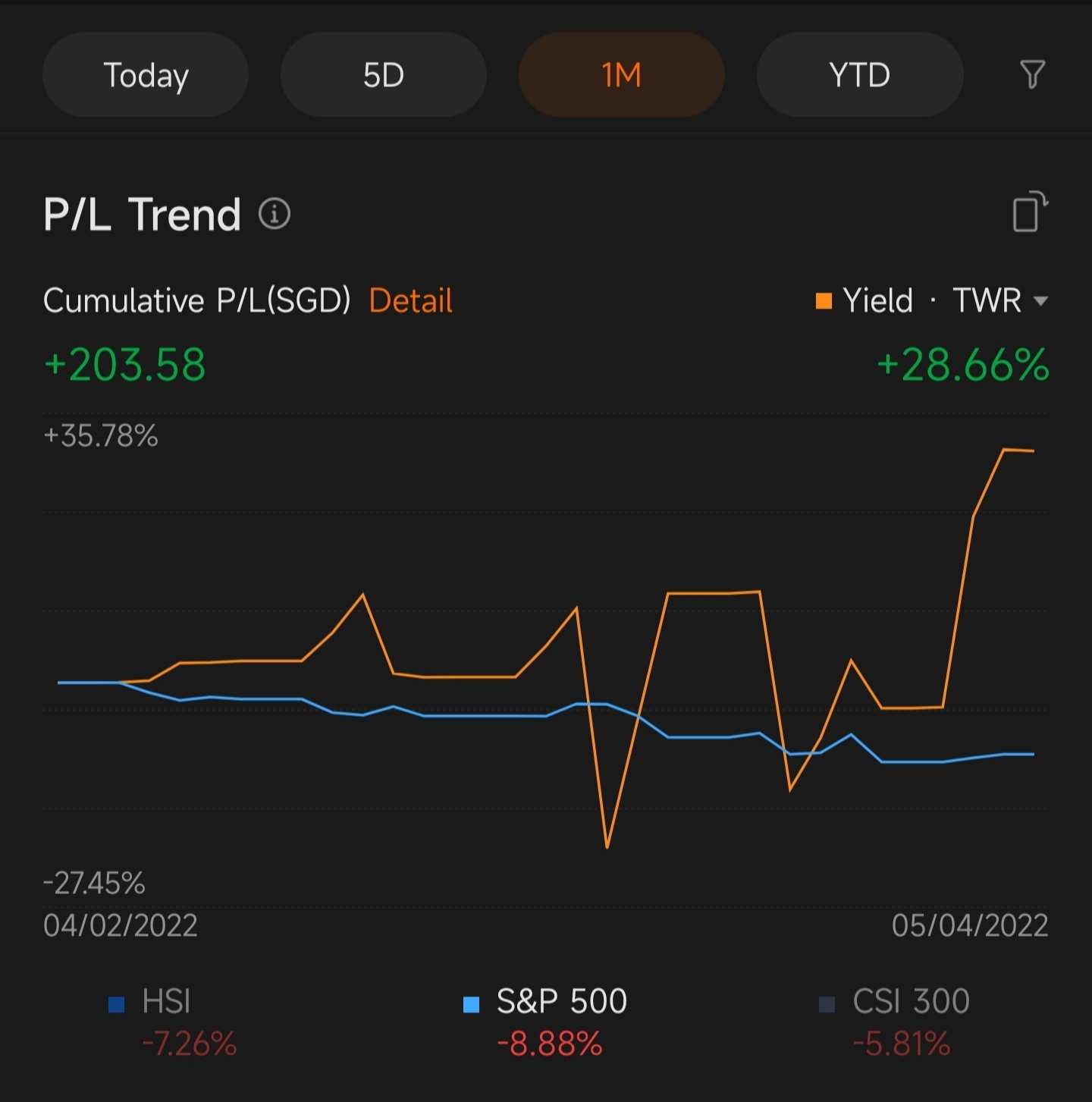 Month of Apr was not too bad given what I had in this account. This are the free apple share money that I received from moomoo. Lazy to draw them out so was using it to compound higher. The 1 Month TWR return so far from 4th Apr to 4th May is at 28%.
Could have been better if I had higher liquidity in this account to DCA in at better entry points. But we learn to make do with what we have and capitalise the market.
Month of Apr is volatile, but it can be still be used to your advantage. Volatility swings both sides. You just have to be on the right side.


Most importantly is knowing what is your entry and exit points. Most people enter and exit at the wrong times that's why they realise they don't make money even though it eventually goes according to their direction.


As always, trade safe and invest wise!
Disclaimer: Community is offered by Moomoo Technologies Inc. and is for educational purposes only.
Read more
8