AU Evening Wrap: Australia shares close 1.2% lower
Australia's
$S&P/ASX 200
(
.XJO.AU
)
$
closed 1.2% lower at 7347.0, driven by a technology share sell-off.All sectors ended the day in the red, with the tech sector leading losses, falling 4.0%.
Healthcare stocks also fell 1.5%. The three largest tech companies by market capitalization,
$WiseTech Global Ltd
(
WTC.AU
)
$
,
$Xero Ltd
(
XRO.AU
)
$
and
$Computershare Ltd
(
CPU.AU
)
$
, lost between 2.1% and 7.3%.
Travel stocks rose after Australia's biggest airline,
$Qantas Airways Ltd
(
QAN.AU
)
$
, said it would order dozens of planes from European manufacturer Airbus SE, including new aircraft to fly non-stop between Australia and the U.S. and the U.K.
$Qantas Airways Ltd
(
QAN.AU
)
$
rose 2.9%, while
$Flight Centre Travel Group Ltd
(
FLT.AU
)
$
closed 1.8% higher.
$Imugene Ltd
(
IMU.AU
)
$
was the day's biggest loser, diving 14% after it announced the termination of a supply agreement.
S&P/ASX 200 Movers for Monday (5/2)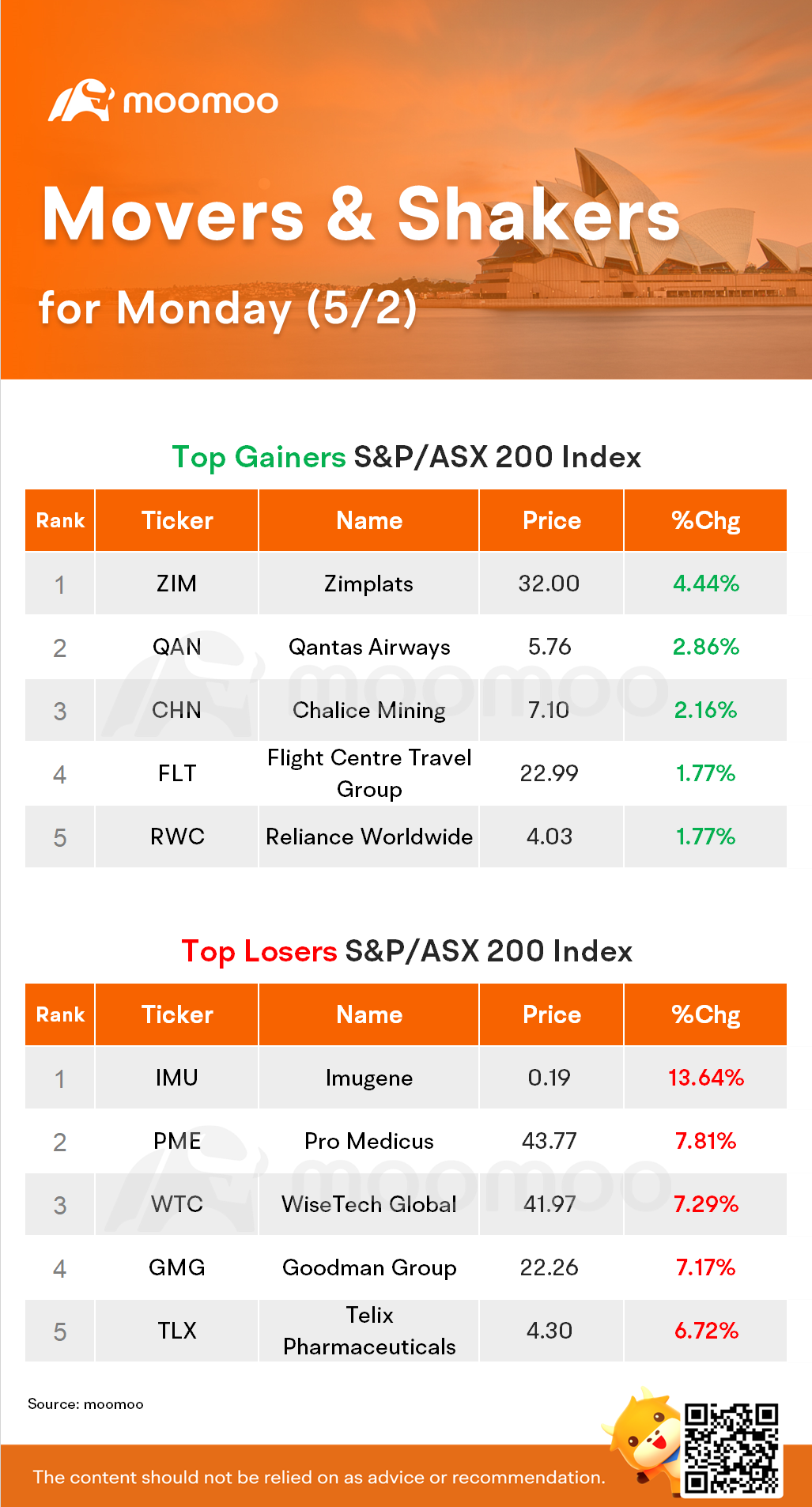 10 Top-Traded AU Stocks for Monday (5/2)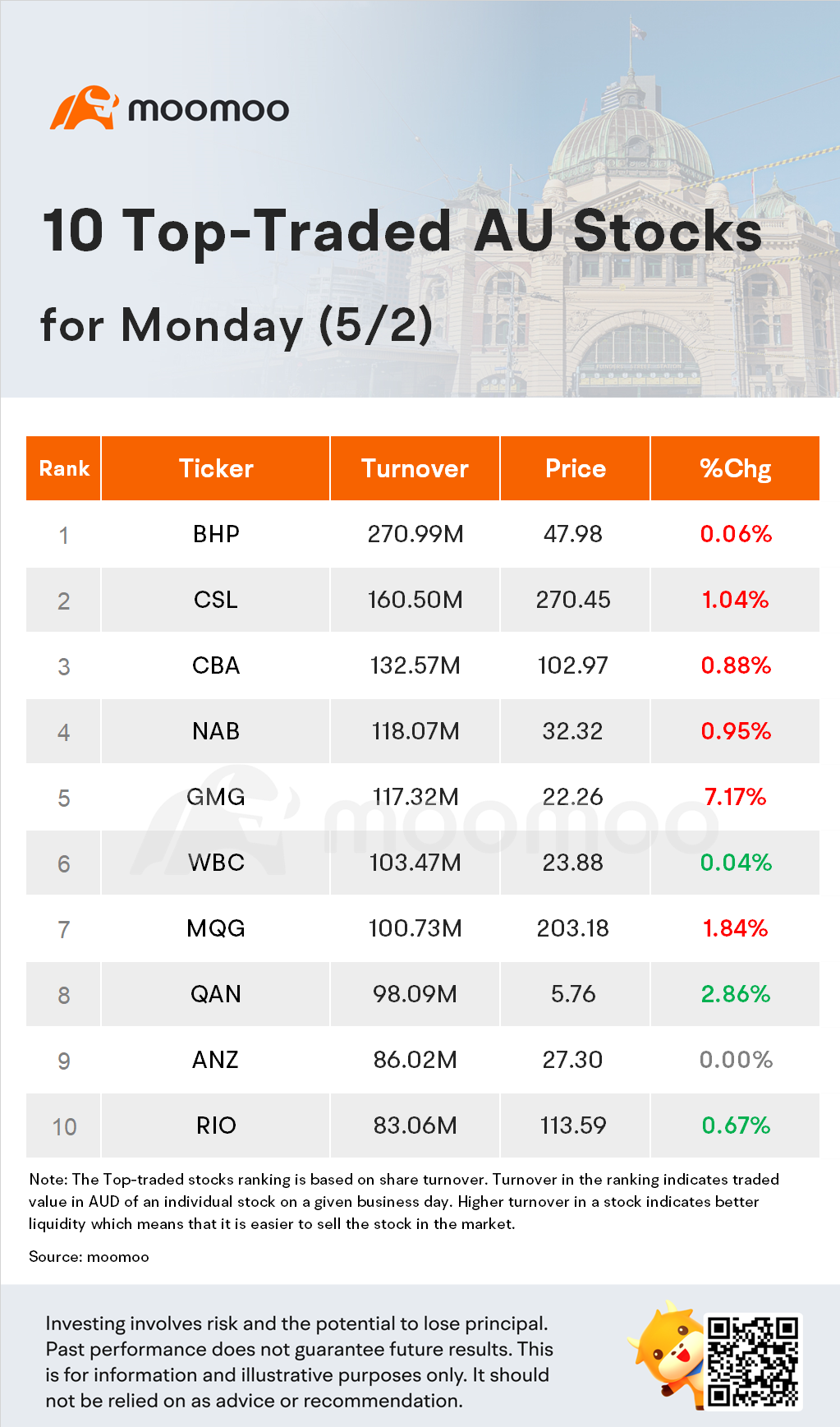 Source: Dow Jones Newswires, The Market Herald
Moomoo is an app offered by Moomoo Technologies Inc. that provides information about investments. Moomoo Technologies is not an investment adviser or a broker-dealer and it provides neither investment or financial advice nor securities trading services. All contents such as comments and links posted or shared by users of the community are opinions of the respective authors only and do not reflect the opinions, views, or positions of Moomoo Technologies, its affiliates, or any employees of Moomoo Technologies or its affiliates. You are advised to consult a qualified financial or tax advisor for your personal financial planning and tax situations. Moomoo makes no representation or warranty as to its adequacy, completeness, accuracy or timeliness for any particular purpose of the above content.
6