IPO-pedia | Insurer giant AIG's life and retirement unit files for IPO
Global insurance company American International Group (AIG) has made good on plans to separate out its life and retirement business. SAFG Retirement Services, the parent of
$American International Group
(
AIG.US
)
$
's life and retirement unit, has filed for an initial public offering on this Monday.
SAFG didn't disclose how many shares it would sell or their price range, according to a filing Monday. The company plans to trade on the New York Stock Exchange under the ticker CRBG.
JP Morgan, Morgan Stanley, and Piper Sandler are the joint bookrunners on the deal.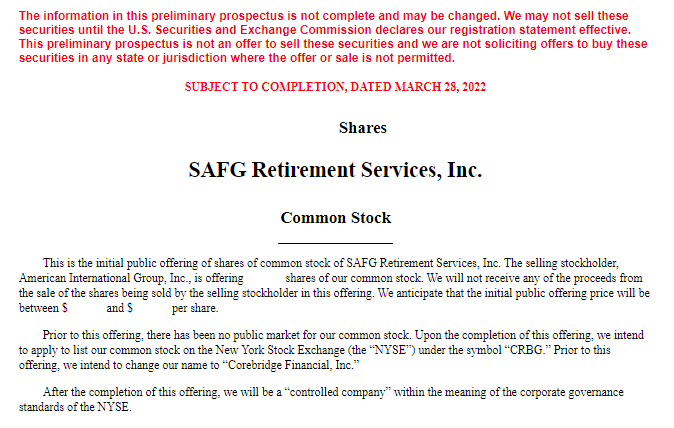 Source: the prospectus
SAFG is one of the largest providers of retirement solutions and insurance products in the United States, committed to helping individuals plan, save for and achieve secure financial futures.
Its addressable markets are large, with powerful, long-term secular trends given an aging U.S. population and a growing need for retirement solutions.
The company offers a broad set of products and services through Individual Retirement, Group Retirement, Life Insurance and Institutional Markets businesses.
The four businesses collectively seek to enhance stockholder returns while maintaining attractive risk profile, which has historically resulted in consistent and strong cash flow generation.

Source: the prospectus
AIG first announced the decision to separate its life insurance and retirement businesses from its property and casualty operations in 2020, years after activist investors targeted the company for a break-up.
The insurer said last year that it began to retool its underwriting in 2017 to make its core business more profitable. The process was largely complete and it was now pivoting to focus on growth.
In the filing, SAFG's total revenue increase 55% year-over-year to $23.39 billion for the year ended Dec. 31. In the same period, the company reported adjusted after-tax operating income of $2.93 billion, up 14.5%.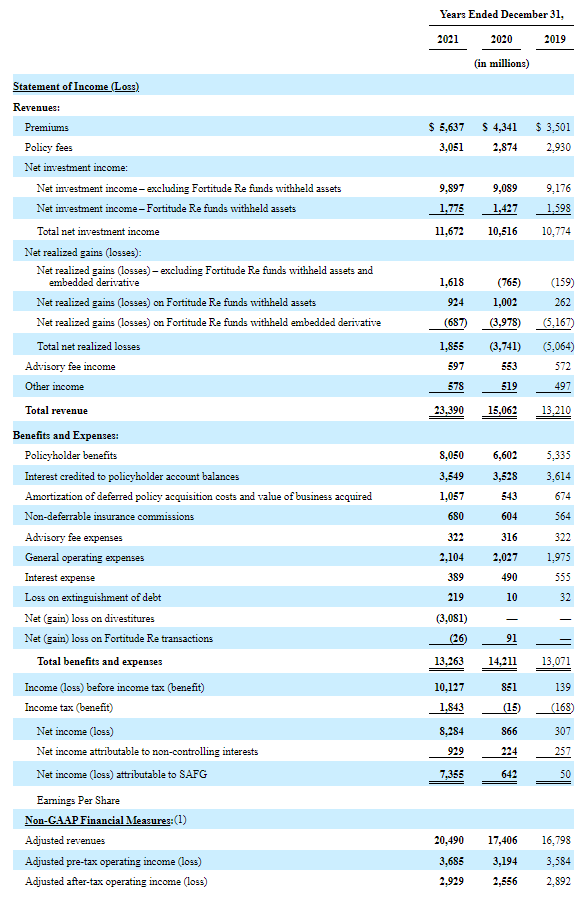 Source: the prospectus
According to the prospectus, following the IPO, AIG will continue to hold a majority of SAFG's outstanding common stock, and as a result AIG will continue to have control of SAFG's business.
$Blackstone
(
BX.US
)
$
will hold approximately 9.9% of SAFG's common stock after the consummation of the Reorganization and this offering.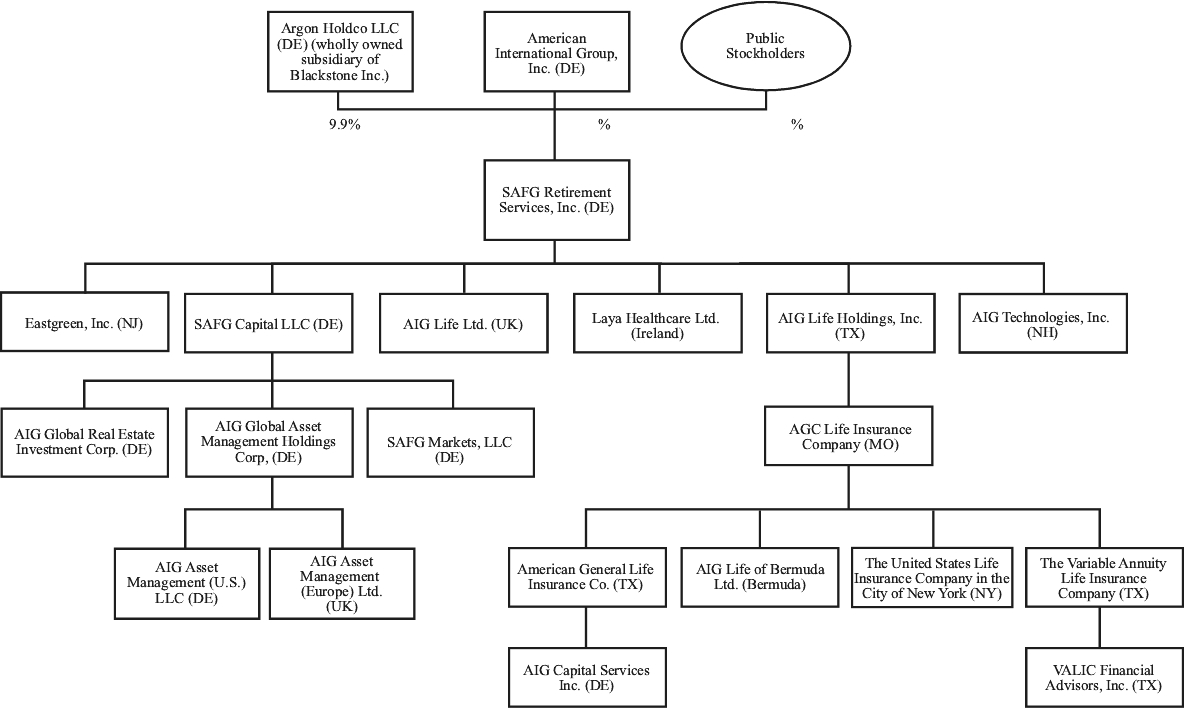 Source: the prospectus
Moomoo is an app offered by Moomoo Technologies Inc. that provides information about investments. Moomoo Technologies is not an investment adviser or a broker-dealer and it provides neither investment or financial advice nor securities trading services. All contents such as comments and links posted or shared by users of the community are opinions of the respective authors only and do not reflect the opinions, views, or positions of Moomoo Technologies, its affiliates, or any employees of Moomoo Technologies or its affiliates. You are advised to consult a qualified financial or tax advisor for your personal financial planning and tax situations. Moomoo makes no representation or warranty as to its adequacy, completeness, accuracy or timeliness for any particular purpose of the above content.
3