What did you do when you bought high?
Views 180K
Contents 574
Where are the safe havens in the market?
Oil

spikes,

gold surges:

can they last?
When the broader market falls, there are some sectors that post positive returns.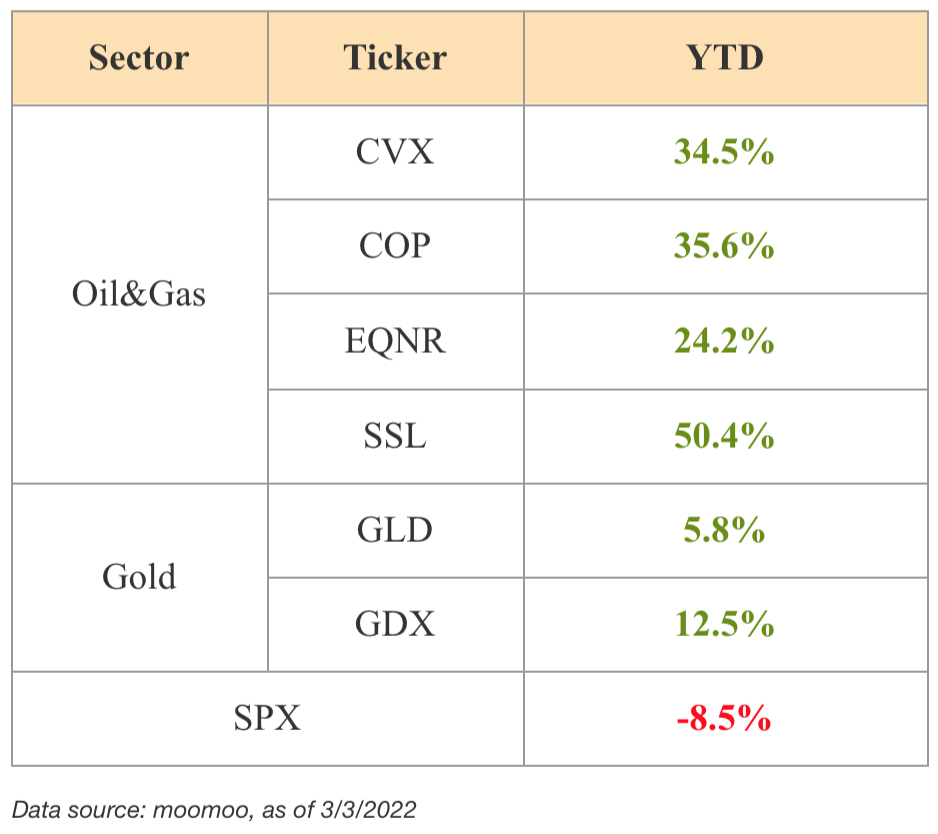 Global benchmark Brent crude futures surged above $110 a barrel this week, the highest level since 2014 while markets braced for serious disruptions to crude supplies from Russia, the world's top oil and gas supplier.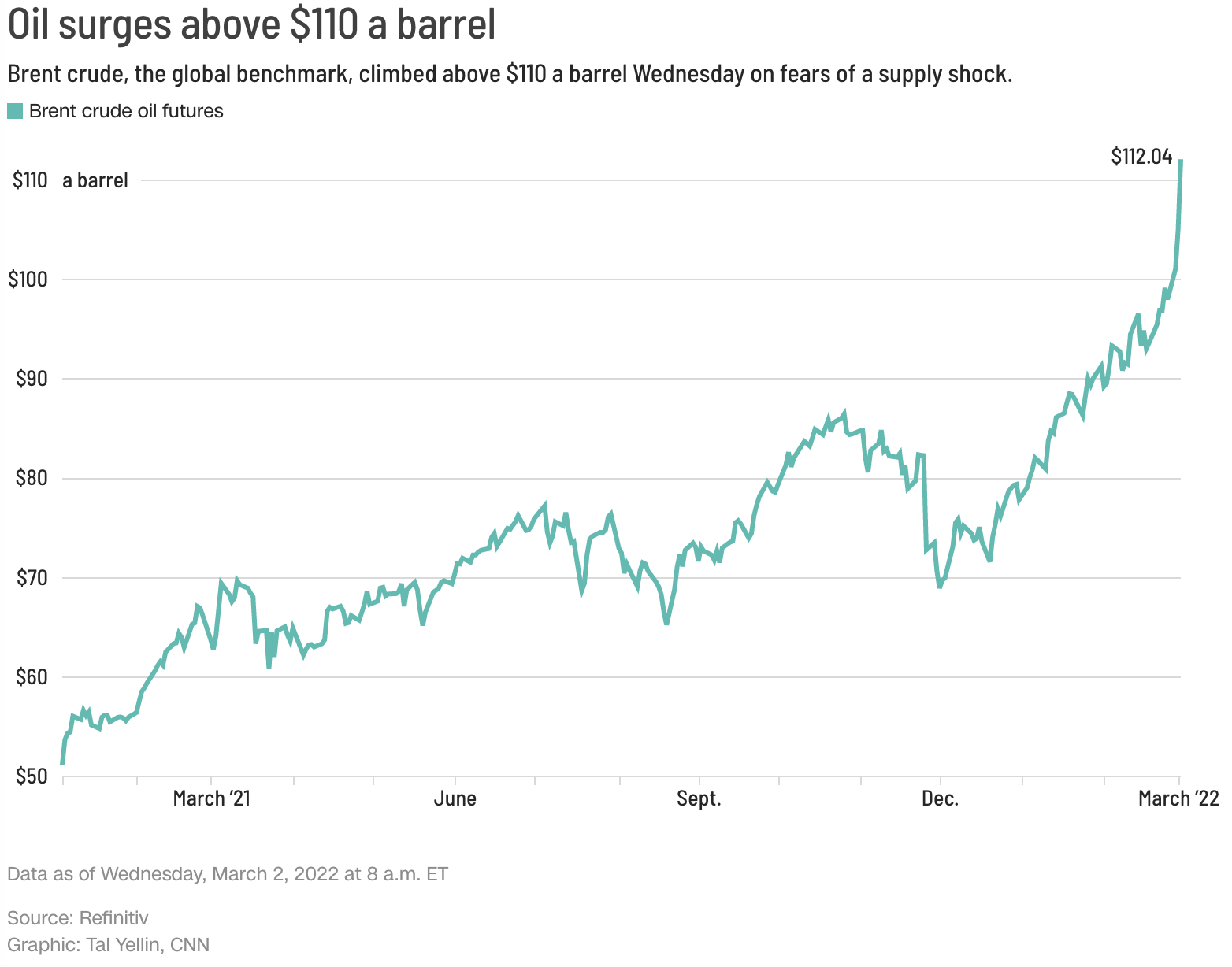 "The market panic is here," said Louise Dickson, senior oil market analyst at Rystad Energy. "The initial upward price reaction after the conflict in Ukraine started six days ago is only intensifying."
Supply chain bottlenecks and Russian-Ukrainian tensions have together fueled commodity inflation.
Gold and commodities are seen as common safe-haven assets. Demand for safe-haven assets such as gold is gradually rising as investors worry about the economic impact of soaring inflation and geo conflicts.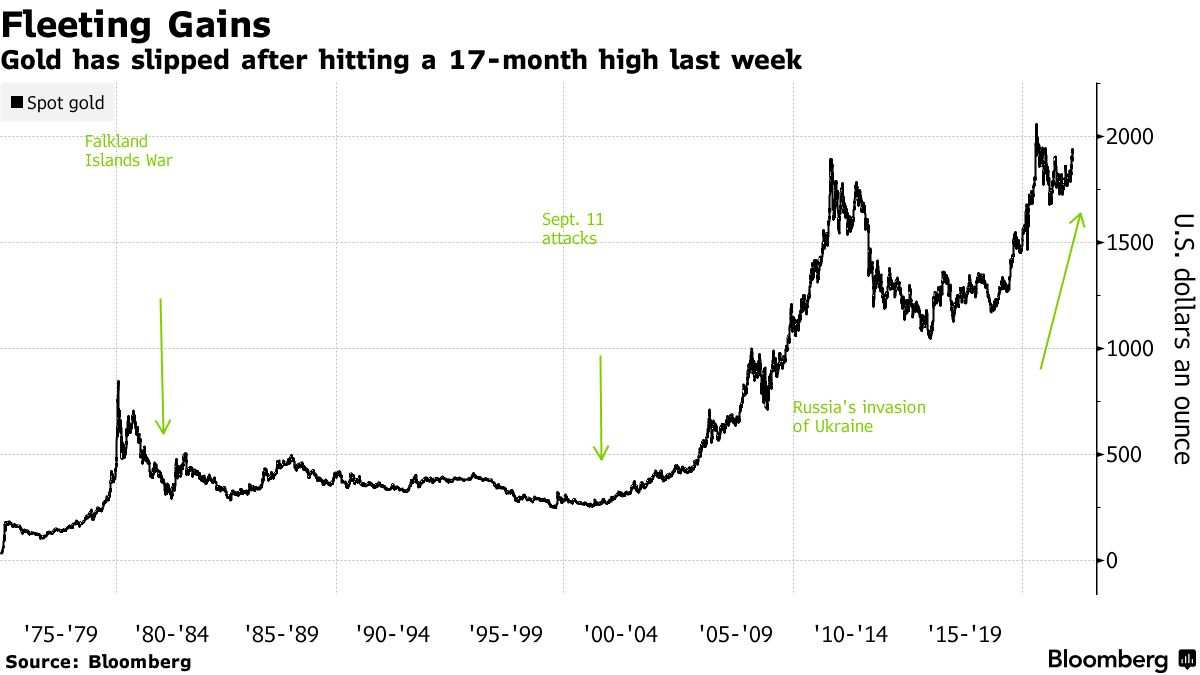 Investors have poured billions of dollars into gold ETFs this year.
A safe haven is an investment that is expected to remain or increase in value during times of market volatility. Investors seek safe havens to limit the risk of losses in a market downturn.
However, which assets are actually considered safe havens may vary depending on the specific nature of a falling market.
How to improve your anti-risk capacity?
While investors have flocked to safe-haven assets, there's no guarantee the trend will last long.
There is no magic bullet for all your investing needs.
The only way to reduce risk is to improve our investment knowledge to diversify our investment strategies.
Hacks for long term investment
1. Prepare emergency fund. Cash may lose value, but won't be lost.
2. Develop your skills. Skills will never be a burden.
3. Diversify your income sources. Taking on part-time work could be a good idea.
4. Learn to invest. It's a choice for self-motivated learners.
But you should first assess your risk tolerance and establish clear trading strategies.
...
What are your strategies to improve risk resistance capacity?

Disclaimer: Moomoo Technologies Inc. is providing this content for information and educational use only.
Read more
1
3
4
2
2
69