Weekly Buzz
Views 145K
Contents 280
Weekly Buzz: Investing in the stock market amidst the clamour of war
Spoiler:
At the end of this post, there is a chance for you to win points!
Happy Monday,

mooers! Welcome back to

Weekly Buzz, where we review the news, performance, and community sentiment of the selected buzzing stocks on moomoo platform based on search and message volumes of last week! (Nano caps are excluded.)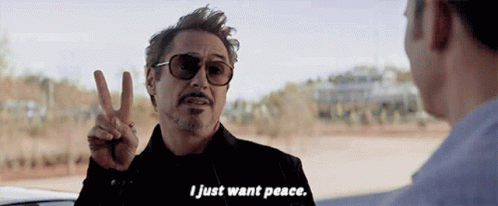 Part Ⅰ: Make Your Choices
Part Ⅱ Buzzing Stocks List & Mooers Comments
The Jones Index fell for the third consecutive week. The S&P 500 and Nasdaq ended last week in the green, up

0.8%

and

1.1%

respectively. Russell 2000 Index increased

0.64%

last week. Here is the weekly buzzing stock list of last week: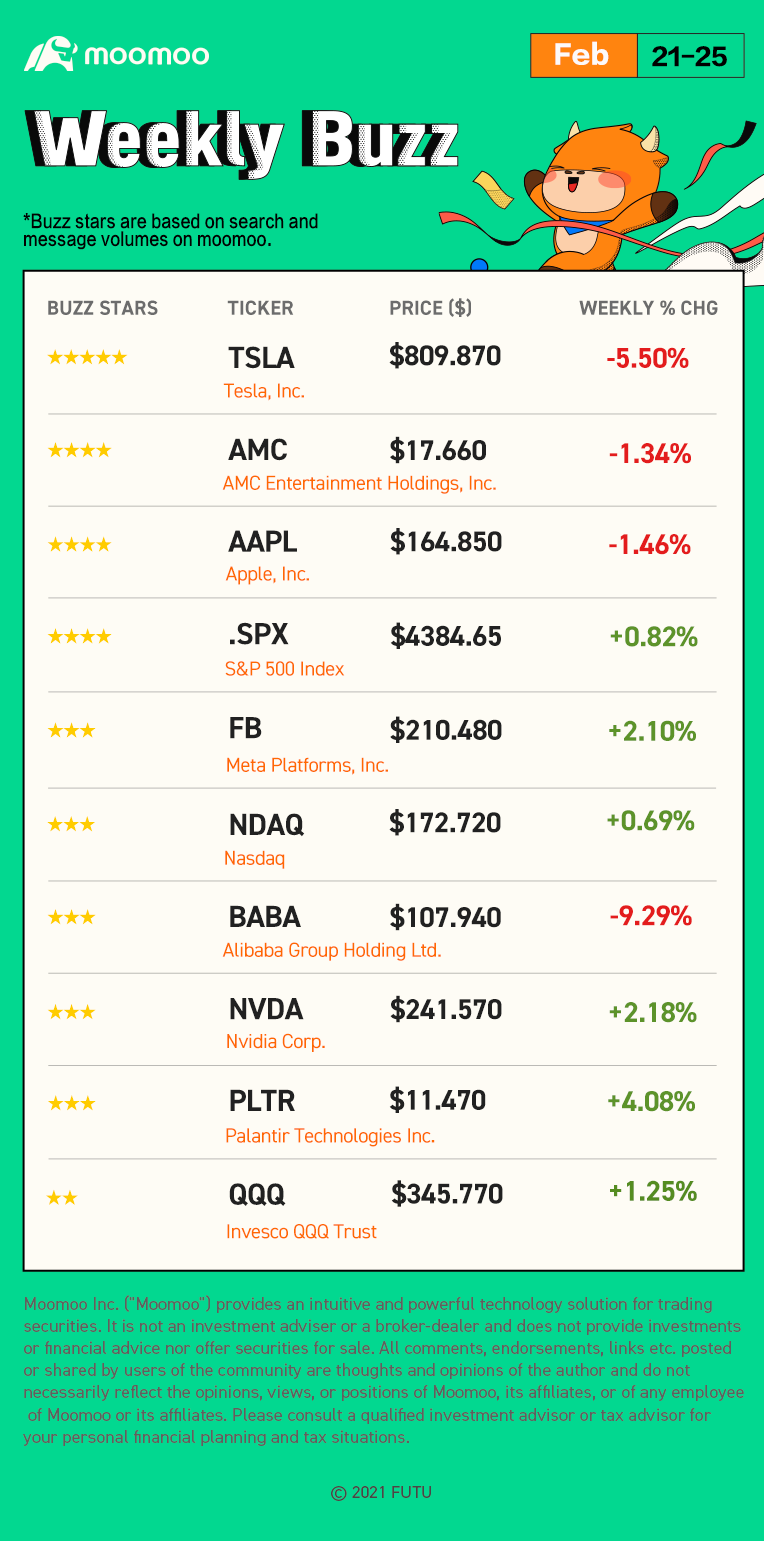 1. TSLA - Buzzing Stars:

Analysts at Daiwa Securities adjusted Tesla from a "neutral" rating to a "hold" rating. Besides, more consumers might shift to electric vehicles with a potential fuel shortage. TSLA's stock decreased

5.50%

to $809.870 for the week.
•Mooers comment
@Ben Choo

:
$Tesla

(

TSLA.US

)

$

you know at this rate I rather the stocks plumbed and having to fear for its recovery than having to watch so many Ukrainians die innocently because of one man's ego....just some inner thoughts that innocent lives do value and matter more than material money
2. AMC- Buzzing Stars:




AMC plans to release its fourth-quarter earnings after the close of trading on Tuesday, March 1. Investors have been pushing the stock lower despite improving revenue and profits in the third quarter. The shares of AMC dropped by

1.34%

and closed at $17.660.
•Mooers comment
@gghk

:

Cup and handle see ya Monday over coffee !!!
$AMC Entertainment
(
AMC.US
)
$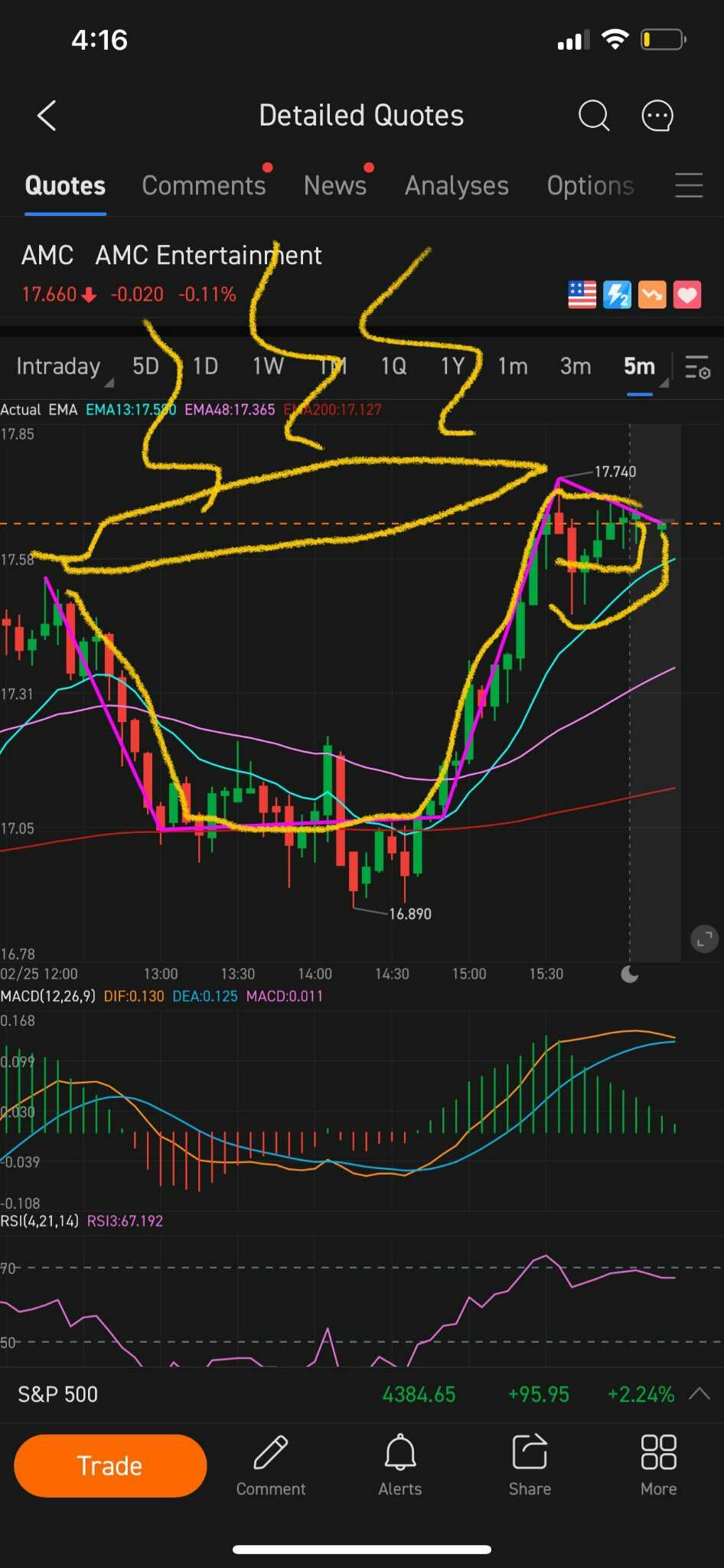 Ukraine called on Apple to stop supplying products to Russia. Tim Cook said he would pay attention to the situation in Ukraine and was committed to providing assistance and support to humanitarians. Last Friday, its stock price closed at $164.850, with a weekly decline of

1.46%.
•Mooers comment
@Candida

:
I'm scheduled to replace my 2021 iPhone 13 Pro Max by 2023. So I will be benefiting from an Apple-designed 5G modem.
What I want is improved performance per watt especially for 4G. I do not expect 5G to be that widespread in all the places I go to.

$Apple

(

AAPL.US

)

$
4. .SPX - Buzzing Stars:




The S&P 500 rose the last two days of the week, despite the war in Ukraine. The index is down 8% YTD and is 8.6% below its record close. S&P 500 Index closed at $4384.65, with a weekly growth of

0.82%.
•Mooers comment
@Cow Moo-ney

:

It's okay if your portfolio tanks
Your portfolio will bounce back. If it doesn't, money can be earned back. We should feel fortunate that we are not in the affected countries now. Lives that are lost will never come back.
Pray for world peace
Spread love, not hate
5. FB - Buzzing Stars



FB's parent company Meta Platform has disbanded the team that developed the operating system for the company's virtual reality and augmented reality devices. The shares of FB raised

2.10%

last week and finally closed at $210.480.
•Mooers comment
@Brandony

:
$Meta Platforms

(

FB.US

)

$

what's going on .......
6. NDAQ- Buzzing Stars:



Nasdaq Composite turns a 3.5% loss into a 3.3% gain as stock market stages epic turnaround last Thuesday after Russia invaded Ukraine. Nasdaq index closed at $172.720, with a weekly increase of

0.69%.
•Mooers comment
@no_totti_no_party

:

So is it an "Everything Bubble" or Inflation
What if the reason all the stocks have been up isn't because it's one giant bubble, but instead is inflation hitting the stock market? We all know that corporations got the vast majority of bailouts from the Fed these last three years (or last decade, really), so where did all that new cash go?

Read more...
7. BABA - Buzzing Stars



Last Thursday, Alibaba announced its December quarter results, which beat earnings estimates but saw the slowest revenue growth in eight years. Its stock price closed at $107.940, with a weekly drop of

9.29%.
•Mooers comment
@Mr VWAP

:
$BABA-SW

(

09988.HK

)

$

baba failed to break a major resistance 108. a prior support now became a major resistance. Large buyers who previously bought at 108 are desperately trying to unwind their position, thus making 108 a resistance. without any new positive news from baba, it is unlikely to break above 108.

Read more...
Recap:

BABA Q3 FY2022 Earnings Conference Call
8. NVDA - Buzzing Stars:



NVIDIA's data center revenue exceeded analysts' expectations, with growth accelerating from the previous quarter. It achieved record revenue in its gaming, data center and professional visualization businesses. Its stock went up

2.18%

to $241.570 over the past week.
•Mooers comment
@Blackwidow helen

:

Where Will Nvidia Be in 5 Years?
$NVIDIA

(

NVDA.US

)

$

stock has traded at an average forward earnings multiple of 40 in the past five years. Assuming a similar multiple for the next five years and the projected earnings calculated above, Nvidia's stock price could hit $800.

Read more...
9. PLTR - Buzzing Stars



David A. Glazer, Palantir's Chief Financial Officer and Treasurer, sold approximately 200,000 shares last Tuesday. The stock price of PLTR grew

4.08%

to $11.470 for the week.
•Mooers comment
@Charstey

:
The Russia war has just begun, my average holding is $25 do you guys think I should bring my average down or wait it out… I'm thinking long term 5-7 year hold.

$Palantir

(

PLTR.US

)

$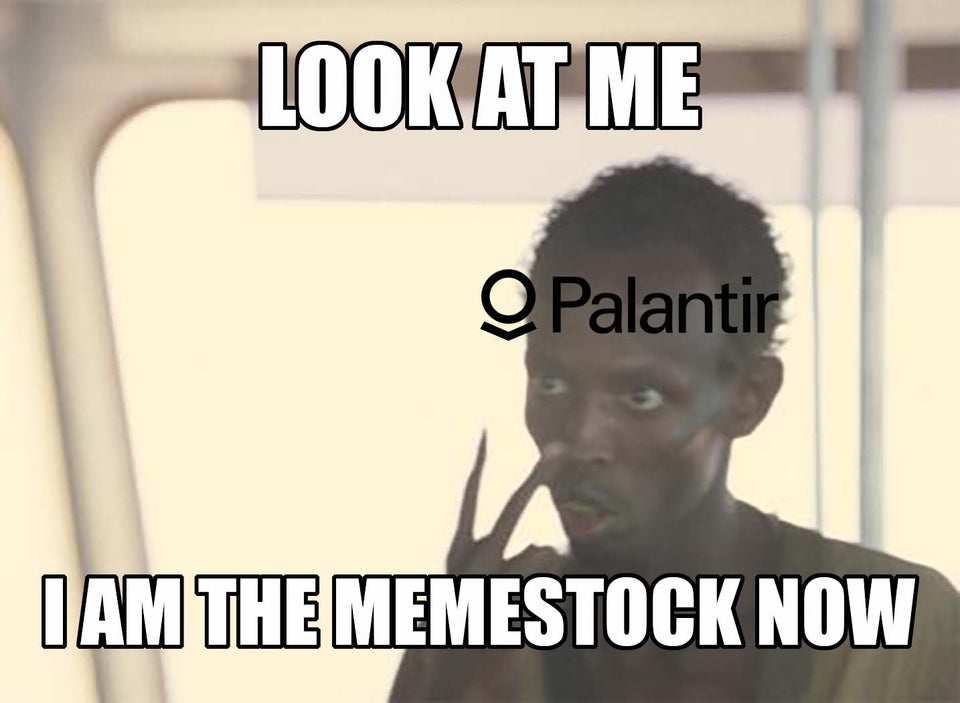 10. QQQ - Buzzing Stars


According to 13F filings, Soros Fund Management significantly reduced its holdings in Invesco QQQ Trust Series 1 at the end of last year, from $356 million in the third quarter to $9.4 million in the fourth quarter. The price of Invesco QQQ Trust closed at $345.770 with a weekly rise of

1.25%.
•Mooers comment
@Jayishere

:
$Invesco QQQ Trust

(

QQQ.US

)

$

Bears are going to be angry when they realise this isn't the crash yet and this thing reverse to new highs before the end of the year. Not my prediction but the prediction of David Hunter, Macro Economist and the most on point market analyst who has basically called everything right these last two years.

Read more...

Thanks for your reading!

Awarding Moment
Before moving on to part three, congrats to the following mooers whose comments were selected as the top comments last week!@HopeAlways

@Syuee

@HuatLady

@Casperwolf

@Milk The Cow

@Revelations 6

@KT88

@HuatEver
Notice: Reward will be sent to you this week. Please feel free to contact us if there is any problem.
Part Ⅲ: Weekly Topic
Time to be rewarded for your great insights and knowledge!
This week, we'd like to invite you to comment below and share your idea on:
"How much the war has hit the stock market?"
We will select

10 TOP COMMENTS

by next Monday.
Winners will get

200 points

by next week, with which you can exchange gifts at Reward Club.
*Comments within this week will be counted.
Top Comment Technique:
1. Fundamental / Technical / Capital Analyses
2. Personal Trading Experience
3. Any bright insights or knowledge
Previous of Weekly Buzz
Weekly Buzz: Hope for world peace, save the market dip
Weekly Buzz: This Valentine's Day, find financial bliss
Weekly Buzz: Why did the first stock of metaverse plunge?
Disclaimer: Comments above are made available for informational purposes only. Before investing, please consult a licensed professional.
Disclaimer: Moomoo Technologies Inc. is providing this content for information and educational use only.
Read more
1
1
2
5
38