Option Lesson For Beginners !! & Buy Sell Signals !!
-Learning a solid trading technique is KEY !!! Spotting patters, charting/drawing them out shows Support and resistance or think of it as supply and demand ....
-Learn what differnt indicator mean and how they work find the ones that fit your trading style for smaller accounts I'd use a simple 13/48 EMA crossover which is in the above example.
-This stradegy works best on a 5 min scale using other time frames to verify trend and the longer the time frame the stronger the play on the cross of the EMAs
-Also learn sub charts like MACD, RSI, STOCHASTIC, VOLUME ect. and use those to verify momentum.
-Pick a weekly or out a week option one or two strikes above the current price and hold til EMA shows a sell !!
ONE MORE THING ............
-DONT SPEND MORE THAN YOU CAN LOSE !!!!!!!!!!!!!!!!!!!!!!!!!!!!!!!!!!!!!!!!!!!!!!!!!!!!!!!!!!!!!!!!!!!!!!!!!!!!!!!!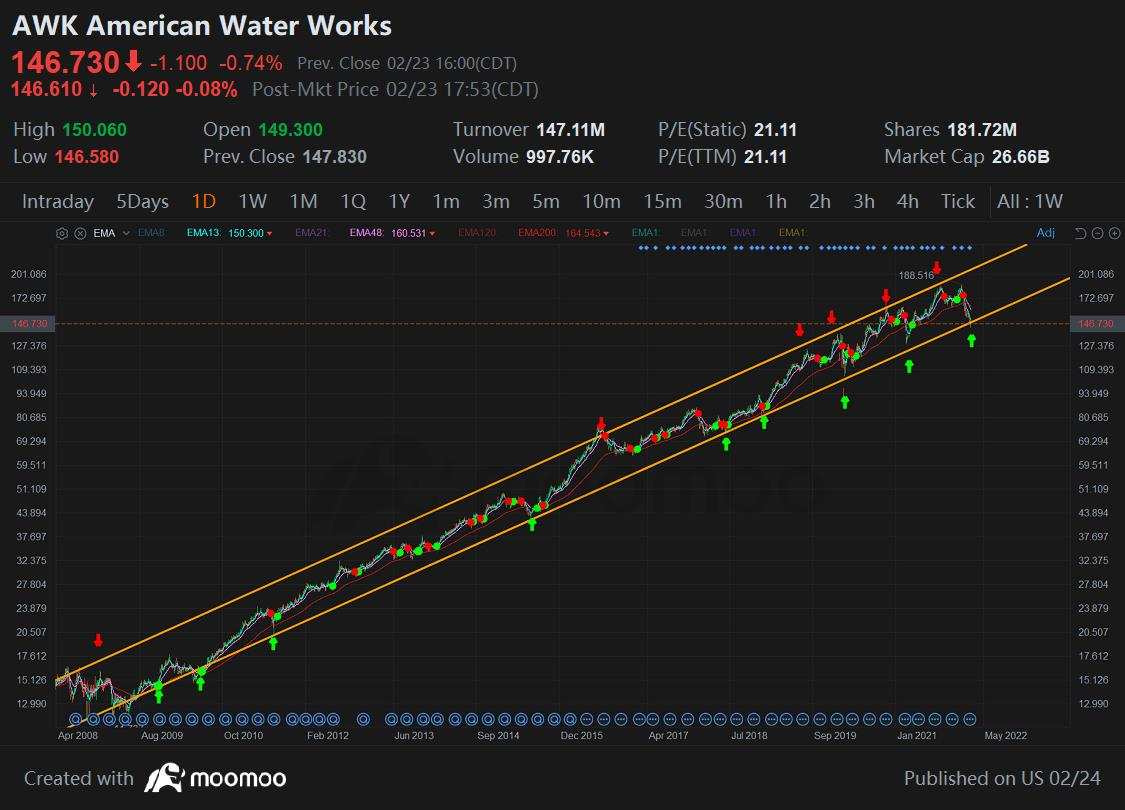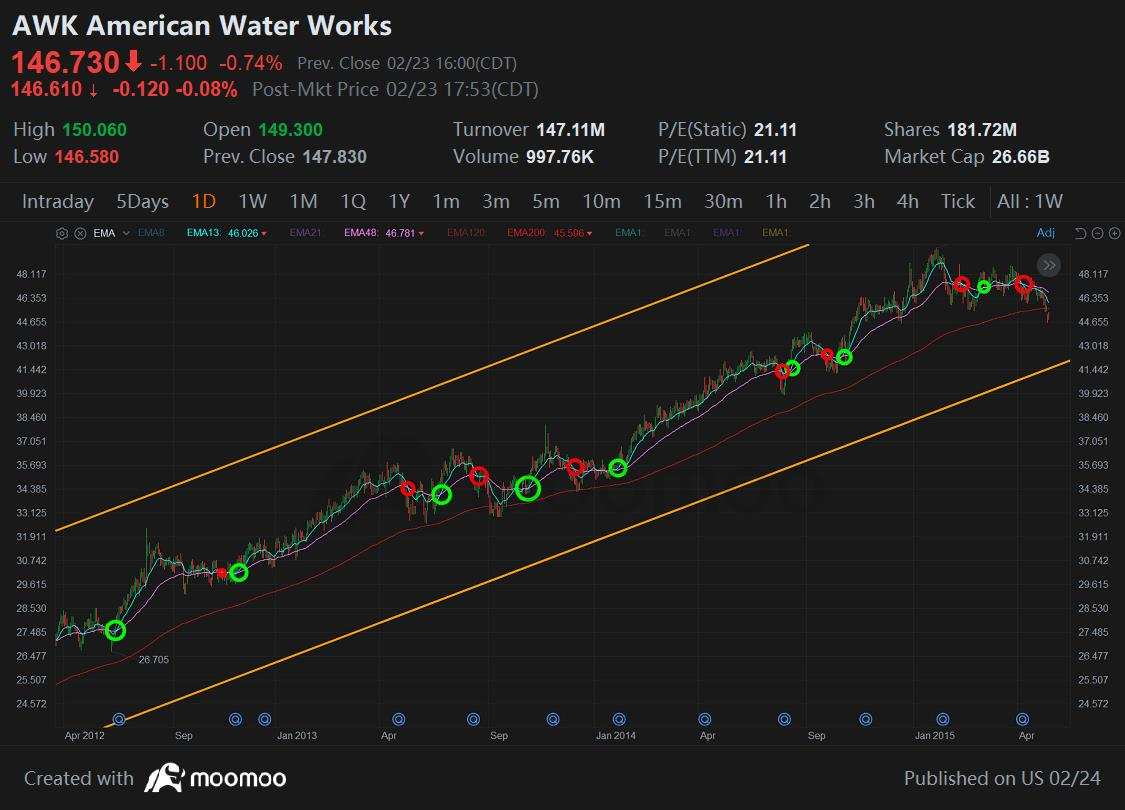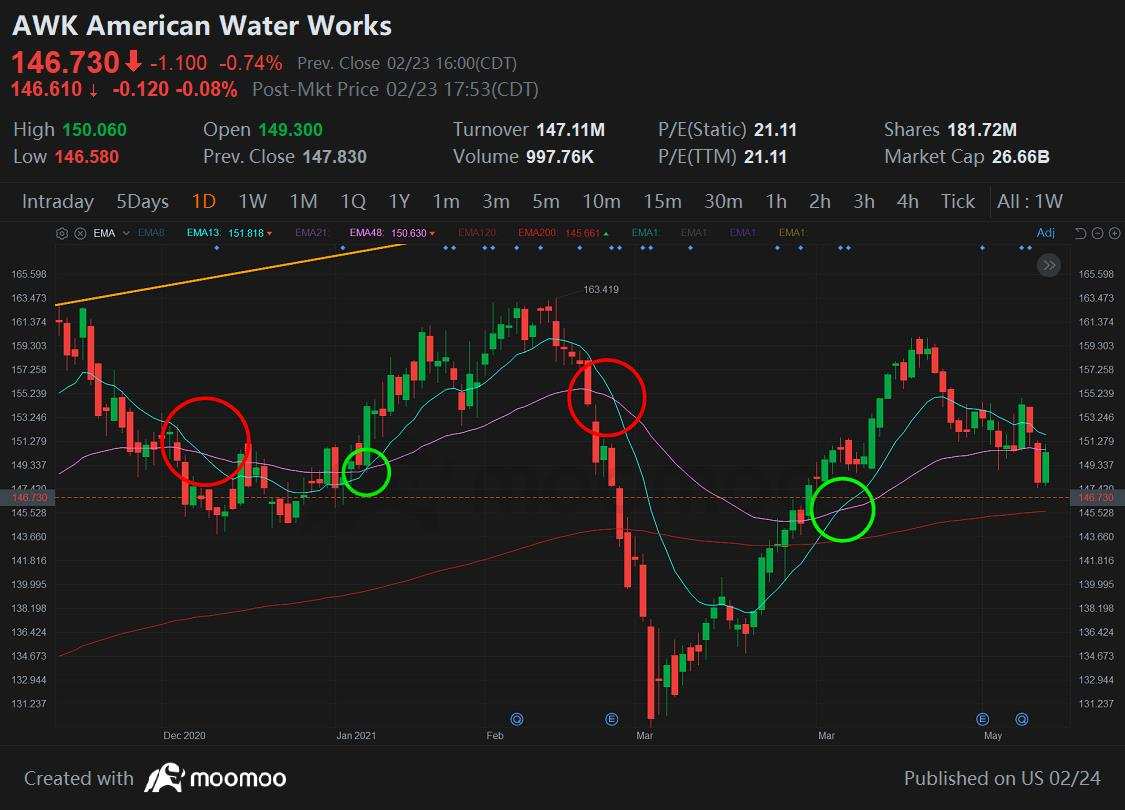 Moomoo is an app offered by Moomoo Techonologies Inc. that provides information about investments. Moomoo Technologies is not an investment adviser or a broker-dealer and it provides neither investment or financial advice nor securities trading services. All contents such as comments and links posted or shared by users of the community are opinions of the respective authors only and do not reflect the opinions, views, or positions of Moomoo Technologies, its affiliates, or any employees of Moomoo Technologies or its affiliates. You are advised to consult a qualified financial or tax advisor for your personal financial planning and tax situations.
4