What to expect in the week ahead (TTWO, TWTR, DIS, KO)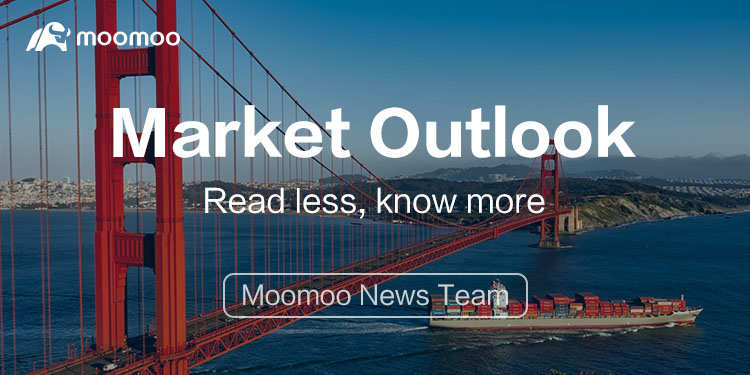 U.S. stock index futures were little changed during overnight trading Sunday after the
$S&P 500 index
(
.SPX.US
)
$
posted its best week of 2022, boosted by quarterly earnings reports and a better-than-expected January employment report.
The S&P and
$Nasdaq Composite Index
(
.IXIC.US
)
$
advanced on Friday for their fifth positive session in the last six, and the indices also posted their best week since December. The Dow slid 0.06% on Friday, but still managed to post a 1.05% gain for the week. The Russell 2,000 meantime posted its first positive week in five and best week of 2022.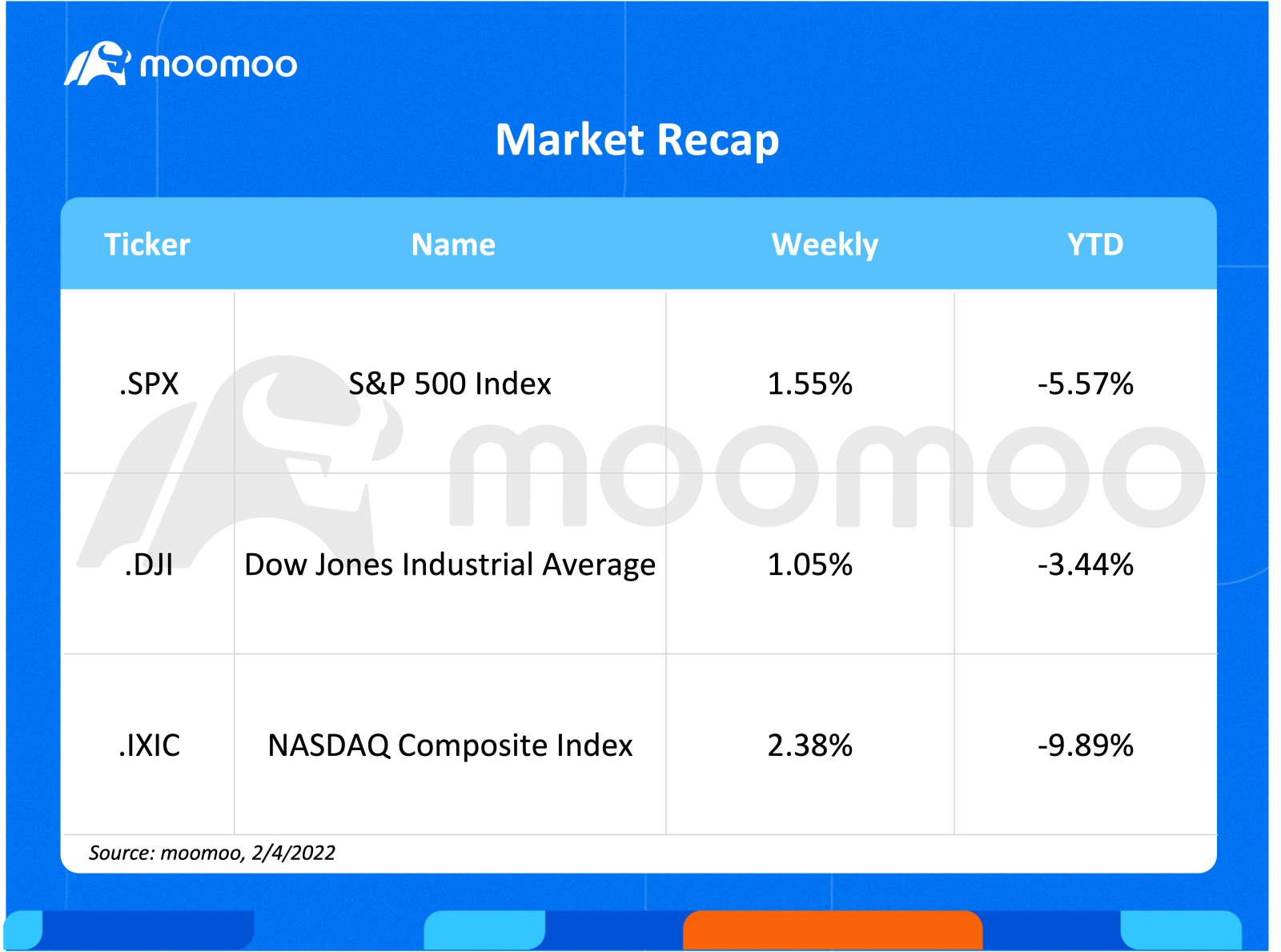 Here's a look at the return of S&P 500 sectors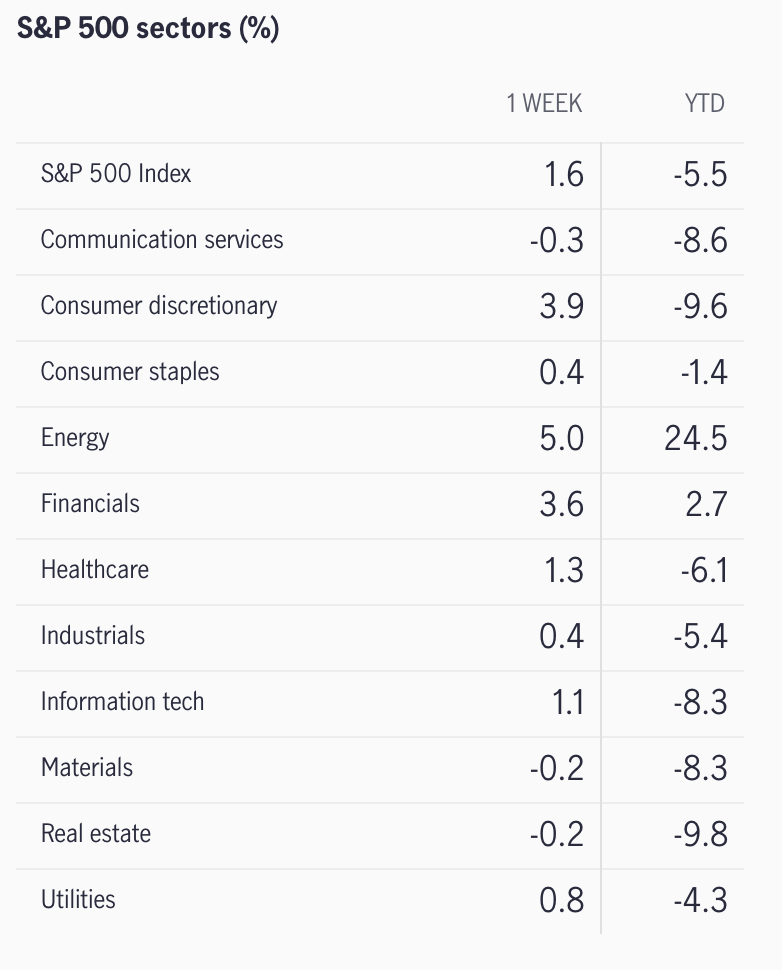 Source: jhinvestments
We're past the peak of fourth-quarter earnings season, but still with many notable companies left to report. Some 75 S&P 500 components are scheduled for this week.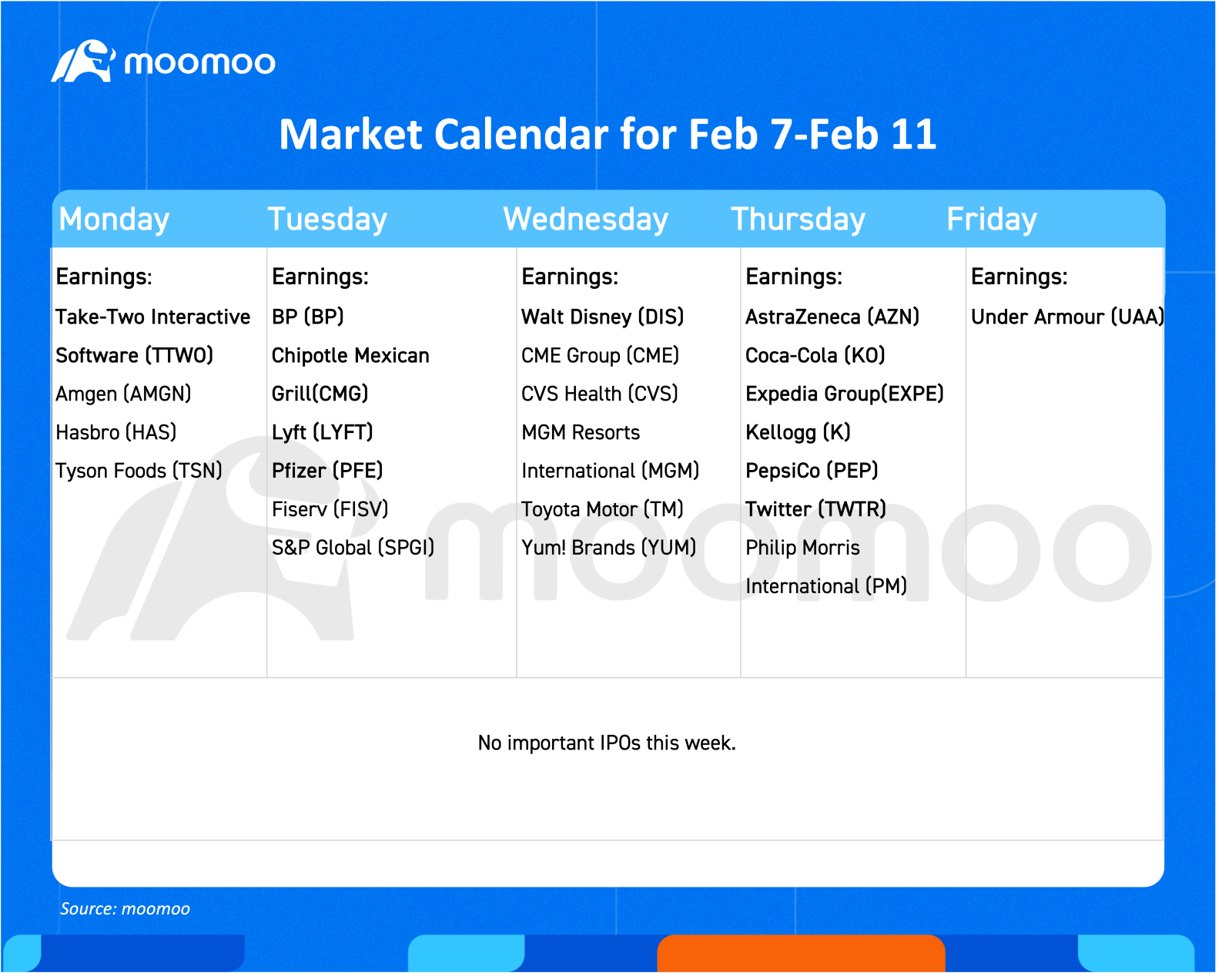 The economic-data highlight of the week will be Thursday's consumer price index for January, by the Bureau of Labor Statistics. Economist consensus calls for a 7.3% year-over-year rate of inflation, following a 7% rise in December. That would again be the highest reading since 1981.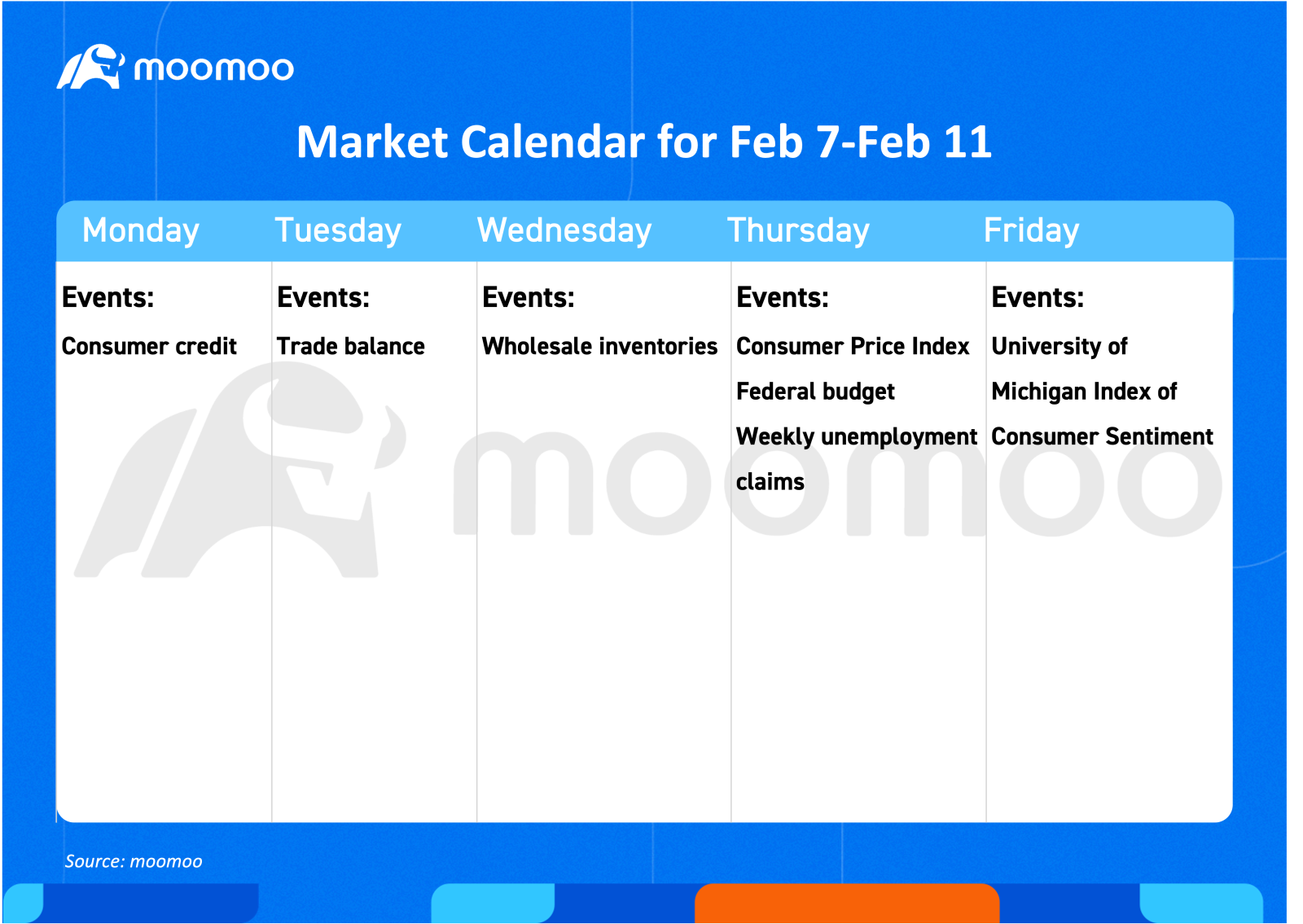 The Federal Reserve reports consumer credit data for December. Consumer credit is expected to rise at a seasonally adjusted annual rate of 4.3%, after jumping 11% in November. After falling slightly in 2020 due to the pandemic-induced lockdowns, total consumer debt has returned to its long-term upward trend and currently stands at $4.41 trillion.
The National Federation of Independent Business reports its Small Business Optimism Index for January. Consensus estimate is for a 98 reading, just below the December figure.
$Disney
(
DIS.US
)
$
reports first-quarter fiscal 2022 results. Shares of the entertainment behemoth are down 8% this year and 20% since September, when CEO Bob Chapek warned about slower growth for Disney+.
The Bureau of Labor Statistics reports the consumer price index for January. Economists forecast a 7.3% year-over-year spike, after a 7% jump in November. The core CPI, which excludes volatile food and energy prices, is seen rising 5.9%, compared with 5.5% previously. Both estimates would surpass recent peaks and be the highest readings for their respective indexes since 1982.
The Department of Labor reports initial jobless claims for the week ending on Feb. 5. After averaging a postpandemic low of just 201,200 a week in December, jobless claims have risen to 255,000 in January, in part due to the surge of Omicron cases.
The University of Michigan releases its Consumer Sentiment Survey for February. Consensus estimate is for a 67.5 reading, roughly even with the January figure. The January reading was the lowest for the survey since November of 2011, driven by consumers' expectations of future inflation and rising housing costs.
Moomoo is an app offered by Moomoo Technologies Inc. that provides information about investments. Moomoo Technologies is not an investment adviser or a broker-dealer and it provides neither investment or financial advice nor securities trading services. All contents such as comments and links posted or shared by users of the community are opinions of the respective authors only and do not reflect the opinions, views, or positions of Moomoo Technologies, its affiliates, or any employees of Moomoo Technologies or its affiliates. You are advised to consult a qualified financial or tax advisor for your personal financial planning and tax situations. Moomoo makes no representation or warranty as to its adequacy, completeness, accuracy or timeliness for any particular purpose of the above content.

41