Comparison forms cognition: What can Stock Compare bring us?
Views 1.8M
Contents 568
Stock comparison
Through the stock comparison function to greatly improve the efficiency of stock selection, I can select several stocks in the same industry at a time, observe the fundamentals of multiple stocks at a time, do not have to check one by one to greatly save a lot of time. When you don't know how to choose, you just need to put several similar stocks together to make it easier to choose.
Through the observation of the picture below, I can easily find out

$Tesla

(

TSLA.US

)

$

Tesla, Inc. 's fundamentals (earnings per share, price-to-earnings ratio, net assets per share, price-to-book ratio, etc.) are the best in other industries.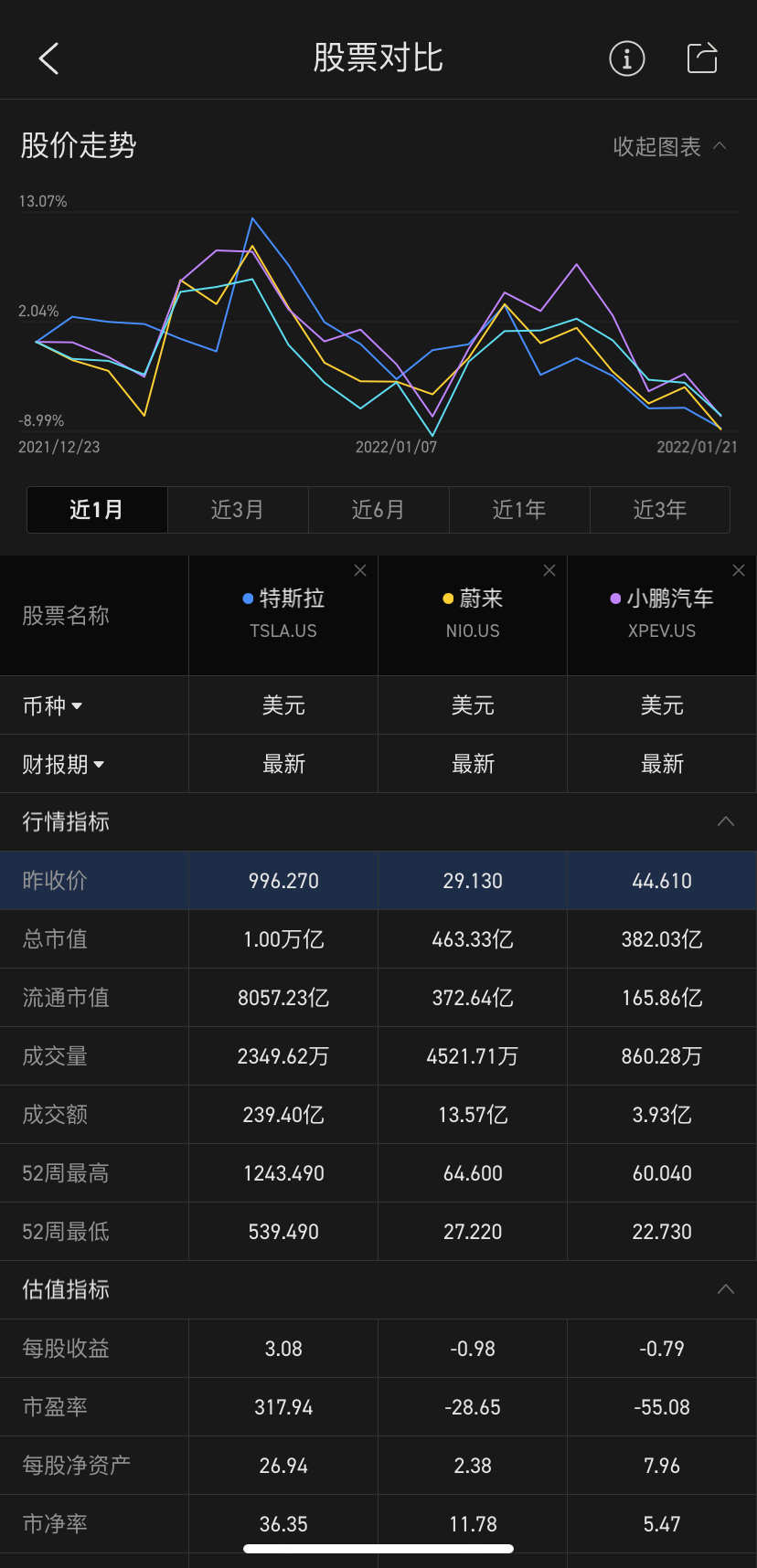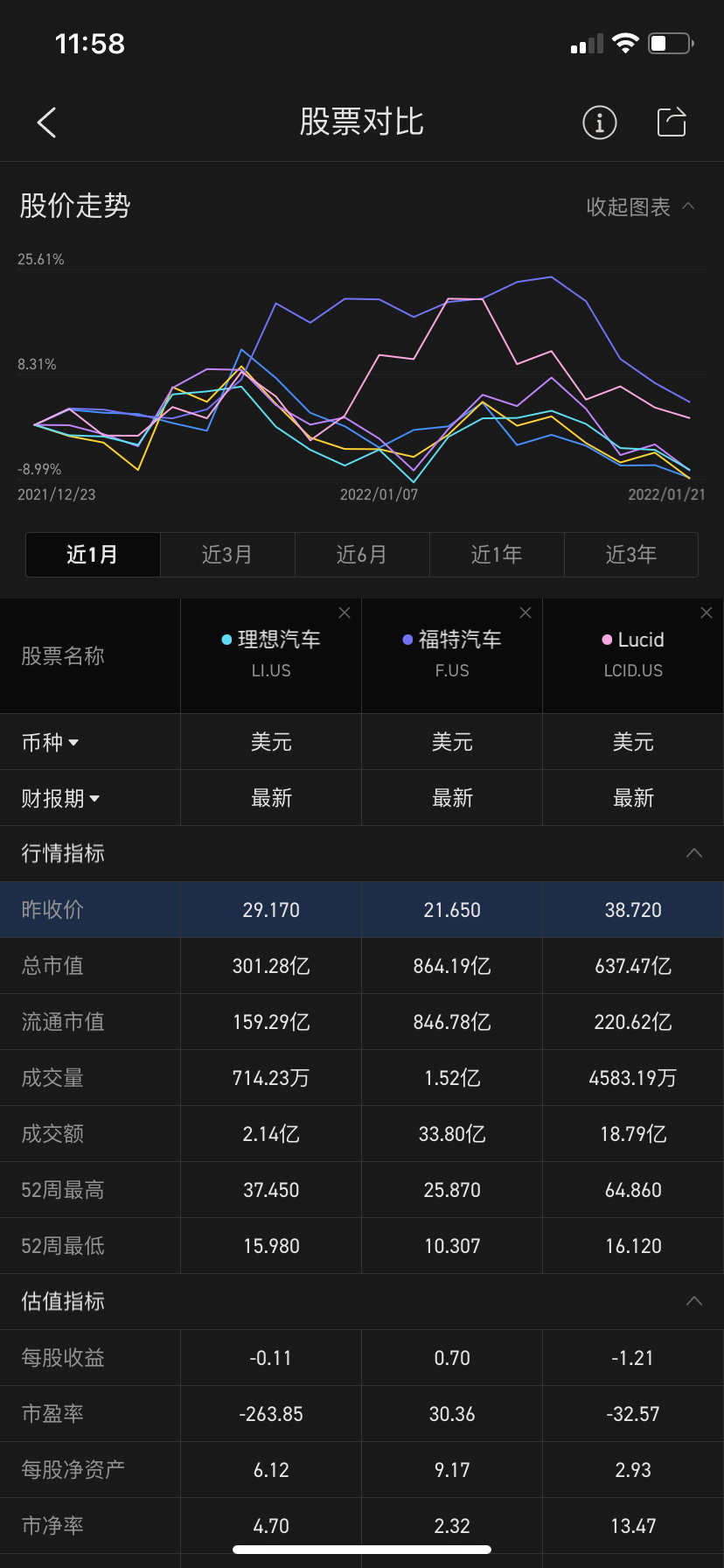 My other way.
When I don't have much money on hand, I have to choose several stocks from different industries. I can also compare several stocks together and choose a stock that is more likely to make a profit.
How does Warren Buffett choose stocks? Buffett has said on many occasions that if he can only choose one indicator to measure a company, he must choose ROE.
According to the picture below, if I want to choose one of the three stocks, I will give priority to

$Floor & Decor

(

FND.US

)

$

.
Comparing several stocks together makes it easier to compare and choose.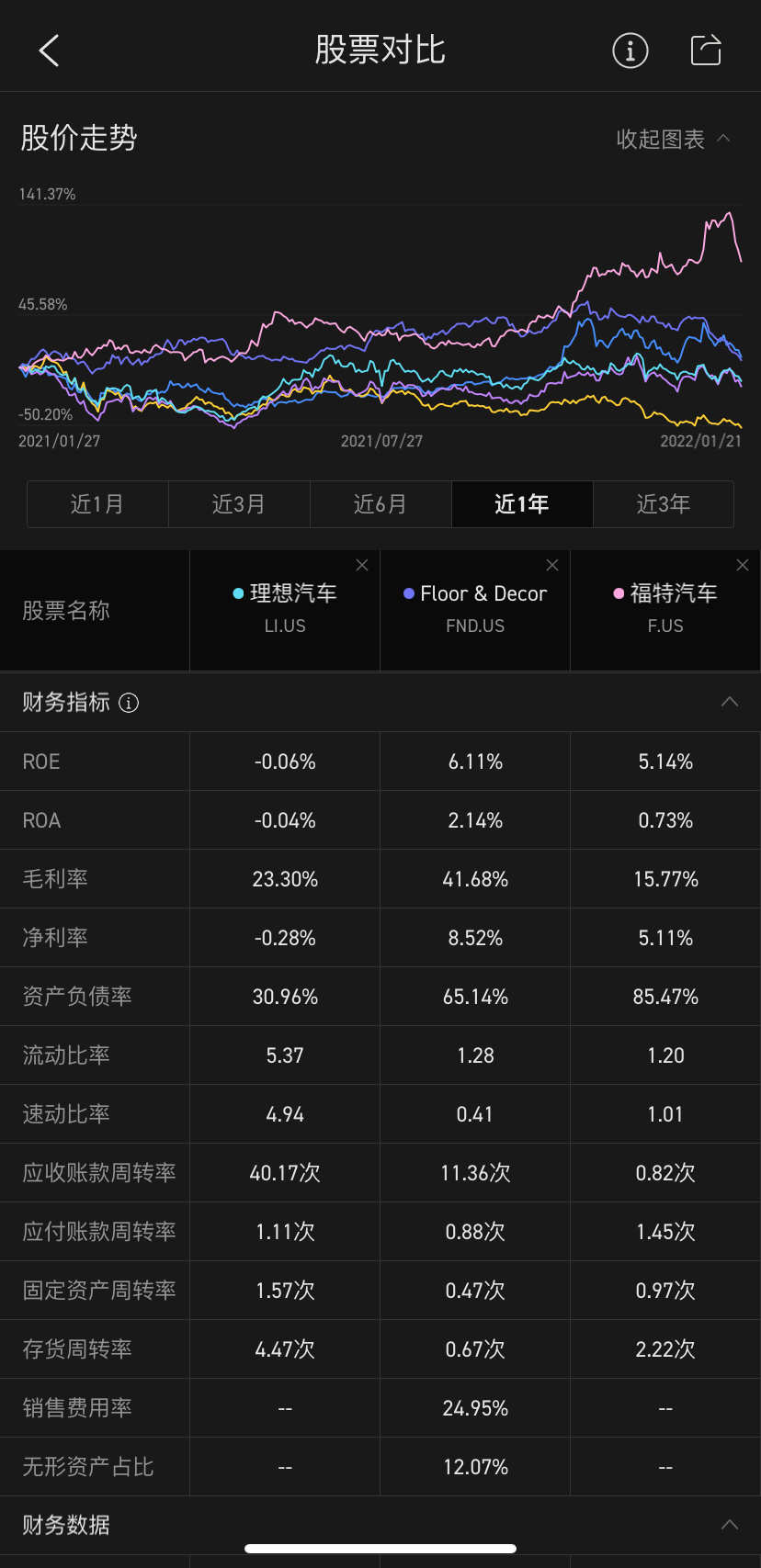 Disclaimer: Community is offered by Moomoo Technologies Inc. and is for educational purposes only.
Read more
2
2
10