NIO testing web-based chat interface, first EV maker to do so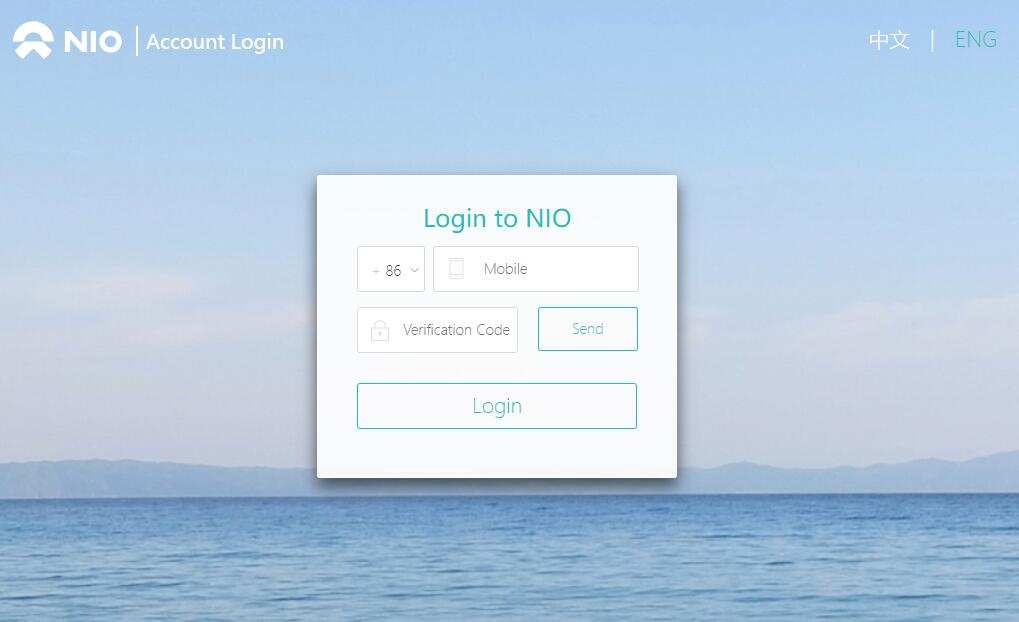 NIO
$NIO Inc
(
NIO.US
)
$
has positioned itself as a "user enterprise" and has done a lot of innovation based on that.
The company is testing a web version of its chat interface, the first we've seen for an electric vehicle company.
This will largely facilitate chatting among its users and will also improve communication between its sales staff and potential consumers.
The company is offering both English and Chinese versions of the login interface, and users will need to log in using the cell phone number and verification code they used to sign up for the NIO app.
After logging in, users are presented with a very simple window that includes contacts and groups with which they have previously communicated, and displays their address book.
The entire interface looks like WeChat, which is the most used instant messaging app in China. Tencent previously announced data showing that WeChat had 1.21 billion monthly active users by the end of the third quarter last year.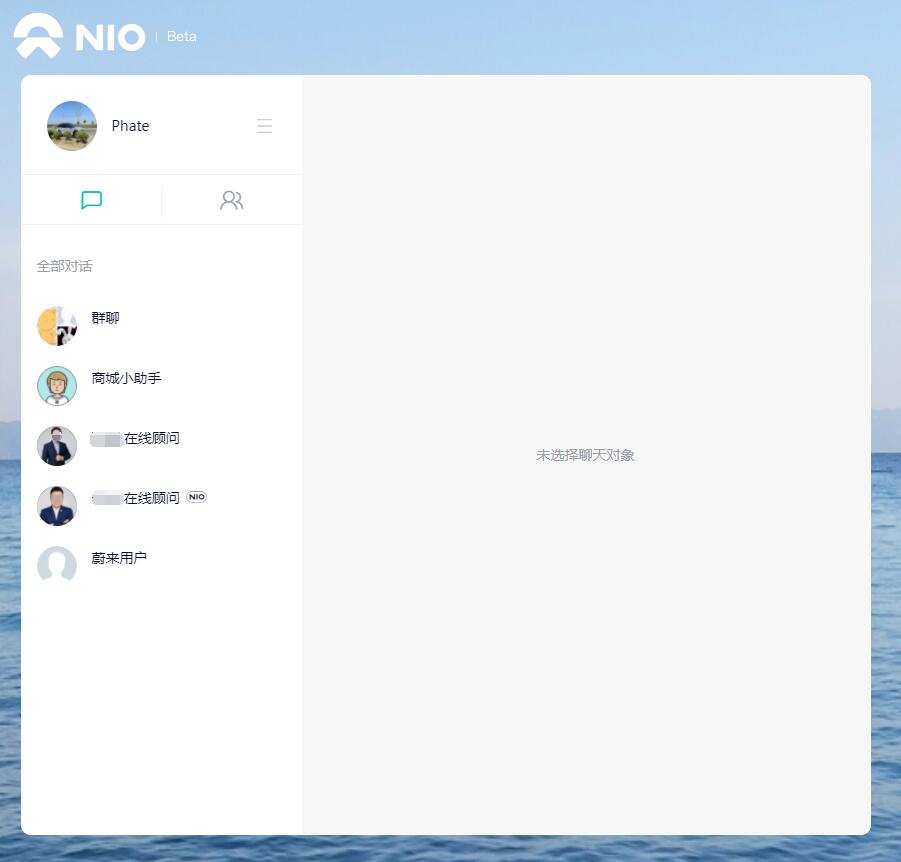 The NIO app is the most important way for NIO's users to communicate with each other, and many of these groups are also influencing NIO's decisions on a number of matters.
For example, after some users complained that NIO's seats were uncomfortable, their group discussions attracted a large number of other owners and led NIO to provide optimization solutions.
Most of NIO's owners have a high degree of loyalty and are important supporters of the company's image. But there are also many owners who are centrists, and their discussions may likewise influence NIO's business decisions.
According to a post last week on the WeChat account Value Creation, there is a unique group on the NIO app called "Wei Xuefen," which is mainly made up of owners who are neutral about NIO.
"Wei Xuefen" is short for "Schrödinger's NIO fans," meaning that these NIO fans are ready to praise NIO's moves or criticize them.
Value Creation cited a member of the group as saying that NIO executives tried to join the group but was denied because the group's administrators wanted their discussions to remain neutral.
Previously, users of the NIO app were only able to communicate on their cell phones. Typing on a cell phone was significantly less efficient than typing using a computer keyboard, which became one of the barriers limiting the activity of some users.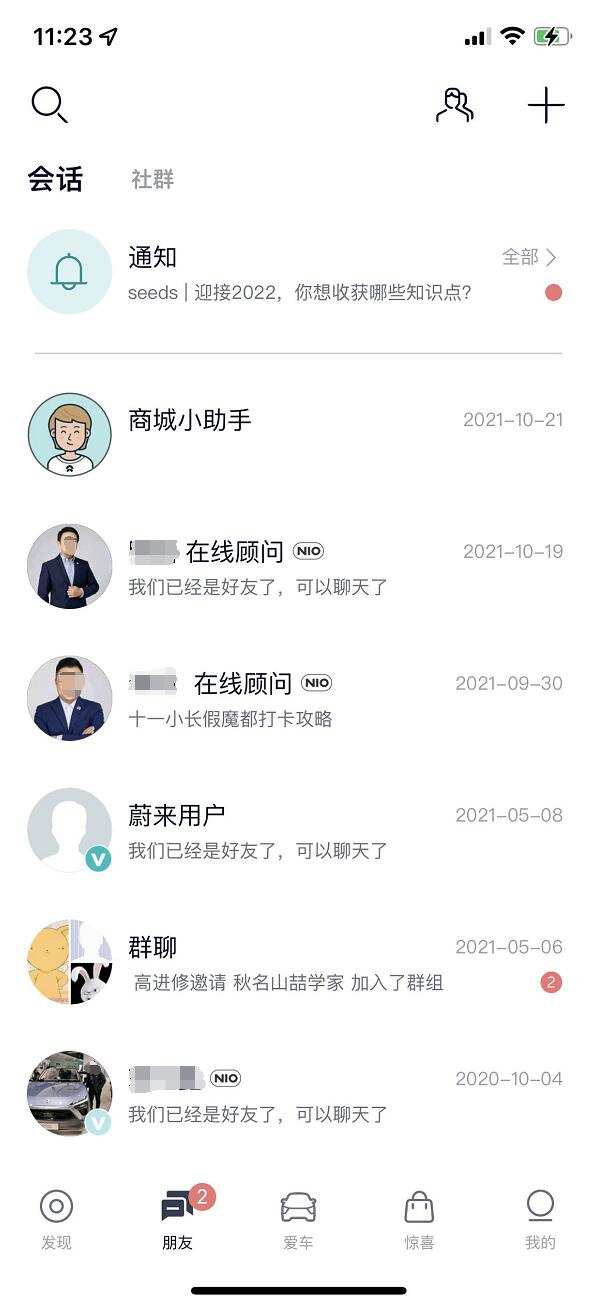 With the launch of the Web version of the chat interface, it will be easier for NIO users to communicate with each other, which is expected to further promote the growth of its app users.
NIO has not announced the latest number of users of the NIO app, although it said earlier this month that the app added 996,623 users in 2021.
The Web version of NIO's chat interface is still in Beta testing, and the company has not publicly announced its existence.
Disclaimer: Community is offered by Moomoo Technologies Inc. and is for educational purposes only.
Read more
2