Wall Street Today | Morgan Stanley: Many stocks have already been corrected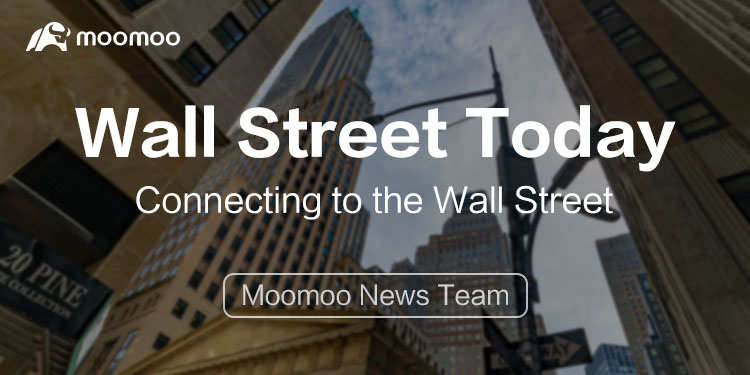 Asia stocks to drop as Fed hawks spur Nasdaq rout
Asian stocks are poised to drop Friday after a raft of Fed officials signaled they will combat inflation aggressively and technology companies -- seen as most sensitive to higher rates -- tumbled to send the the
$NASDAQ 100 Index
(
.NDX.US
)
$
to its lowest level since October.
The
$S&P 500 Index
(
.SPX.US
)
$
also dropped, along with crude oil, copper and Bitcoin. Treasuries rose after last week's violent rout.
Tech gets crushed again on traders' jitters over so-so earnings
Everyone knows rising interest rates have been walloping tech shares. A less-appreciated problem for the sector is the market's evolving profit picture.
Simply put, the group's specialness is diminishing when it comes to earnings. Income growth for mega-cap tech companies is forecast to fall below the broader market's rate into the end of the year, hurting their appeal, according to Gina Martin Adams, chief equity strategist at Bloomberg Intelligence.
Bank stocks enter earnings season with sky-high expectations
U.S. bank stocks are facing sky-high expectations heading into fourth-quarter earnings season as investors look for strong results to add fuel to what has been one of the hottest sectors so far this year.
The
$KBW Nasdaq Bank Index
(
.BKX.US
)
$
of large lenders has surged more than 12% to begin 2022, including a record first five trading days amid growing expectations that the Federal Reserve could begin raising interest rates as early as March. Adding to the frenzied buying of bank shares is the anticipation that loan growth, a problem area for lenders over much of the last year, may finally be at an inflection point.
Morgan Stanley's Shalett says many stocks have already corrected
"If you look underneath the surface of the indices, 85% to 90% of the stocks in the market have actually corrected from 52-week highs, and many have corrected as much as 10% or 20%," the chief investment officer at Morgan Stanley Wealth Management said Thursday in an interview on Bloomberg TV's Surveillance. "We think that this is an opportunistic stock-picker's market."
Shalett says the stocks that haven't repriced yet are some of the "Teflon, megacap tech names," partly because "the stock market has been extraordinarily skeptical" that the Fed will actually deliver the hawkish regime of interest-rate increases and a balance-sheet runoff.
Soaring used car prices are pushing inflation higher, and there's not much the U.S. can do about it
In the past 20 years used cars' contribution to inflation averaged zero. It's now more than 1% on a year-over-year basis, according to the White House. The price of used cars is also having an outsized high impact on overall headline inflation, according to Jared Bernstein, an economic advisor to President Joe Biden.
Cox Automotive reports the average retail price for a used vehicle was a new record of more than $28,000 in December. The potential upside for the Biden administration is that inflation is expected to moderate organically and as the Federal Reserve looks to raise interest rates this year.
Ford's market cap tops $100 billion for first time ever
$Ford Motor
(
F.US
)
$
's market value topped $100 billion for the first time ever, as the automaker's stock gained 5.7% and hit a new 52-week high Thursday.
The gains have been fueled by Ford's plans to increase production of electric vehicles, including the Mustang Mach-E crossover and an upcoming electric version of its bestselling F-150 pickup that's due out this spring. The efforts are part of a Ford+ turnaround plan led by CEO Jim Farley, who took over the helm in October 2020.
Profits for S&P 500 companies rose 22% in the fourth quarter and nearly 50% in 2021, estimates show
Investors will be dealing with three major issues that will affect corporate profits: consumer demand, profit margins, and Fed policy. Profit margins and Fed policy — are likely to be serious headwinds.
One excellent sign of future stock prices: analysts that are raising estimates. A second red flag: early reporters are not beating estimates the way they used to.
Private equity firm TPG hits $10bn valuation on first day of trading
Shares of
$TPG Inc
(
TPG.US
)
$
jumped in their first day of trading as the private equity group co-founded by billionaires David Bonderman and Jim Coulter became the latest to capitalise on soaring valuations by tapping public markets to finance growth.
The stock gained more than 15% on Thursday to close at $34, lifting the company's market capitalisation above $10bn.
Source: Bloomberg, CNBC, FT
Disclaimer: Moomoo Technologies Inc. is providing this content for information and educational use only.
Read more
1
2
2
1
31