Trade the Momentum Also
$Decentraland
(
MANA.CC
)
$
Many of us have been in MANA for awhile and have Sold some at Highs and rebought at Lows many times (who cares about Taxes…. you'll make so much more selling "some" at Highs and then rebuying "some" at Lows [yes, even after paying Taxes])!!!
We're also making a lot of money Staking MANA in different LQ Pools.
AND ………….. We keep a small amount aside to trade Derivatives (with Leverage) Multiple times each day no matter if the price is going Up or Down!
- Profit by "Shorting" when the price is dropping!
- Profit by going "Long" when it's rising!
Volitility is your Best Friend when trading Derivatives!!
Using only $350 yesterday and going "Long" (with 20x's leverage) would have made over $2,000 Profit!!
If you bought MANA (SPOT) during the same timeframe with the same amount ($350), you would have profited $102.
Keep your Overall Portfolio and Derivative Trades SEPARATE!!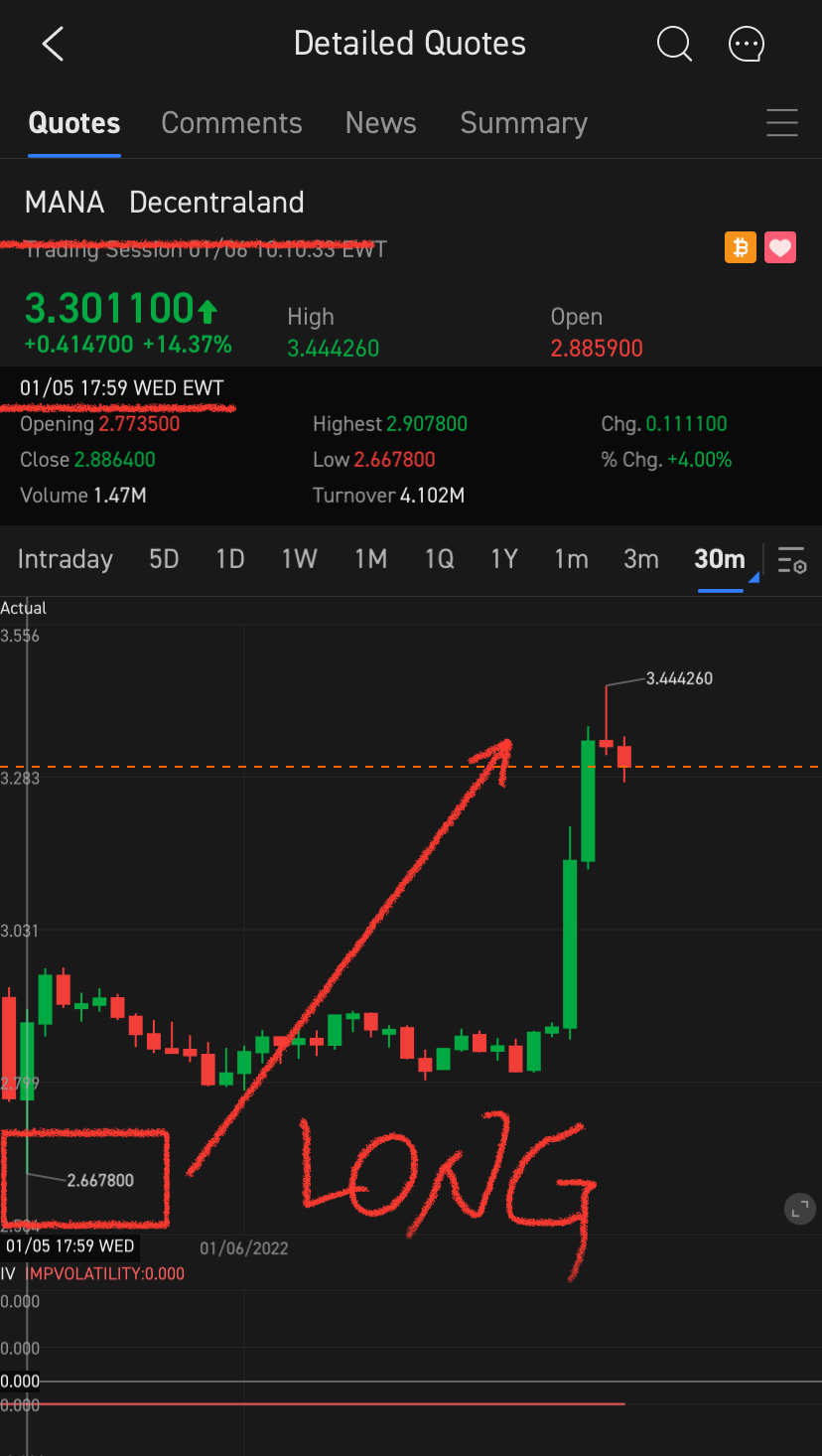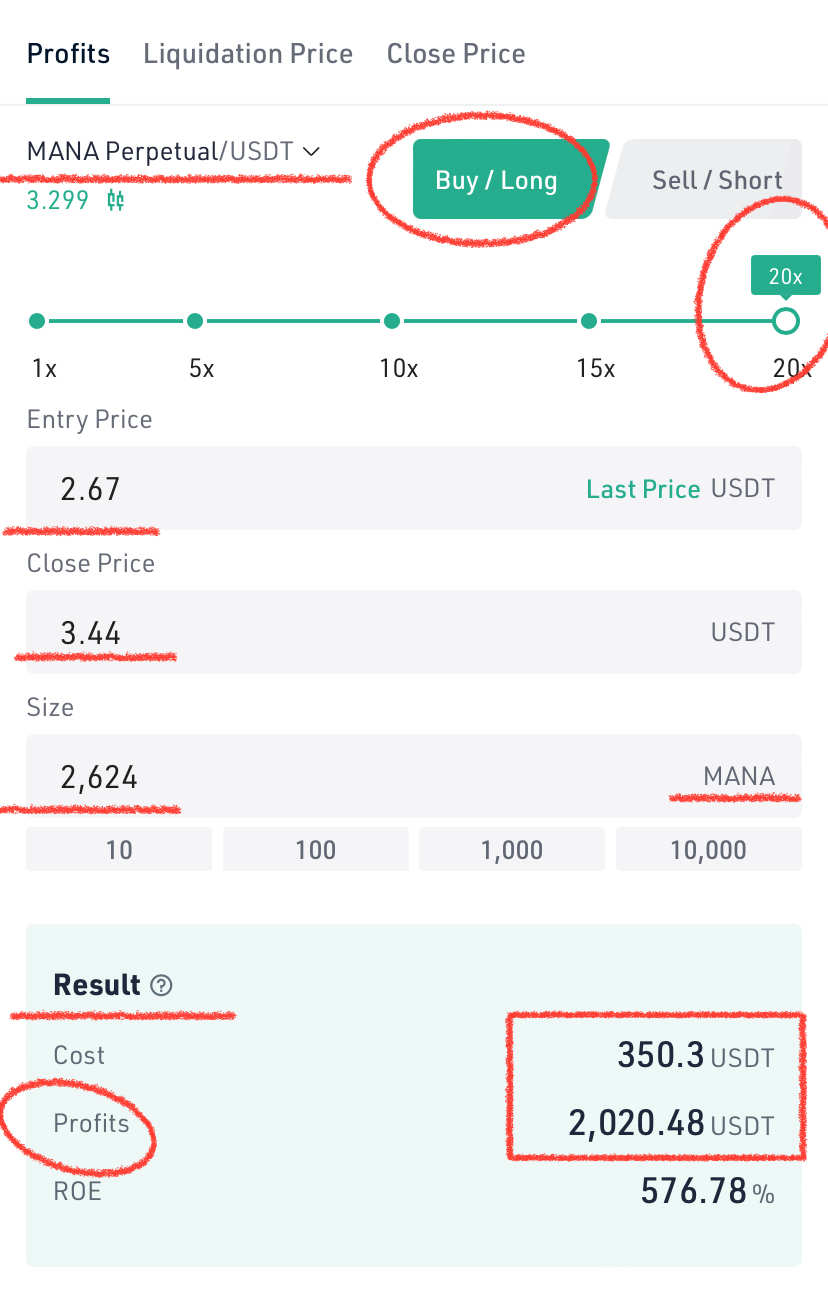 Disclaimer: Community is offered by Moomoo Technologies Inc. and is for educational purposes only.
Read more
1