Market temperature (1/6)
The fear and greed index was developed by CNNMoney to measure two of the primary emotions that influence how much investors are willing to pay for stocks.
The fear and greed index is measured on a daily, weekly, monthly, and yearly basis. In theory, the index can be used to gauge whether the stock market is fairly priced. This is based on the logic that excessive fear tends to drive down share prices, and too much greed tends to have the opposite effect.
Be fearful when others are greedy. Be greedy when others are fearful.---Warren Buffett
Fear & Greed Index
What emotion is driving the market?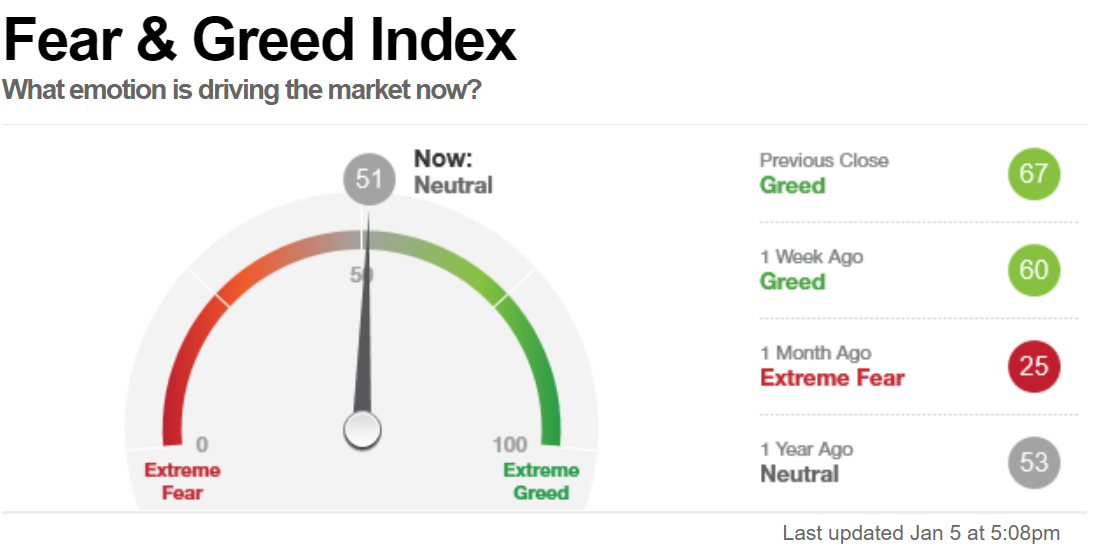 The S&P 500 is 3.86% above its 125-day average. During the last two years, the S&P 500 has typically been further above this average than it is now, indicating that investors are committing capital to the market at a slower rate than they had been previously.
Last changed Jan 4 from an Extreme Greed rating.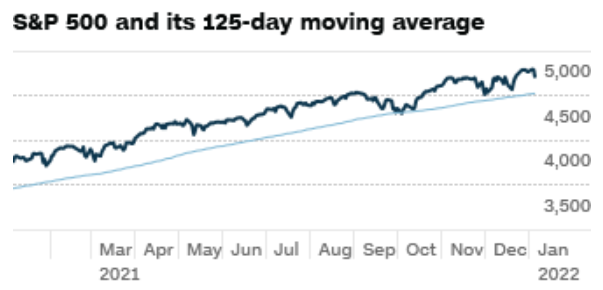 Stock Price Breadth:
Greed
The McClellan Volume Summation Index measures advancing and declining volume on the NYSE. During the last month, approximately 4.67% more of each day's volume has traded in advancing issues than in declining issues, pushing this indicator towards the upper end of its range for the last two years.
Last changed Jan 3 from a Neutral rating.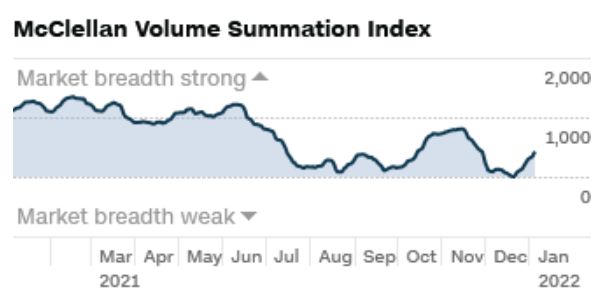 Stock Price Strength:
Fear
The number of stocks hitting 52-week highs slightly exceeds the number hitting lows but is at the lower end of its range, indicating fear.
Last changed Dec 31 from an Extreme Fear rating.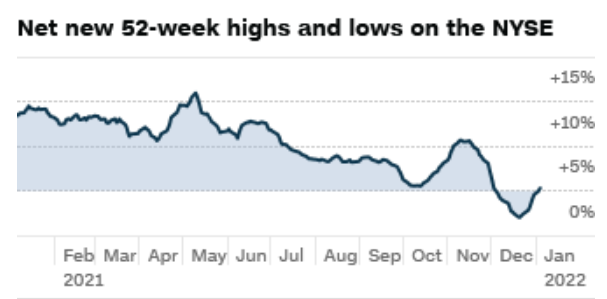 Disclaimer: Community is offered by Moomoo Technologies Inc. and is for educational purposes only.
Read more
3