Wall Street Today | Stocks face rockier path in 2022 as Fed rate increases loom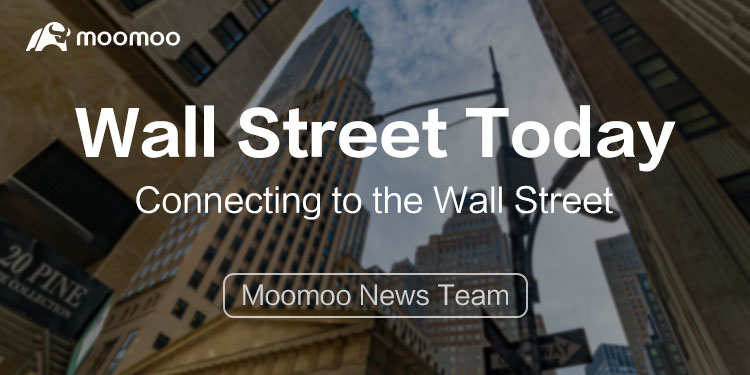 Stocks face rockier path in 2022 as Fed rate increases loom

The double threat of an unpredictable pandemic and looming interest-rate increases is tempering investors' optimism heading into 2022, a contrast to their vaccine- and stimulus-fueled enthusiasm of a year ago.
Investors had plenty to feel good about over the holidays. Supported by an economic rebound even stronger than most had expected, the
$S&P 500 index
(
.SPX.US
)
$
climbed 27% in 2021, the third-largest gain of the past 20 years. U.S. crude surged 55% to roughly $75 a barrel. Interest rates on corporate bonds , reflecting little perceived risk of default after a year in which few businesses went bankrupt.
Fed rate-setting panel gets new members in 2022 amid rate-rise expectations
Federal Reserve regional bank presidents who gain votes in the new year on the central bank's interest-rate-setting committee are likely to strongly support raising borrowing costs to try to combat high inflation.
The leaders of the Fed's Kansas City, St. Louis, Cleveland and Boston reserve banks will become voters in 2022 on the Federal Open Market Committee, under the panel's annual rotation system. Giving up voting slots will be the chiefs of the Atlanta, Chicago, San Francisco and Richmond, Va., Fed banks.
OPEC+ seen reviving output in sign of confidence for 2022 demand
OPEC and its allies are expected to revive more oil supplies when they meet next week, underscoring the group's optimism in the outlook for global demand.
The 23-nation alliance led by Saudi Arabia and Russia is likely to proceed with another modest monthly hike of 400,000 barrels a day as it restores production halted during the pandemic, according to a Bloomberg survey. Several national delegates also said they expect the boost -- due to take effect in February -- will go ahead.
Tesla smashes quarterly delivery record with 308,600 cars
$Tesla
(
TSLA.US
)
$
delivered 308,600 vehicles worldwide in the fourth quarter, smashing the previous record for the electric-car maker and setting a capstone on a year in which the company joined the exclusive $1 trillion market valuation club.
The better-than-expected results posted Sunday pushed Tesla's total sales for the year to more than 936,000, up about 87% over 2020's deliveries of just under a half-million vehicles. Thirteen analysts surveyed by Bloomberg on average had expected about 263,000 vehicles for the quarter, though some had revised their numbers upward in the final days of December.
Twitter permanently bans GOP's Greene for covid misinformation
$Twitter (Delisted)
(
TWTR.US
)
$
on Sunday said it permanently banned the personal account of Republican Representative Marjorie Taylor Greene for repeated violations of the platform's prohibition against spreading misinformation about Covid-19.
The Georgia lawmaker was previously suspended for tweeting false claims about the Covid vaccine and health risks during the global pandemic. A Twitter spokesman said the company has "been clear that, per our strike system for this policy, we will permanently suspend accounts for repeated violations of the policy."
AT&T, Verizon reject U.S. call for delay in new 5G service
$AT&T
(
T.US
)
$
and
$Verizon
(
VZ.US
)
$
rejected a U.S. request to delay this week's launch of a new variation of 5G mobile service that airlines said might interfere with aircraft electronics, posing a safety hazard.
But the CEOs of the two telecommunications giants also said in a joint letter Sunday that they would be willing to commit to a six-month pause in deployment near certain airports that will be selected in negotiations with U.S. officials and the aviation industry.
Billionaires are embracing crypto in case money 'Goes to Hell'
These days, the Hungarian-born billionaire is well versed in cryptospeak. Peterffy, worth $25 billion, said it's prudent to have 2% to 3% of one's personal wealth in cryptocurrencies, just in case fiat currency goes to "hell."
Ray Dalio recently revealed he was holding at least some Bitcoin and Ethereum in his portfolio only months after questioning crypto's utility as a store of wealth. Paul Tudor Jones disclosed he's invested as a hedge against inflation, and almost half the Goldman Sachs Group Inc. does business with were interested in adding digital currencies to their portfolios, according to a recent bank survey.

Rocky start to 2022 air travel as bad weather, omicron drive thousands of cancellations

Air travel is having a chaotic start to the year. Airlines have canceled more than 4,700 U.S. flights this weekend, facing severe weather throughout the country and staffing shortages resulting from Covid-19 infections.
Source: Bloomberg, WSJ, CNBC
Disclaimer: Moomoo Technologies Inc. is providing this content for information and educational use only.
Read more
80