YEARENDER-The Year of the Doge? 2021, crypto's wildest year yet
Bitcoin soared over 120% from Jan 1. to a then-record of almost $65,000 in mid-April. Fuelling it was a tsunami of cash from institutional investors, growing acceptance by major corporations such as Tesla Inc and Mastercard Inc and an increasing embrace by Wall Street banks.


2/The rise of the memecoins
"Memecoins" - a loose collection of coins ranging from dogecoin and shiba inu to squid game that have their roots in web culture - often have little practical use.


Dogecoin, launched in 2013 as a bitcoin spinoff, soared over 12,000% to an all-time high in May before slumping almost 80% by mid-December. Shiba inu, which references the same breed of Japanese canine as dogecoin, briefly muscled its way into the 10 largest digital currencies.


3/Regulation: The (large) elephant in the room
Long sceptical of crypto - a rebel technology invented to undermine traditional finance - watchdogs called for more powers over the sector, with some warning consumers over volatility.


4/NFTs


Non-fungible tokens (NFTs) - strings of code stored on the blockchain digital ledger that represent unique ownership of artworks, videos or even tweets - exploded in 2021.


In March, a digital artwork by U.S. artist Beeple sold for nearly $70 million at Christie's, among the three most expensive pieces by a living artist sold at auction.


The sale heralded a stampede for NFTs.


Part of the content is taken from Yahoo.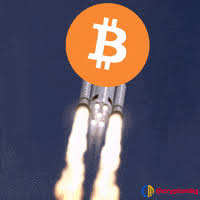 Disclaimer: Community is offered by Moomoo Technologies Inc. and is for educational purposes only.
Read more
14