Wall Street Today | Leuthol: S&P 500 will top 5,000 before corrections in 2022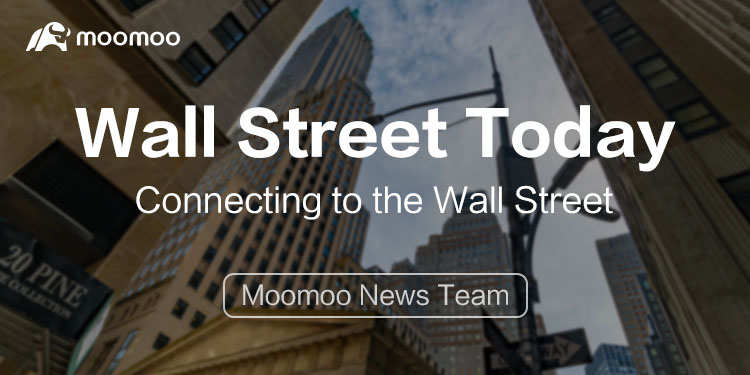 Stocks gain to post year's 70th record close
U.S. stocks rose in thin trading as the slump in tech stocks abated amid speculation the economic recovery can weather the surge in coronavirus cases. Treasuries fell along with the dollar.
S&P 500 will top 5,000 before correction hits in 2022, Leuthold strategist says
One of Wall Street's biggest bulls is betting the S&P 500 will continue to gain before a correction in the second half of 2022 once the Federal Reserve begins to raise interest rates.
Jim Paulsen, chief investment strategist at the Leuthold Group, said Wednesday on Bloomberg TV he sees the benchmark index powering above 5,000 before an eventual downturn and recovery back to that level at the end of the year.
Deeper stock dives will test investor nerves in 2022, Truist says
Deeper stock pullbacks and more modest returns lay ahead in 2022 after a year of abnormally smooth sailing.
That's the word from Truist Advisory Services, which says the market is set up for a return to the occasional gut-wrenching dives that characterize the later years of bull markets. Instead of the mild pullbacks of 5% or less that prevailed in 2021, history shows the potential for bigger retreats that sometimes ranged into double digits, according to Keith Lerner, Truist's co-chief investment officer.
London's warmest new year's ever brings relief to energy markets
New Year's Eve is set for record-breaking temperatures in London as gusts of warm wind sweep across England, bringing much needed relief to an energy market facing an unprecedented crisis.
Unseasonably warm temperatures in the U.K. and Europe are helping to drive down short term power prices from record-high levels. Electricity prices for next day delivery in Britain and Germany on Wednesday plunged to the lowest since early November.
Google and tech rivals tap cash reserves to realize Cloud ambitions
$Alphabet-A
(
GOOGL.US
)
$
and its rivals are wielding a new weapon in the battle for cloud-computing market share: big-dollar investments in companies that agree to sign on to their services.
The nascent strategy has helped Google boost its market share in a huge and rapidly expanding industry that is key for its growth. Google now claims 6% of the cloud market, up 1 percentage point from a year earlier, though still far behind
$Amazon
(
AMZN.US
)
$
's 41% share and
$Microsoft
(
MSFT.US
)
$
's 20%.
Amazon's Alexa assistant told a child to do a potentially lethal challenge
The suggestion was given out via an Echo smart speaker the girl asked Alexa for a "challenge to do."
"Plug in a phone charger about halfway into a wall outlet, then touch a penny to the exposed prongs," Alexa replied. The potentially lethal challenge, which Alexa seemingly failed to vet, started appearing on social media platforms including TikTok around a year ago.
Investors stick with bitcoin ETFs despite crypto's slump
Bitcoin is on pace for its worst monthly performance since May, but exchange-traded fund investors are still toward products that track the cryptocurrency's futures. The
$ProShares Bitcoin Strategy ETF
(
BITO.US
)
$
has taken in more than $40 million so far in December, its third straight monthly infusion, according to data compiled by Bloomberg. Similarly, investors have added $6.5 million to the
$Valkyrie Bitcoin Strategy ETF
(
BTF.US
)
$
since the end of November, also its third consecutive month of inflows.
NYC orders 184 Ford Mustang Mach-E SUVs in electrification push
New York City is ordering 184 all-electric
$Ford Motor
(
F.US
)
$
Mustang Mach-E sport utility vehicles, part of a fleet-electrification effort that also has the officials weighing Tesla purchases.
The Mustang Mach-Es will be used by the several city agencies, including the New York Police Department, Sheriff's Office, and Department of Parks and Recreation. The vehicles are expected to be received by June 30, the Department of Citywide Administrative Services said in a statement Wednesday.
Source: Bloomberg, CNBC, WSJ
Disclaimer: Moomoo Technologies Inc. is providing this content for information and educational use only.
Read more
52