Circuit Breaker
or also known as Trading Curb, which refers to the suspension of trading measures taken by the exchange to control risks when the price volatility reaches the specified triggering point.
The benchmark index of the US index circuit breaker is S&P 500 Index.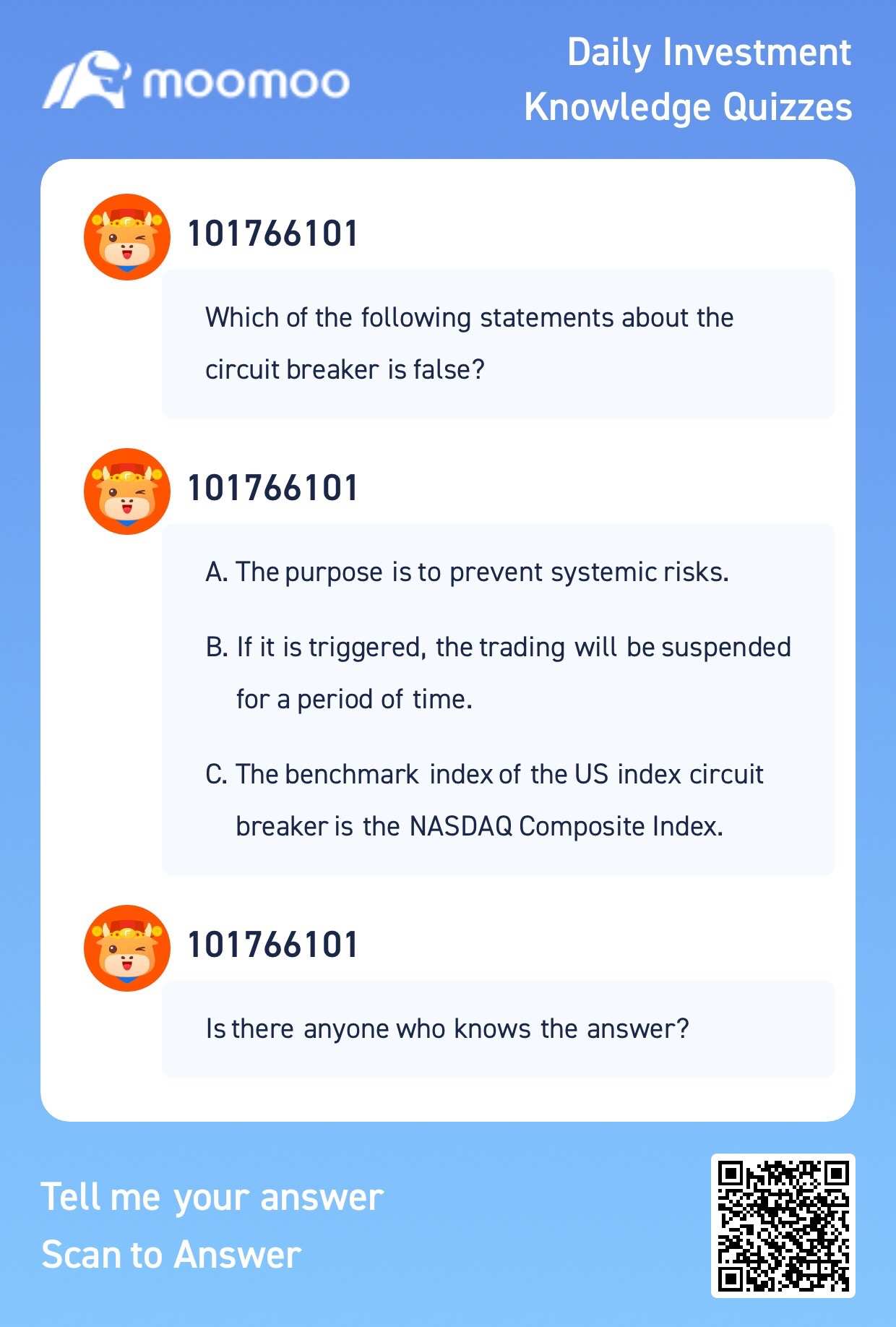 Disclaimer: Community is offered by Moomoo Technologies Inc. and is for educational purposes only.
Read more