NIO's William Li says more concerned with business progress than stock movements
After seeing a more than 10-fold increase last year, NIO's stock price
$NIO Inc
(
NIO.US
)
$
has pulled back this year. In a recent interview, William Li, the company's founder, chairman and CEO, gave his thoughts on the situation.
In a recent interview with The Beijing News, Li was asked how he would comment on the below fact:
NIO's share price had fallen as low as about $1.50 in 2019, had topped $60 (this year), and the stock is currently trading around $30.
There are many reasons for the rise and fall of the stock prices, especially for China concept stocks. "We're still more focused on the fundamentals of the business," Li said, according to the text of an interview published by The Beijing News today.
"I believe the economy as a whole is still rational and at the end of the day it depends on business essentials, and we don't have to particularly care about short-term adjustments," Li said.
For the full year of 2020, NIO's share price rose 1,112 percent, making it one of the best-performing US-listed Chinese companies.
The upward trend in NIO shares continued into mid-February, when it reached a record high of $66.99 at one point.
But after that, NIO's stock price pulled back, falling 39 percent year-to-date.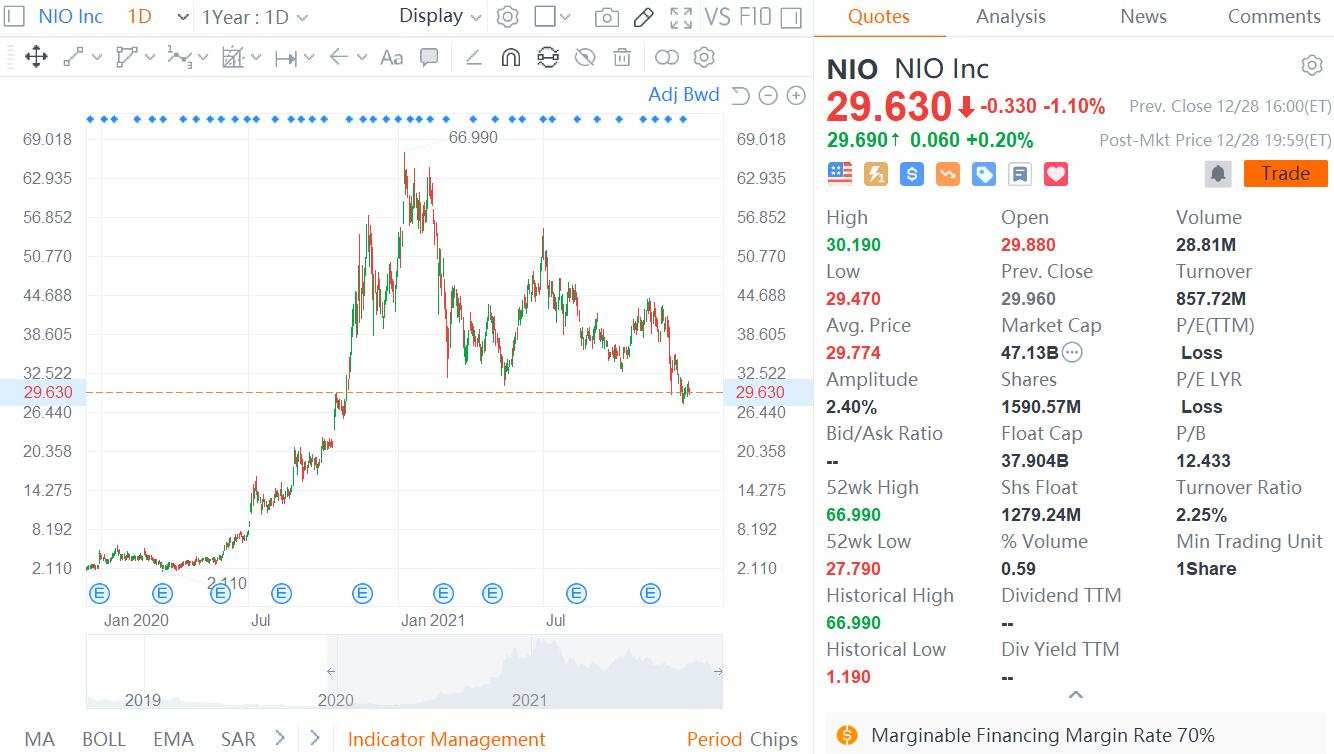 This is not because the company is in any kind of trouble in terms of business progress, though; on the contrary, its monthly deliveries this year have been above 7,000 units in the vast majority of months.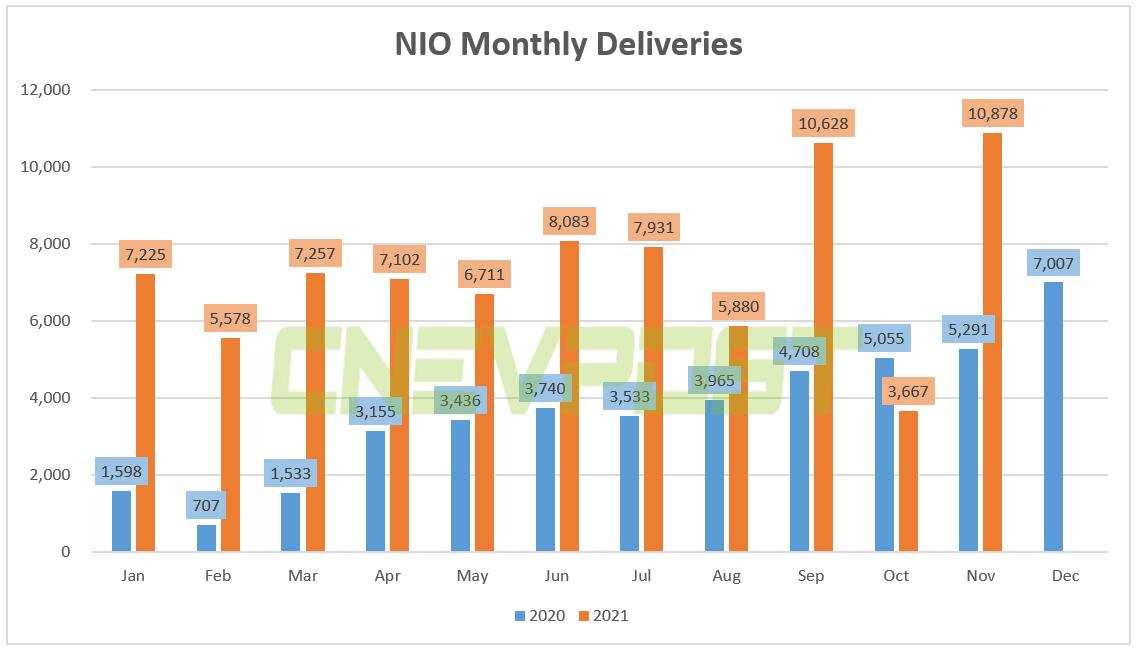 (Graphic by CnEVPost)
The poor performance comes at a time when macroeconomic and policy risks have been challenging for investors this year, with the Invesco Golden Dragon China ETF (PGJ), which focuses on US-listed Chinese companies, down about 46 percent year-to-date.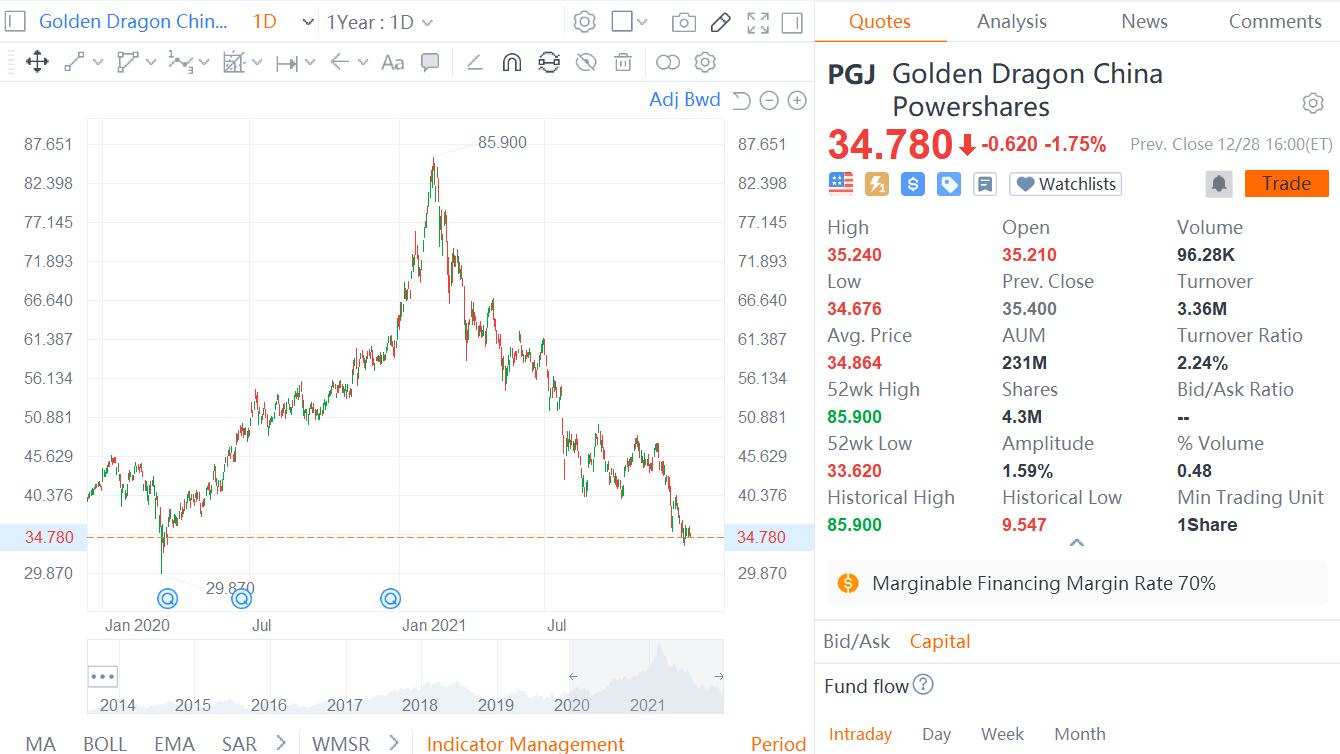 Earlier this month, NIO co-founder and president Qin Lihong mentioned that the company's falling share price has caused him and Li to feel some pressure because some owners bought a lot of NIO shares.
Among European millennials, NIO's stock has been in the top three in terms of popularity, Qin noted, adding that NIO is more interested in whether the company has the qualifications to be profitable tomorrow.
In the text of the interview published by The Beijing News, Li also responded to a question about whether NIO will be listed in Hong Kong, saying the company will make the capital market arrangements that make the most sense for investors.
NIO has no particular new plans at the moment, but will actively look at all possibilities, he said.
Li mentioned that NIO's goal in 2022 remains that it wants to be the company with the highest user satisfaction in the world.
"In 2022, as we have more users and more scenarios, we want to maintain a consistent quality of service, continue to improve user satisfaction and provide a pleasant full experience for our users," he said.
Li also reiterated his previous prediction about electric vehicle penetration in China, saying that the figure will exceed 90 percent by 2030.
Disclaimer: Community is offered by Moomoo Technologies Inc. and is for educational purposes only.
Read more
9