What's the biggest mistake you've made while trading?
Views 361K
Contents 687
Buying into the BlackHole of Dipping
The lesson I learnt tis year is to do due diligence in hanging onto the fundamentals of companies, instead of just blindly following the buying patterns likes of Munger, buying into the bottomless Dips trap, with little light at the end of the tunnel due to Geopolitical risk of the stocks being delisted unkown in the pipeline.
$Alibaba
(
BABA.US
)
$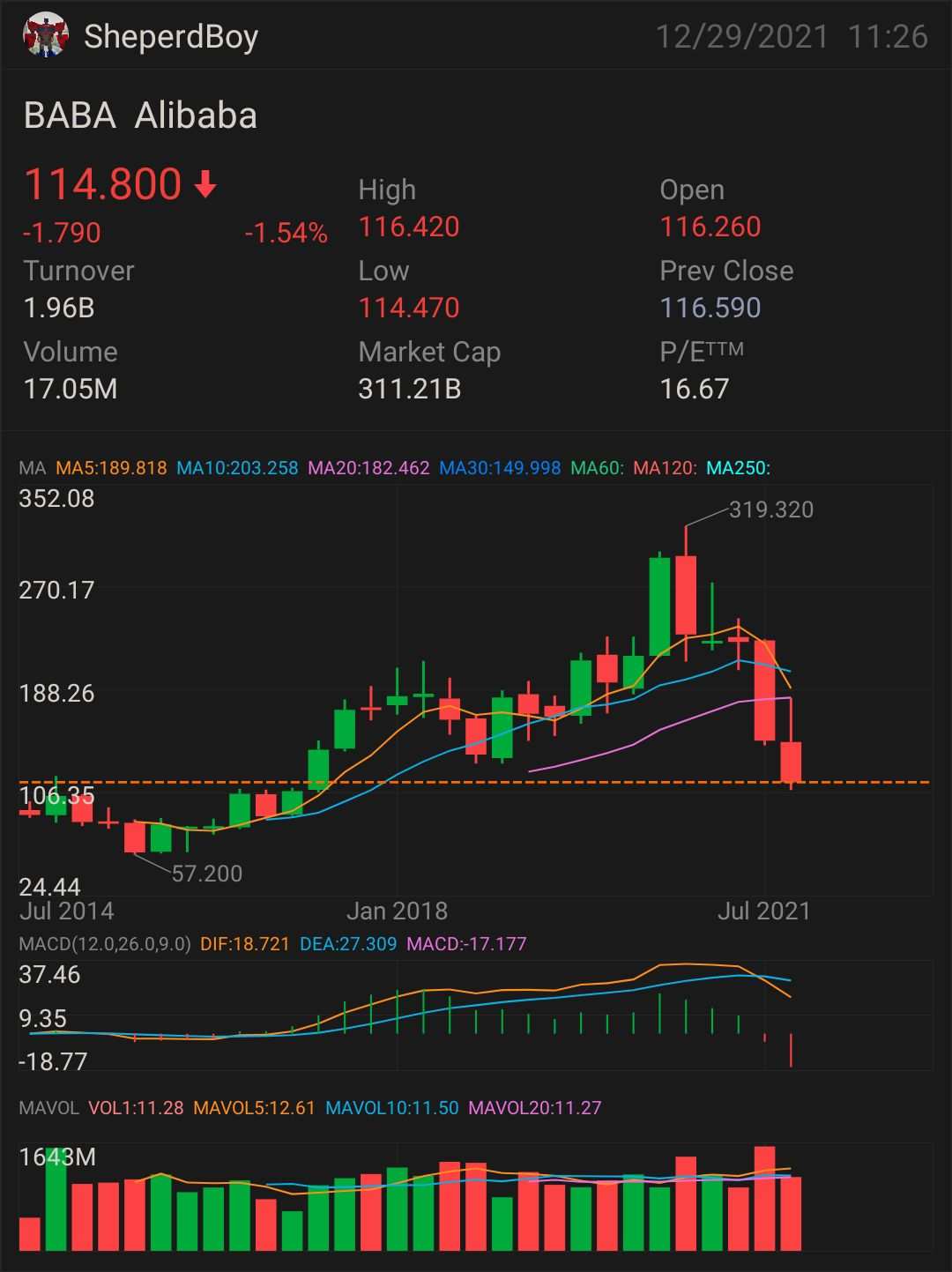 Disclaimer: Community is offered by Moomoo Technologies Inc. and is for educational purposes only.
Read more
3