Santa Claus Rally
$S&P 500 index
(
.SPX.US
)
$
As traders return from the holiday-shortened week, the price action heading into the new year will be closely monitored — especially given the relatively light economic data and earnings calendar for the coming days.
The S&P 500 is entering the period known for ushering in the so-called Santa Claus Rally, or seasonally strong timeframe for stocks at the end of each year.
The term, coined by Stock Trader's Almanac in the 1970s, encompasses the final five trading days of the year and first two sessions of the new year. This year, that Santa Claus Rally window is set to start on Monday, Dec. 27 — or the latest a Santa Claus rally has started in 11 years, due to the timing of the holidays this year.
According to data from LPL Financial, the Santa Claus Rally period encapsulates the seven days most likely to be higher in any given year. Since 1950, the Santa Claus Rally period has produced a positive return for the S&P 500 78.9% of the time, with an average return of 1.33%.
Ryan Detrick, LPL Financial chief market strategist, wrote in a note that"Whether optimism over a coming new year, holiday spending, traders on vacation, institutions squaring up their books — or the holiday spirit — the bottom line is that bulls tend to believe in Santa."
And if history is any indication, the absence of a Santa Claus Rally has also typically served as a harbinger of lower near-term returns.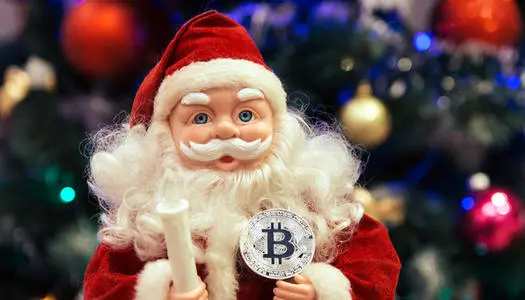 Disclaimer: Community is offered by Moomoo Technologies Inc. and is for educational purposes only.
Read more
3