Stocks & Markets Analysis
Views 3.2M
Contents 5423
The Santa Rally is coming? The odds of stocks rising are nearly 80 percent
Over the past 70 years, the S&P 500 was highly likely to rise during the last five trading days of each year and the first two trading days of the next year, what Wall Street calls the 'Santa rally.' This year's "Santa rally" begins tonight.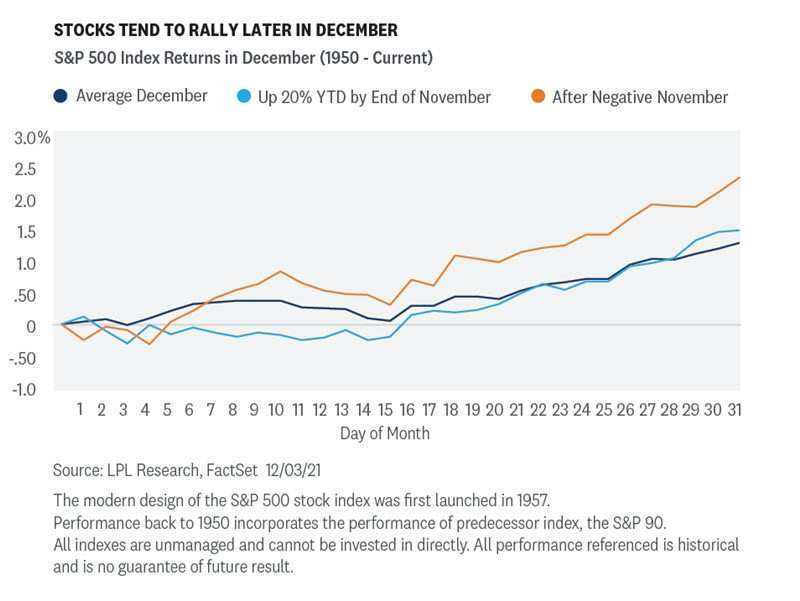 Historically, from December 21 to January 2,

$S&P 500 index

(

.SPX.US

)

$

had a greater than 50% chance of rising every day.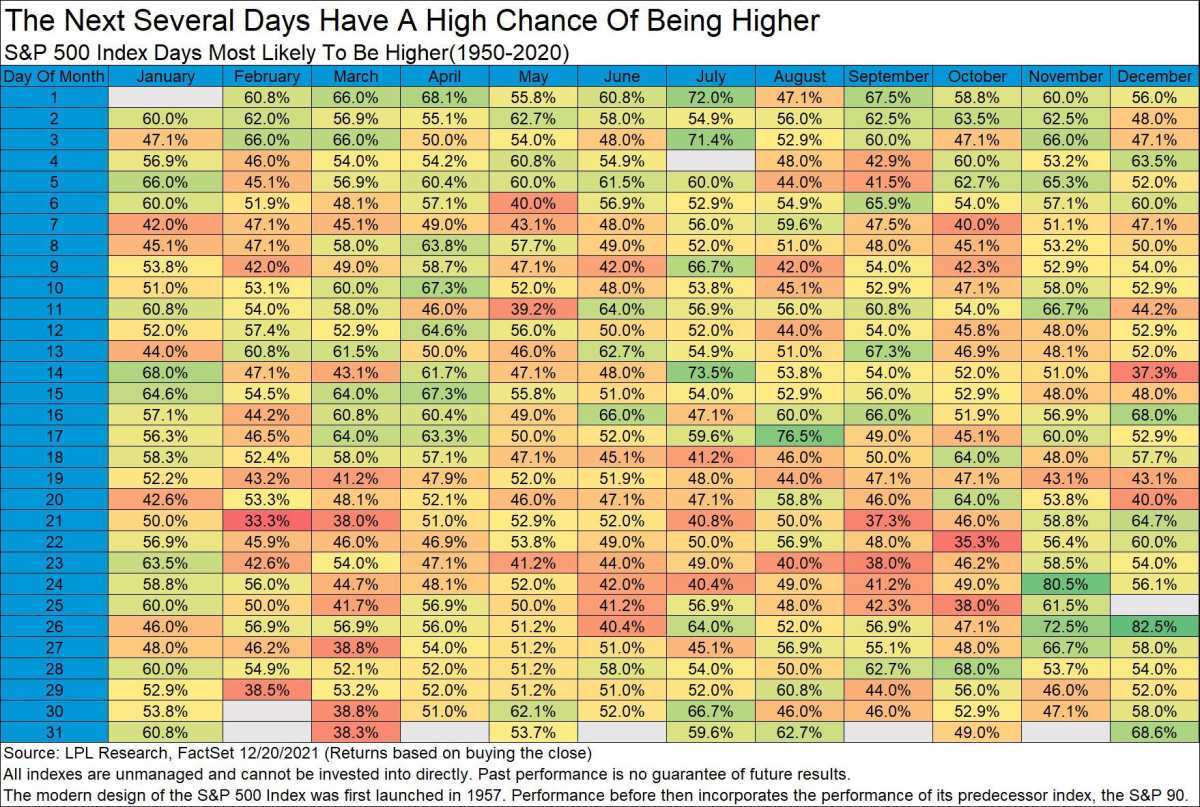 A typically strong seven-day period for the

$S&P 500 index

(

.SPX.US

)

$

also tends to bode well for The market in January and the following year.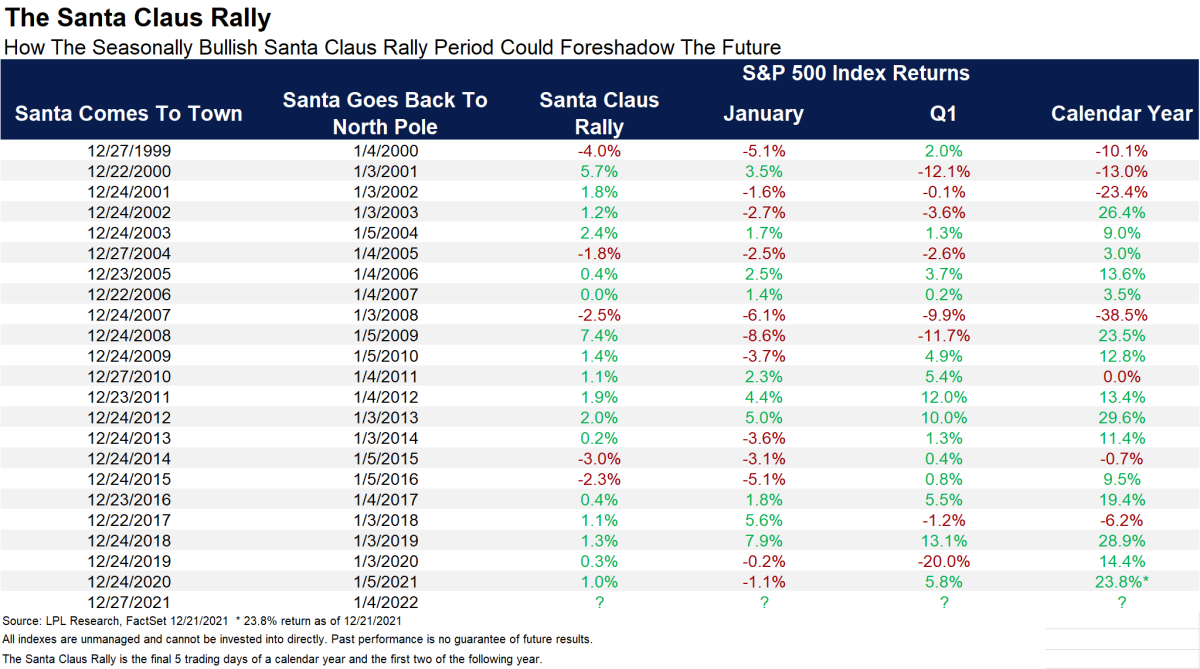 When Santa Doesn't appear, the odds of a bad omen for U.S. stocks are higher.


Disclaimer: Community is offered by Moomoo Technologies Inc. and is for educational purposes only.
Read more
4