BofA's stock picks for 2022
BofA Securities chooses 11 stocks, one per S&P 500 sector, for 2022, with 23% implied upside on average based on price targets.
These stocks are mostly neglected by active funds and benefit more from inflation, higher GDP, higher interest rates, higher oil prices and wage growth than an equal-weighted 11 sector portfolio, all of which we expect will occur in 2022."
--- strategist Savita Subramanian and team write in a note.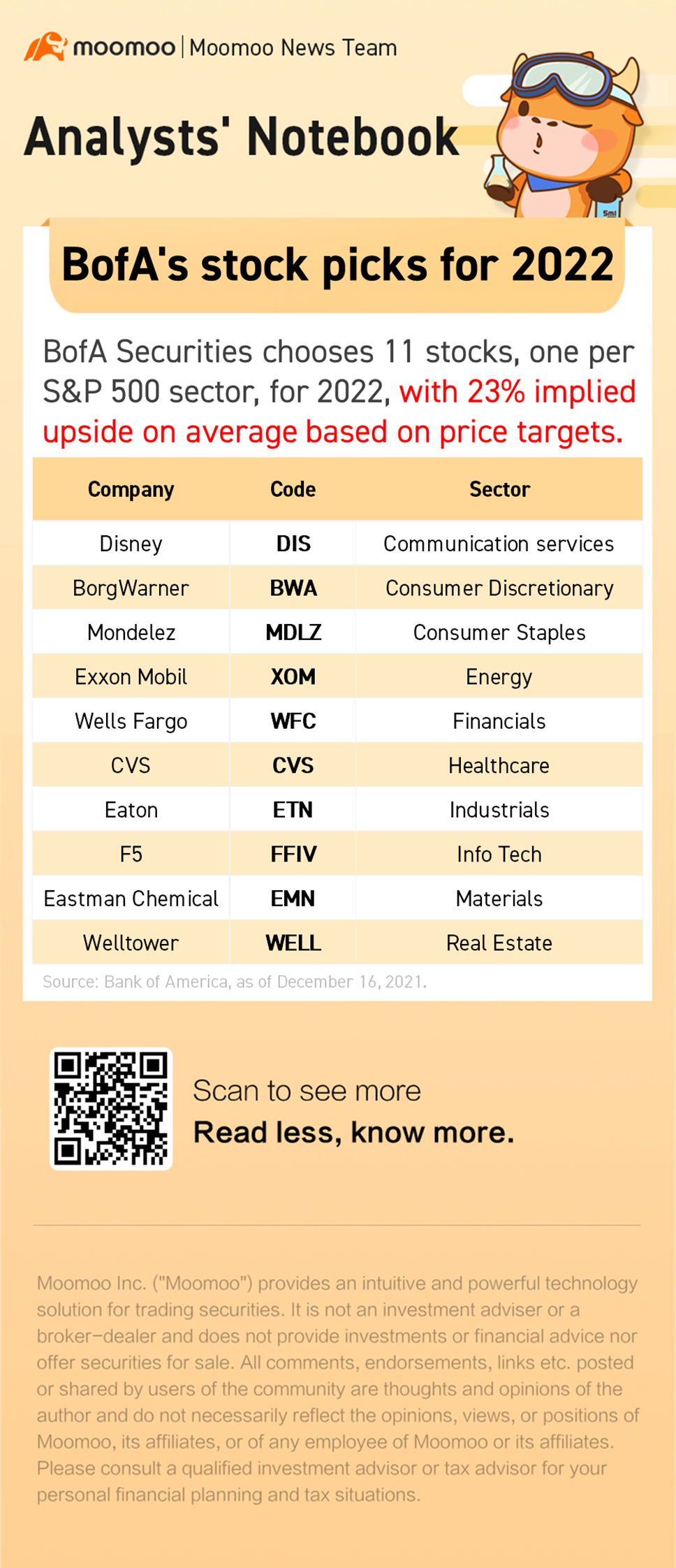 Moomoo is an app offered by Moomoo Techonologies Inc. that provides information about investments. Moomoo Technologies is not an investment adviser or a broker-dealer and it provides neither investment or financial advice nor securities trading services. All contents such as comments and links posted or shared by users of the community are opinions of the respective authors only and do not reflect the opinions, views, or positions of Moomoo Technologies, its affiliates, or any employees of Moomoo Technologies or its affiliates. You are advised to consult a qualified financial or tax advisor for your personal financial planning and tax situations.
13