What to expect in the week ahead (NVDA, WMT, BABA, LCID)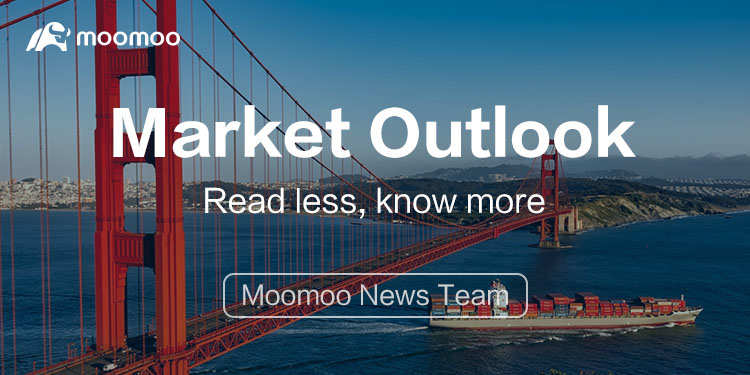 Stocks are coming off a losing week after last month's consumer price index made its largest annual increase in more than three decades. The major averages snapped a five-week winning streak.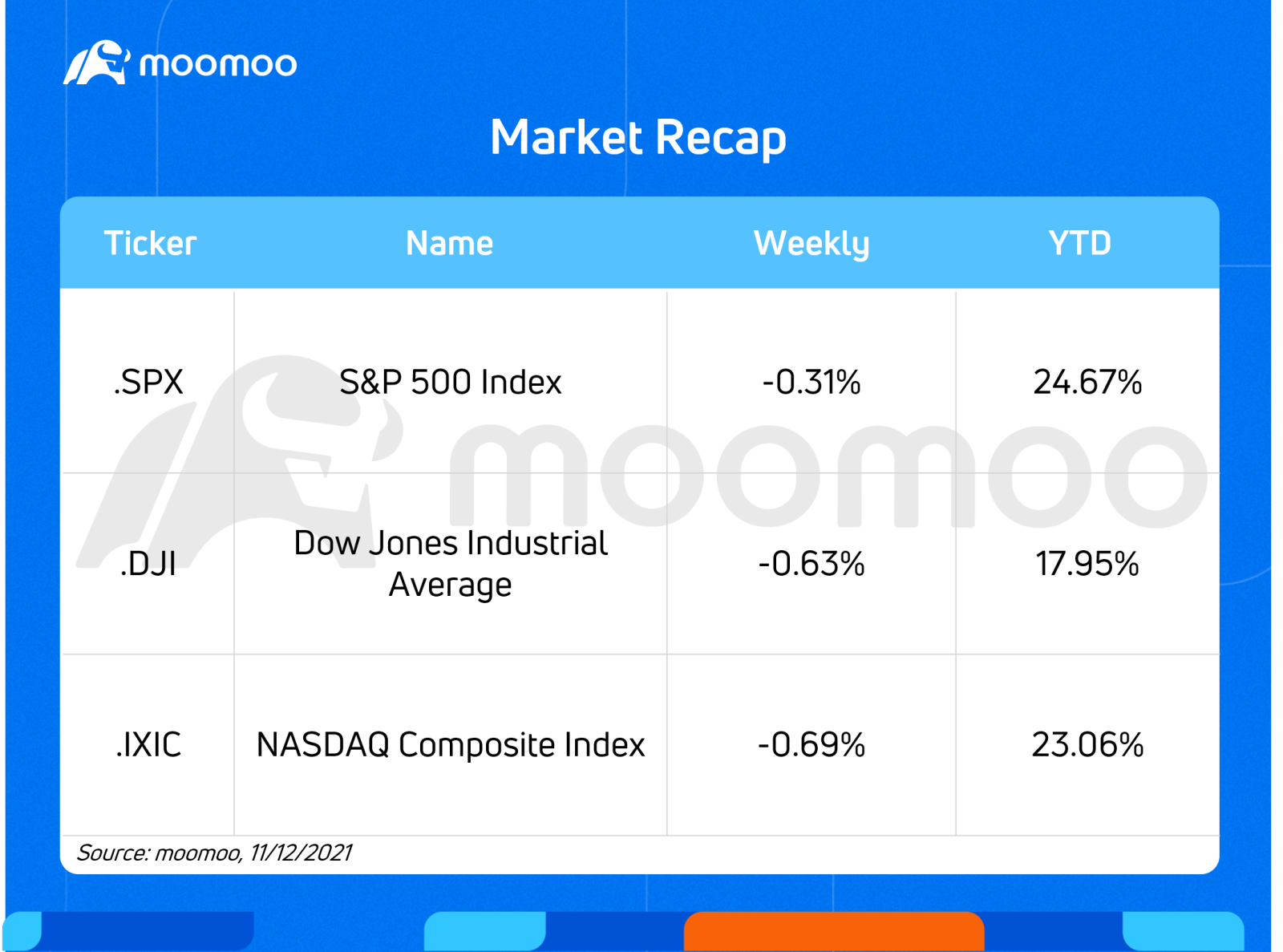 Here's a look at the return of S&P 500 sectors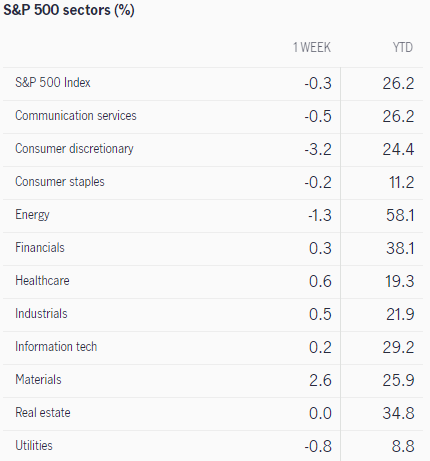 Third-quarter earnings season is entering the period when retailers dominate the daily reports. Big names will include
Advance Auto Parts
on Monday, followed by
Walmart
and
Home Depot
on Tuesday. Then
Target
,
Lowe's
, and
TJX
report on Wednesday and
Alibaba Group Holding
go on Thursday.
Non-retail highlights on the earnings calendar this week will include
Lucid Group
and
Tyson Foods
on Monday,
Nvidia
and
Cisco Systems
on Wednesday, and
Applied Materials
on Thursday.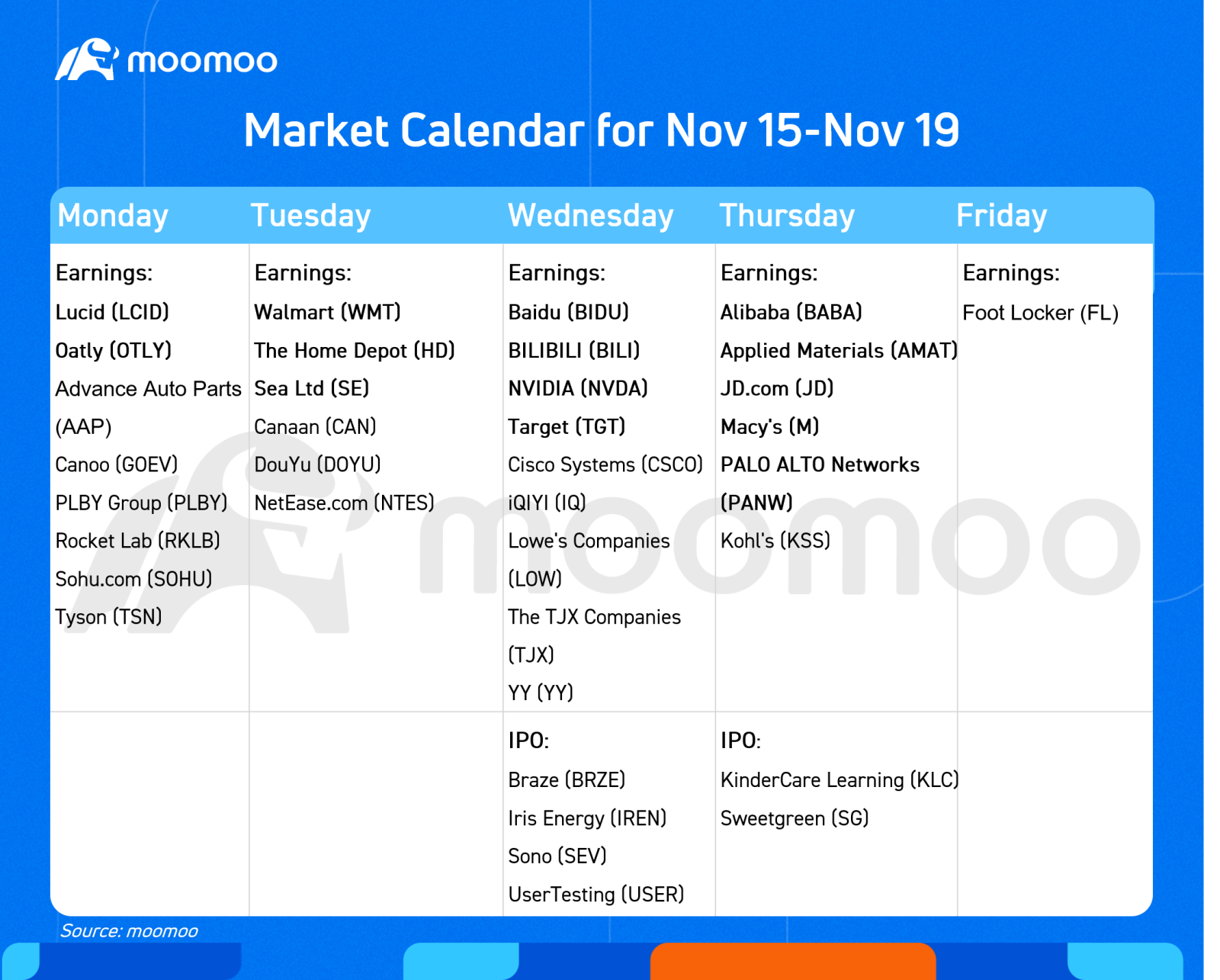 Economic data releases this week include the Census Bureau's
October retail-sales report
on Tuesday and
the Conference Board's Leading Economic Index
for October on Thursday. Both are forecast to have climbed 0.8% from September.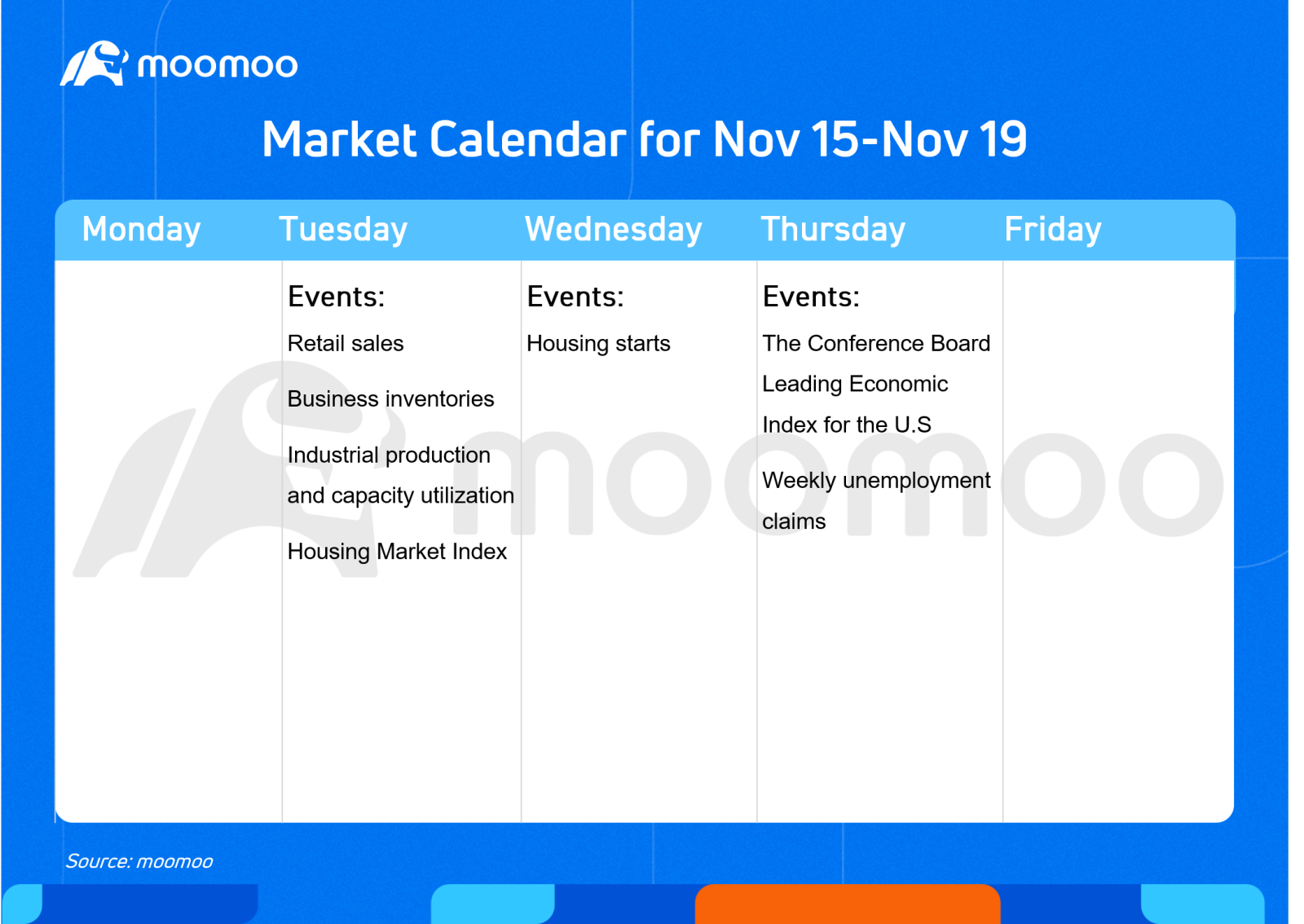 $Walmart
(
WMT.US
)
$
reports third-quarter fiscal-2022 earnings before the opening bell. Shares of the retail behemoth have trailed the S&P 500 by 21 percentage points this year, despite Walmart raising full-year guidance.
$Bristol-Myers Squibb
(
BMY.US
)
$
hosts an investor meeting in New York. CEO Giovanni Caforio will discuss the company's drug pipeline and strategic opportunities.
The National Association of Home Builders releases its NAHB/Wells Fargo Housing Market Index for November. Consensus estimate is for an 80 reading, even with the October figure. The index is off about 10% from its peak late last year, but home builders remain bullish on the housing market.
The Census Bureau reports on retail-sales spending for October. Expectations are for 0.8% month-over-month increase in retail sales. Excluding autos, spending is seen rising 0.9% This compares with gains of 0.7% and 0.8%, respectively, in September.
The Census Bureau reports new residential construction data for October. Economists forecast that privately owned housing starts will increase 2.2% to a seasonally adjusted annual rate of 1.59 million.
The Conference Board releases its Leading Economic Index for October. The consensus call is for a 0.8% monthly gain, to a 118.4 reading. The Conference Board is currently projecting a 5.7% GDP growth rate this year.
Source: CNBC, Dow Jones Newswires, jhinvestments
Moomoo is an app offered by Moomoo Technologies Inc. that provides information about investments. Moomoo Technologies is not an investment adviser or a broker-dealer and it provides neither investment or financial advice nor securities trading services. All contents such as comments and links posted or shared by users of the community are opinions of the respective authors only and do not reflect the opinions, views, or positions of Moomoo Technologies, its affiliates, or any employees of Moomoo Technologies or its affiliates. You are advised to consult a qualified financial or tax advisor for your personal financial planning and tax situations. Moomoo makes no representation or warranty as to its adequacy, completeness, accuracy or timeliness for any particular purpose of the above content.
164