How Earnings Affect Stock Price?
Views 58K
Contents 223
Enter to Win: Stock by chart challenge
Hello
Mooers
, are you following the earnings of the week? Our challenge
Stock by chart
is back! Check and join now to
win rewards
:
Challenge: Look at the charts below and tell the name of corresponding stocks. (i.e. Tesla, Apple, AMC)

Rule: The
first
and the
last
mooer who give correct answers within the validity period of this post will win!
Reward: The two lucky winners will get the reward of
800 points
each!
Validity period: Please leave your answer in Comments before
Nov 08, 2021 11:59 AM ET

 
/
Nov 09, 2021 12:59 AM SGT
.
Key words - Covid Vaccine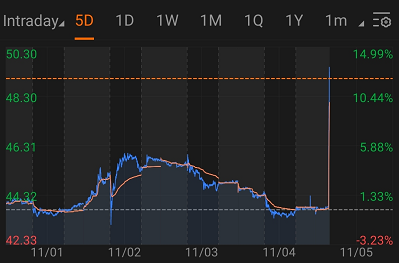 Key words - Sales forcast cut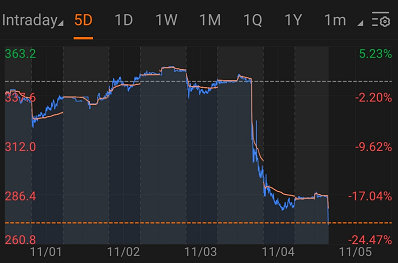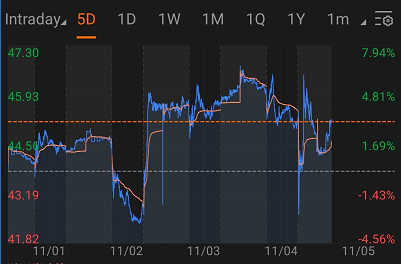 Moomoo is an app offered by Moomoo Technologies Inc. that provides information about investments. Moomoo Technologies is not an investment adviser or a broker-dealer and it provides neither investment or financial advice nor securities trading services. All contents such as comments and links posted or shared by users of the community are opinions of the respective authors only and do not reflect the opinions, views, or positions of Moomoo Technologies, its affiliates, or any employees of Moomoo Technologies or its affiliates. You are advised to consult a qualified financial or tax advisor for your personal financial planning and tax situations. Moomoo makes no representation or warranty as to its adequacy, completeness, accuracy or timeliness for any particular purpose of the above content.
179