10 tickers most watched on Stocktwits collects information about stocks, cryptos, and other types of assets with the most new watchers on the social platform, Stocktwits, in the past 24 hours.
Many times in the past, we saw stocks on the list experienced price surges (or freefalls) after the trading session started. That's why we make this list - to help investors stay informed.
Most-watched stock tickers today:
No content on the website shall be considered a recommendation or solicitation for the purchase or sale of securities, futures, or other financial products. All information and data on the website are for reference only.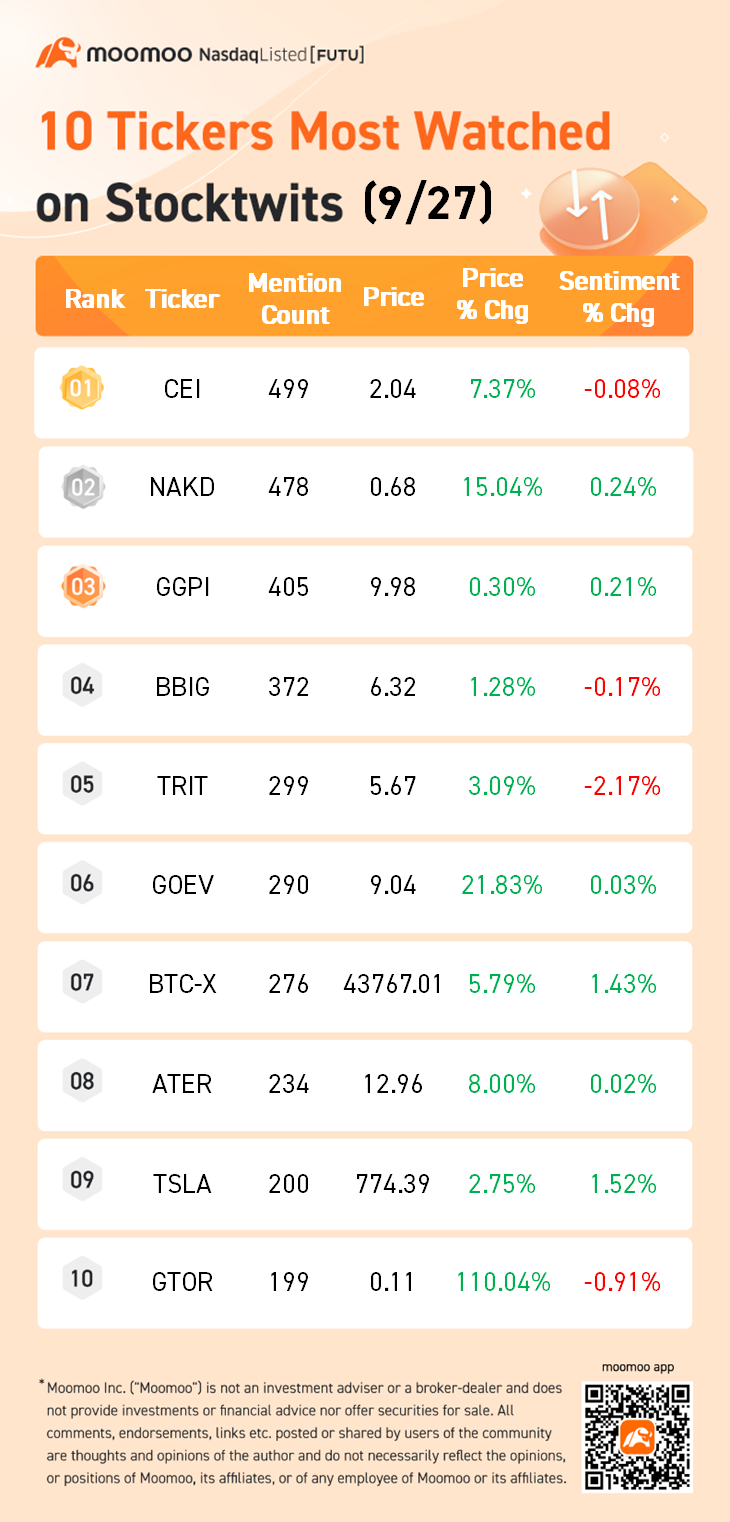 Updated at 4:15 AM ET, September 27
*GTOR: GGTOOR Inc. is trading in OTC market.
*Price: Closing price on the previous trading day; Crypto price at press time
*Price % Chg: Stock price change at market close on the previous trading day; Crypto price change at press time