China stocks coming back stronger? Upward or downward trend?
Views 258K
Contents 65
Is it still a good time to catch JD now?
$JD.com
(
JD.US
)
$
Congrats to those who caught JD explosive 1 day movement! If you didn't catch it like me, you must be wondering is it time to catch it now? Since even Cathie Woods is endorsing JD. What I worry is although Cathie Woods is high profile with a lot of supporters, but there are also many people trying to short her.
Anyway looking purely at the chart, it has reached the top of the trend and is also at it's 200 days EMA. Look out for JD to break 76, if not there is a possibility of reversal at this point. You can be sure there are many people waiting to cash out on their profits or cut their losses with less bleeding etc. Good luck!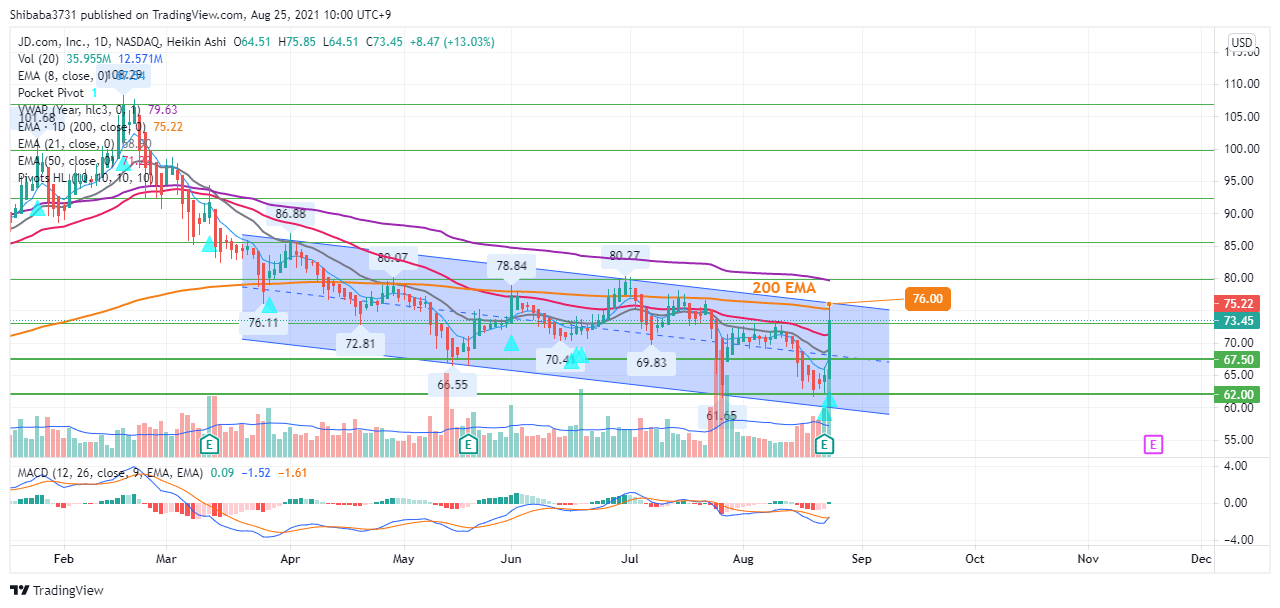 Disclaimer: Community is offered by Moomoo Technologies Inc. and is for educational purposes only.
Read more
6