Ask & Help
Views 413K
Contents 2656
FAQ: How do I contact customer service?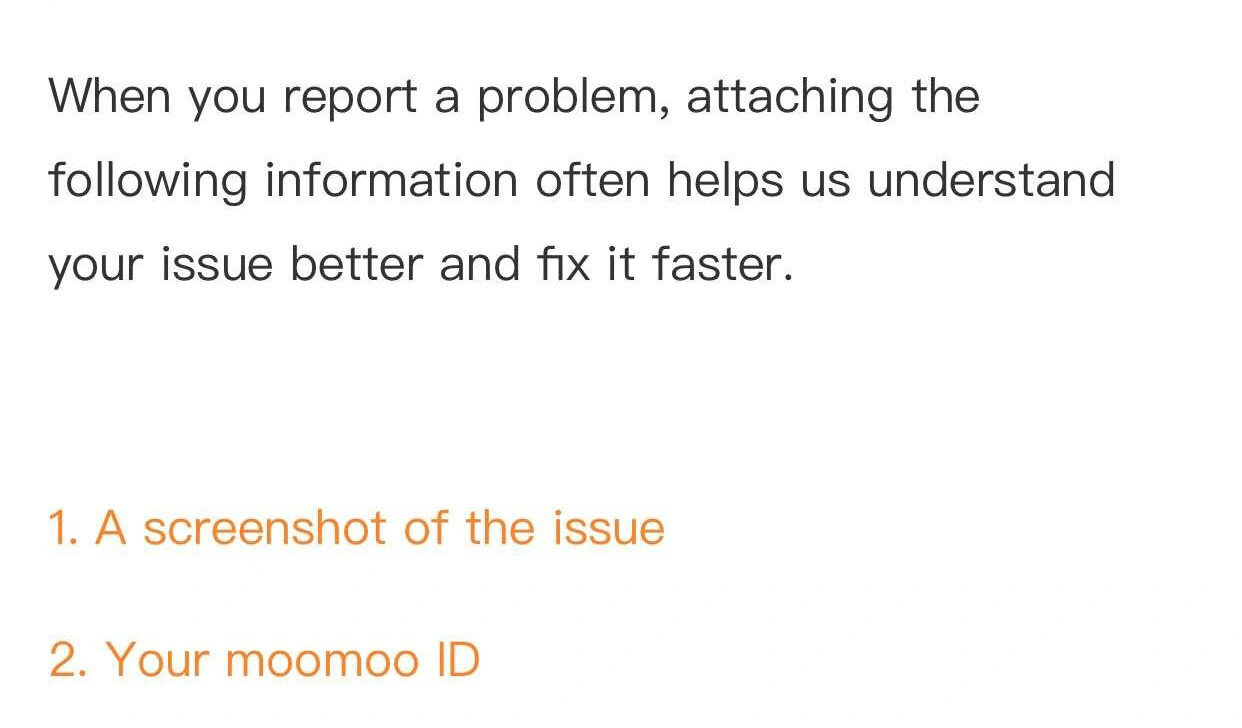 2) Live chat messaging:
Go to

Me

>

Customer Service

>

Online Inquiry

or click

here. Type a description of your problem and you will be provided with automated suggestions. No agent has read your message at this point. If you want to reach a live agent, type "agent" (without inverted commas) and enter. Repeat this step.

If you don't see the Me tab at the bottom, tap < at the top until you see it. If you simply leave a message in the box below, that is just leaving a comment under this post. You will not reach customer service.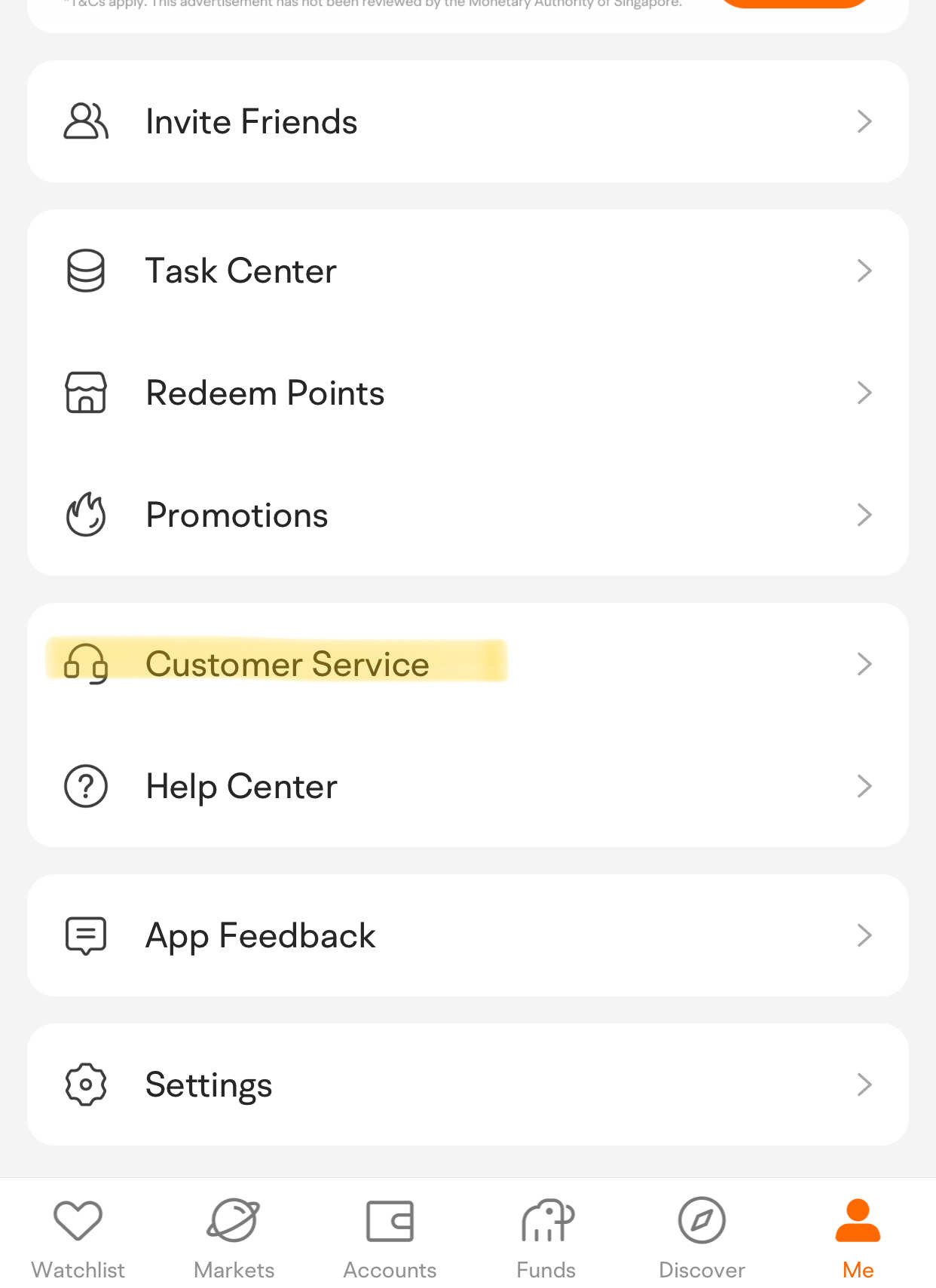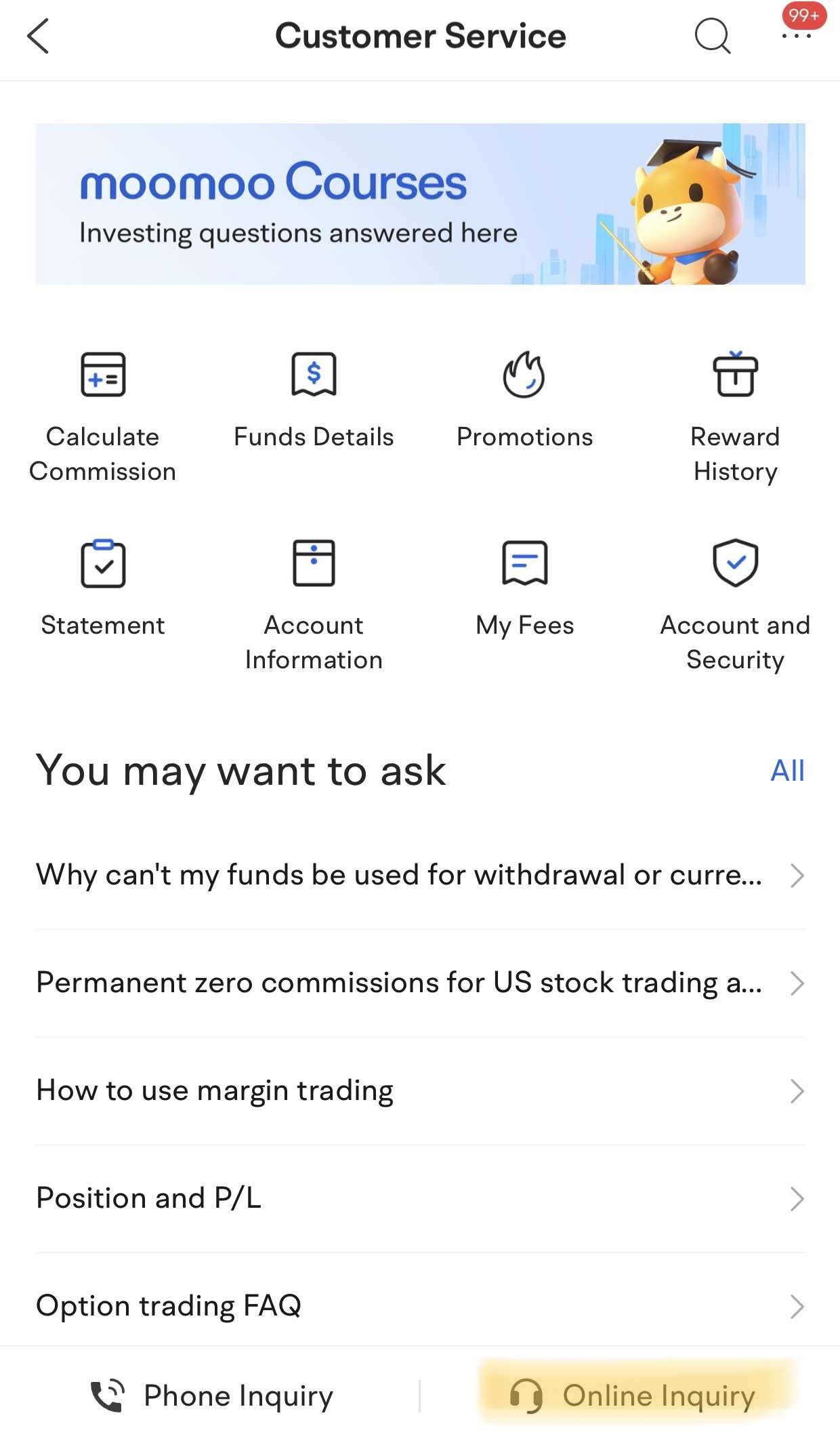 3) Hotline:
For those in

Singapore, moomoo also operates a 24h hotline on trading days. The hotline is available from 9.30am to 9.30pm on non-trading days.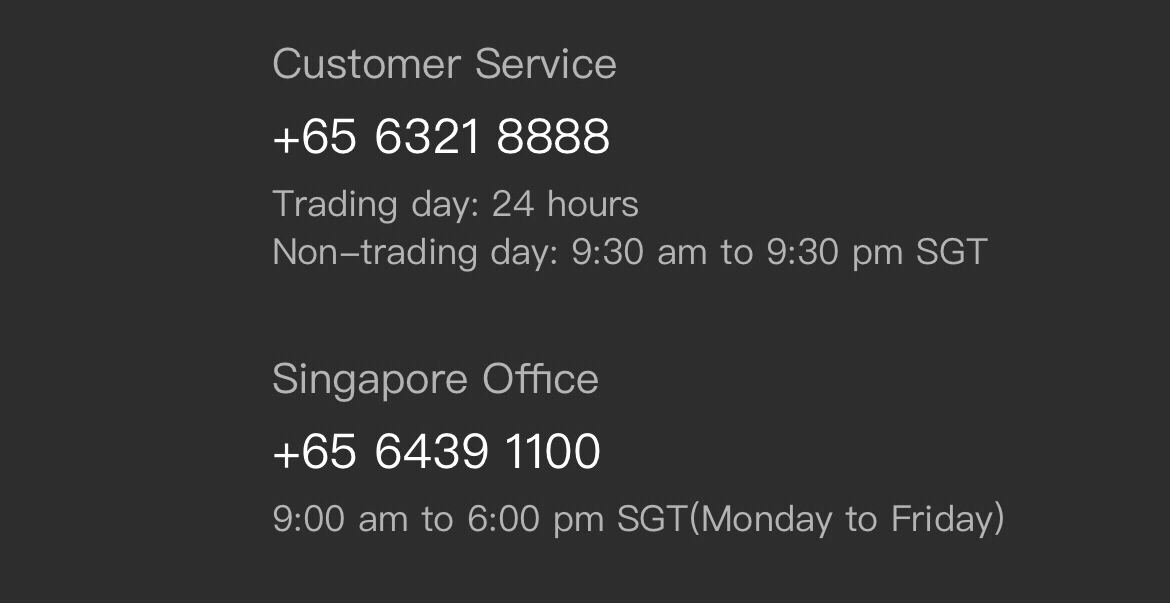 For those in the

US, the hotline is available on trading days (Mon-Fri) from 8.30am EST to 4.30pm EST:
+1 888 721 0610 (English)
+1 888 721 0660 (Chinese)


Kindly take note I'm not a staff of Moomoo. I wrote this to help fellow Moomoo users. Pls click 👍 if it has helped you.
Check out my post

Tips for New Joiners
Disclaimer: Community is offered by Moomoo Technologies Inc. and is for educational purposes only.
Read more
3
1
4
18
188