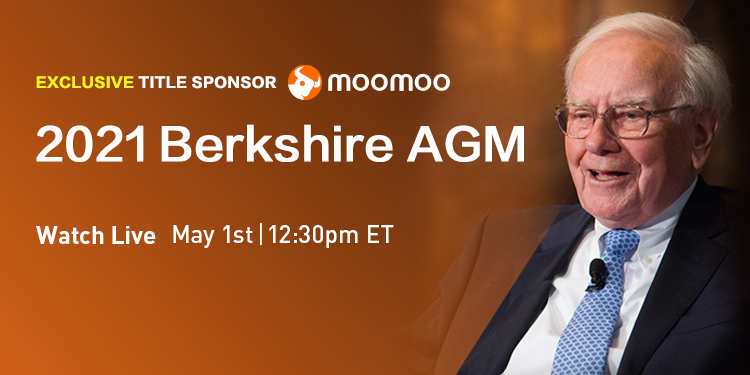 Hi Moomooers!
By now, you might have already heard of the 2021 Berkshire Hathaway Shareholders Meeting that's going to happen on May 1st.

Meanwhile, we are hosting a "Warren Buffett vs. Cathie Wood, who is the true guru?" discussion. 

Join the discussion and earn reward points!
*Reward points shop will come soon, and you will be able to use your reward points to exchange gifts!
Warren Buffett vs. Cathie Wood, who is the true guru?
Simply reply here with your thoughts on who you think is the true guru(Buffett or Wood) along with your reasons.

Make sure your reply is at least 10 words to be qualified for the rewards!
April 27, 2021 to May 7, 2021

Conditions: All responses must be posted in the comment section below by 11:59 PM ET on May 7 2021. 

Between Buffett and Wood, who do you think is the true guru?

The iconic value investor Warren Buffett?
Or the disruptive innovation investor Cathie Wood?
Share your thoughts and earn reward points!
The first 300 qualifying replies will be rewarded with 88 points per person.
The moomoo news team will handpick 10 most insightful replies, and these replies will be rewarded with 888 points per person.
Furthermore, these insightful replies will be edited into a news article and shared with every moomooer.

All rewards are subject to change without prior warning. Moomoo news team's decision is final.
More details:

Warren Buffett is an American investor, business tycoon, philanthropist, and the chairman and CEO of Berkshire Hathaway. The Oracle of Omaha is a nickname for Warren Buffett, who is arguably one of the greatest investors of all time. He believes investing is a psychological game as much as it is having finance and business knowledge. He is driven by staying true to his values, not by wealth. And he does not invest in anything that he doesn't understand which is the reason he barely invested in tech. (Learn more about Buffett and his investment concepts  HERE, and more on  2021 Berkshire AGM).

Cathie Wood founded ARK Invest in 2004 but has just started trending all over the world recently. In contrast with Buffett, she embraces new technology and believes that we are in a golden age of disruptive innovation. She asserts that companies based on AI/deep learning, blockchain, digital payments, energy storage, robotics, and genomics will experience exponential growth in the coming decade. (Know more about ARK updates  HERE).